The closing down announcement by Instagress has left many marketing folks in Instasphere stranded. Leaving them all with one big question; What's the best Instagress alternatives to use to boost up the online presence on Instagram. Instagress was one of the most popular automation tool which lets you put your profile in auto pilot mode. This will help you gain more followers, comments and likes for your updates etc. Since this whole process against the community guidelines of Instagram, it was the giant itself who requested Instagress folks to close their operations. Their goes the history and now let's come back to find a solution for this. Today, I have managed to find top 4 instagress alternatives for your Instagram account.

For starters, a bot is something which resembles to a spam account. Botting is the process of connecting your account to various automation software which will automatically likes, follow and comment images on behalf of you. Depending upon the features of the tool, you can also focus on niche area of your business. This whole process will gain you more followers over the time and your campaign is a success. Many businesses and emerging celebrities do this trick to boost up their profile. While nothing in the market is as good as Instagress, I have tried my best to come up with these 4 Instagress alternatives.
Instagress Alternatives or Instagress replacement
Iconosquare is an Instagram marketing and analytics tools. This is one of the best Instagress alternatives you can find currently in the instasphere. As you connect your Instagram account with Iconosquare, it will take bit of a time (max 1 hour), depending upon your Instagram account, to fetch all the details. This is a paid service but you will get 14 day trial period.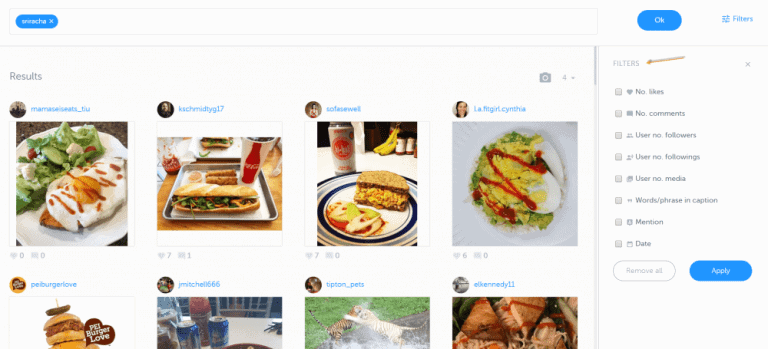 The dashboard is informative with a lot of options on the left navigation bar. There is an Analytics option which will give you details about how your content is performing, Average likes/comments received. The best part of this Instagress Alternatives is that there is an option to add competitor profiles, which will help you compare your growth with the other guy. There is an option to export all these reports. Other options are comment tracker, schedule posts, search etc. The pricing for Elite account starts at $261/year and for beginners, the Plus account is priced at $81/year.
Sprout Social is just an analytics tool. Unlike the Iconosquare, Sprout social is the best Instagress Alternatives. Not only it work as instagress replacement but also it support almost all social media profile not just Instagram. It fetches data from all social media site and gives you a dashboard view. By connecting your different social media accounts all your messages and feeds will be visible as a single stream of update.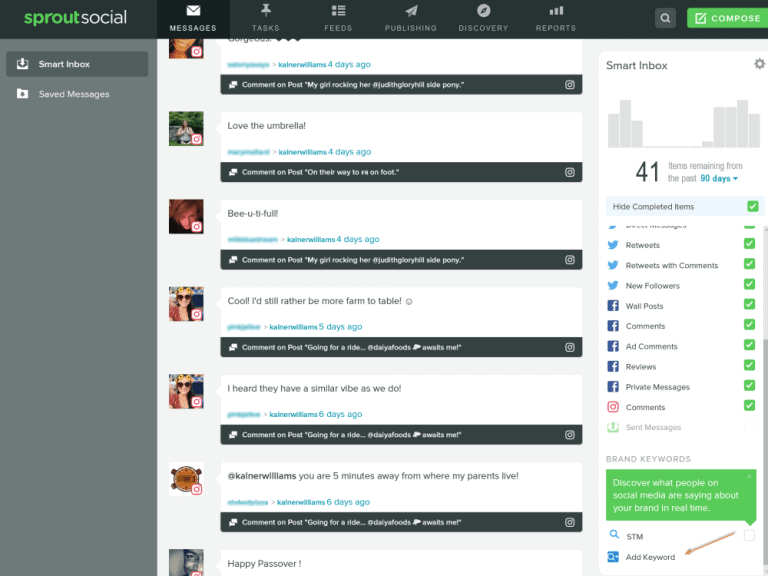 Another great advantage of this instagress replacement tool is the publishing options. You can publish on all social media profiles all at once or schedule it. Before posting you get to edit the post content depending upto the social media platform. Maybe you don't want to use that many hashtags in a post which is intended for Facebook, things like that. I find the search option very powerful, you get to enter the location where you want to search, Keyword/People search and finally set a search radius in miles/km.
Sprout Social alternatives to instagress is free to try on 30 days' trial period. The premium account is $99/month, the corporate account is $149/month and the Enterprise account is $249/month.
Started as a free service, Hootsuite is quite popular in the social networking world. This Instagress Alternatives tool manages all your social media profiles at one place and becomes a instagress replacement. The beautiful and neatly organized dashboard is a great way to give you a birds eye view on what is happening across different social media accounts.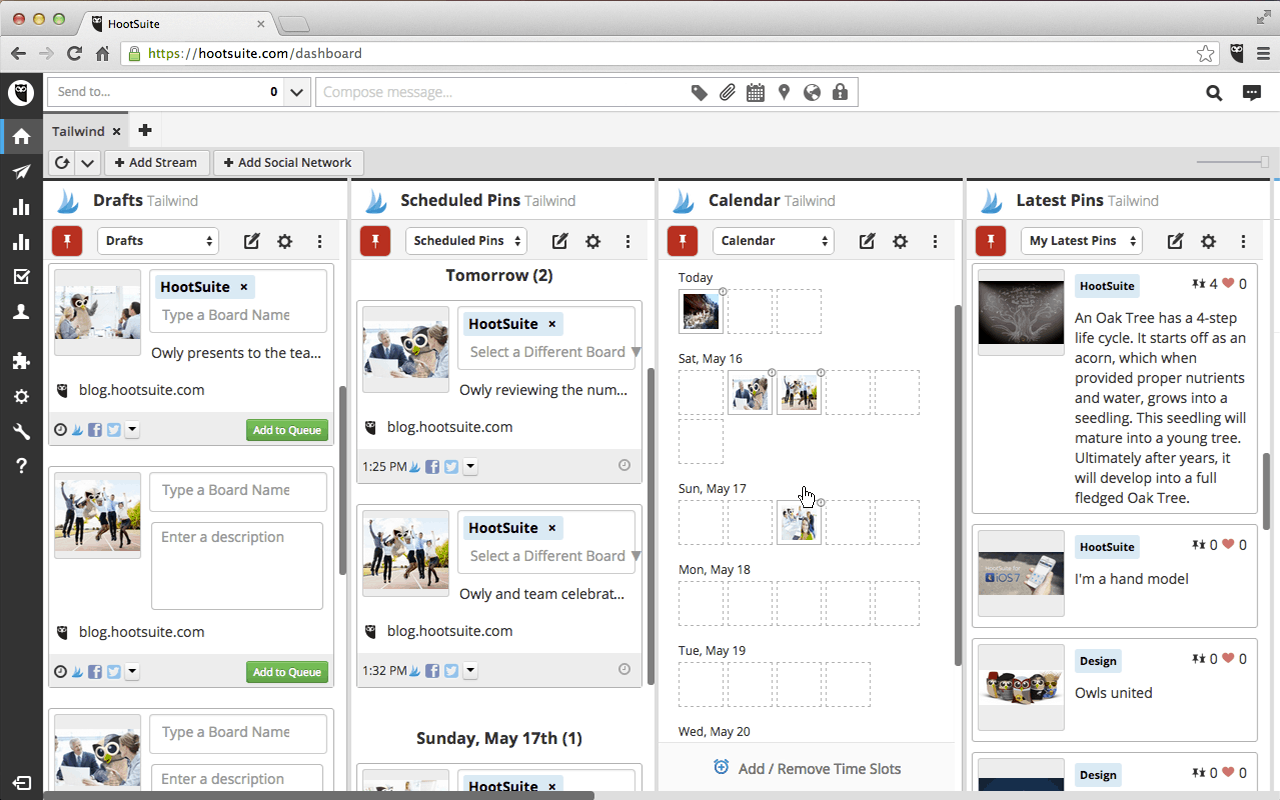 The Instagress Alternatives tool gives you flexibility on things like bulk scheduling, real-time analytics, team assignments, other app integrations etc. The ability to support team is one of the nice things about Hootsuite. This means you get to add your teammates, assign positions to them (Limited, Editor, Advanced etc), and work on social media profiles together with this Instagress Alternatives. Team assignments are a nice feature which allows the admin to assign posts to work among the team members. You also get to track how the work in progress is happening too. The service comes on a 30-day trial basis after that, you have pay for the service.
Agorapulse also does the same thing as others in the list. The dashboard lets you options like Inbox, Publishing, Monitoring, Reports, CRM etc. The one highlight feature of this Instagress Alternatives service is the ability to conduct contests across your social media profiles. The dashboard allows you to view all your feeds at one place. The automated moderation feature, if enabled, will automatically work on the rules which makes the system hide, flag or assign content even when while you sleep. You can publish to multiple social media accounts from one single publishing window.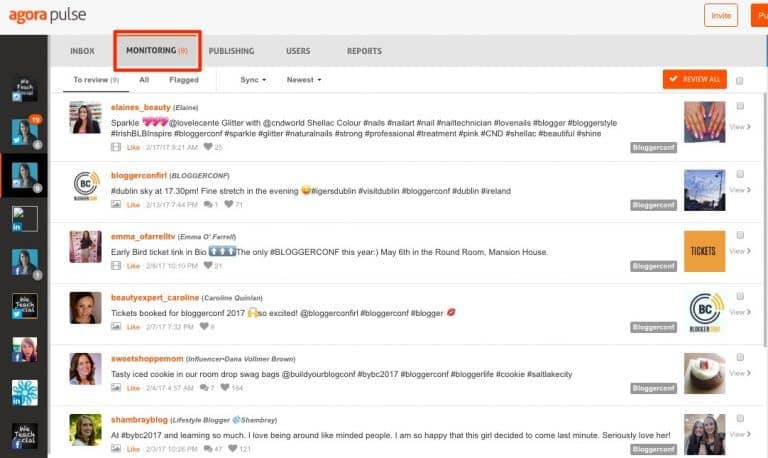 The CRM tab is quite useful in finding out things like, who is your best fan, ranks your followers based on their social media presence, ability to categorize the audience etc. Now talking about the unique feature; contests tab. This allows you to set up Facebook quiz application, Facebook photo contest, Lottery win app, personality test app, coupon app etc. All these are for engaging and rewarding your followers. The pricing is also not as steep as others in the list. The basic account will cost you $49/month.
When it comes to Instagram, its better you keep out of botting as it won't make any impact on your activities. All you could do is, showcase you are having more number of followers. The tools listed above could not possibly do botting work for you or act 100% like Instagress Alternatives. But, there are several other alternatives to instagress which could help you with increasing Instagram followers. Again, there are several risk factors with all those services which will gain you followers also, most of them will be bot account.