Game of Thrones is one of the most anticipated TV series in the world. Every year when the Season trailer goes live, people goes crazy about it. The YouTubers will celebrate with creating videos which would dig deep into every single element of the trailer, trying to find hidden clues or, sometimes, curate their own version of the story. We all know Game of Thrones is HBO exclusive and when it reaches Indian audience, the obscene scenes and other foul languages will be blurred and beeped. So, to watch GoT in its full glory, most of the audience will depend on torrents. Since the torrents services are shutting down day by day, it has become very difficult for the GoT fans to get a glimpse of the episodes. Well, I got to say, the 'Winter is here' in India now. Thanks to Hotstar, India's leading video on demand service provider, for making Game of Thrones available for the India audience. The best part, Hotstar promises to deliver every episode for the audience to within few minutes of its US telecast.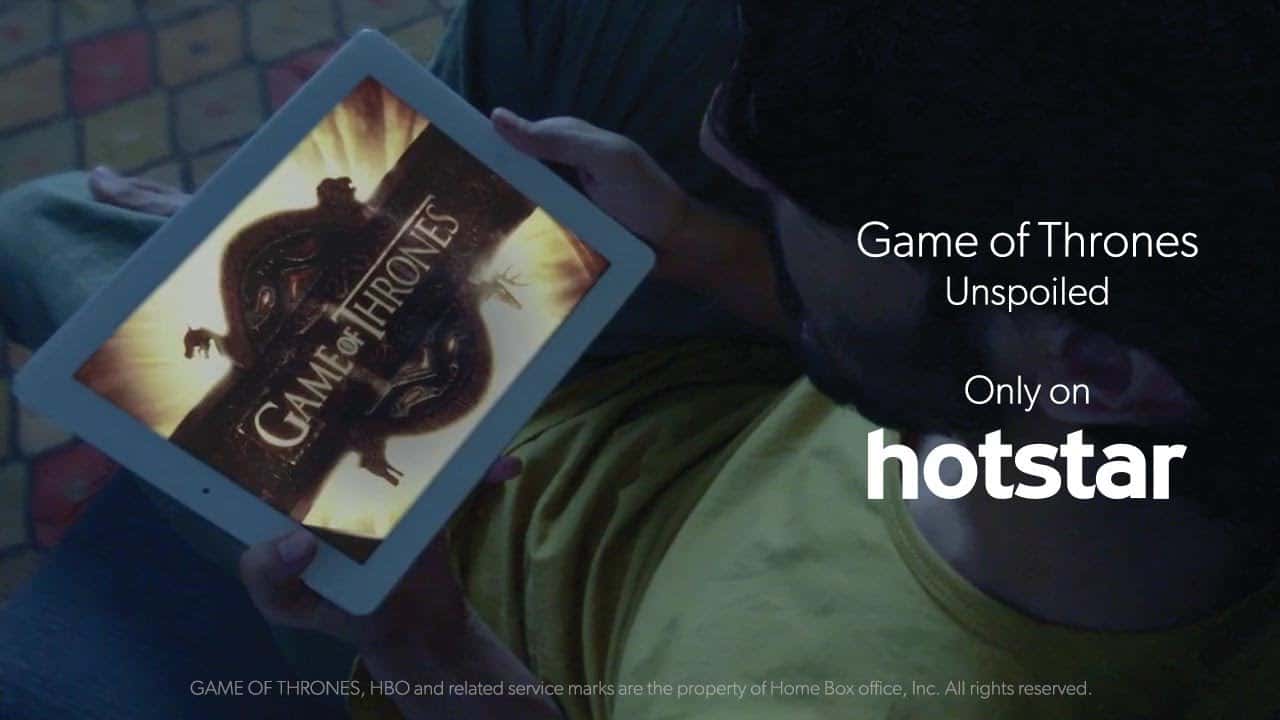 The Star India Private Ltd owned Hotstar is India's largest premium streaming platform with more than 100,000 hours of drama and movies in 9 languages, and coverage of major global sporting event. At a monthly subscription rate of Rs 199, Hotstar will deliver you most of the famous contents from around the world right at your laptop or smartphone. Hotstar is already partnered with HBO, Disney, Showtime promises to deliver better and most exciting contents for the Indian audience. The premium subscription will let you access to the famous HBO Originals TV Series like; Veep, Sex and the City, Silicon Valley etc.
To celebrate this, on a humorous note, the company has launched a series of marketing ads with a theme 'Torrents Morghulis', which rhymes with the famous 'Valar Morghulis' from Game of Thrones, that translates to 'All Torrents Must Die'. There is also one more advantage of watching GoT in Hotstar, the subtitles. Getting the proper subtitles for the downloaded torrent file is always a headache and with Hotstar, this is no longer an issue.
The Game of Thrones Season 7 first episode, released on July 17th, is already streaming in Hotstar for the Indian audience. Unfortunately, being one of the popular makes Game of Thrones also one of the most illegally downloaded content around the world. If you a new customer then, you can take test ride of the Hotstar content free for the first month. After that you should pay a rental charge of Rs 199/month to enjoy the services uninterruptedly.