Technologies have designed and redesigned systems to make our life much simpler. The more the technology is designing systems, our demand is also growing day by day. The technology was improved by inspiration, chance, trial and after a lot of research work. In the same way, technology has helped us to improve our windows 10 and make it fast. It has helped us by introducing us to all kind of antiviruses that can attack our system and we will lose all our important documents. It has helped us many ways. If all these things were not introduced then it was impossible for us to keep a record of everything.  Technology has helped us to improve our computer system by taking updates. It has also helped us by making such interesting apps where we could sit in front of our system and do those works. We don't have to take help from the experts. If we take help from the experts then we have to give a lot of money to them and then we will get our work done, so it's better to do our own work when technology is helping us in such a great way. They have also given us some tips to boost your windows 10 system performance. Let's check out some of the easy tips to boost your Windows 10  system performance.
I personally request you to try out these few tips which will make your system faster and there won't be any issues while you are in a mid of your work. I am pretty much assured of it that these tips won't disappoint you.
Always turn on your anti-virus software
If you turn on your anti-virus then viruses won't attack your system. And you should be very careful about opening the mails cause viruses travels with the attachment and you should scan all your emails before you download it cause sometimes viruses may entire your system through the cracks. And most importantly you should always keep your anti-virus software up to date to avoid virus attack. This is a very important technique to boost your Windows 10 system performance.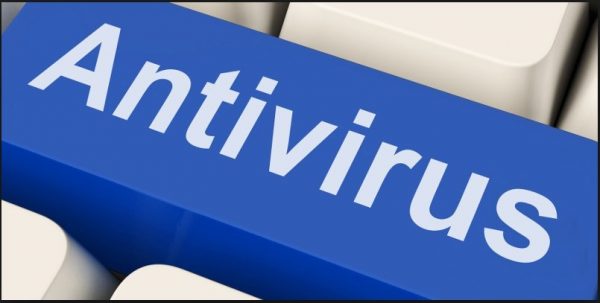 Change your power setting
You will slow your computer if you use the power saver plan because it reduces your system's performance in the case to save your energy. If you change your power saver to high performance or balanced then it will give you instant performance.
For doing it, first you have to follow few steps:
First, you have to launch control panel
Select hardware
Sound > power options.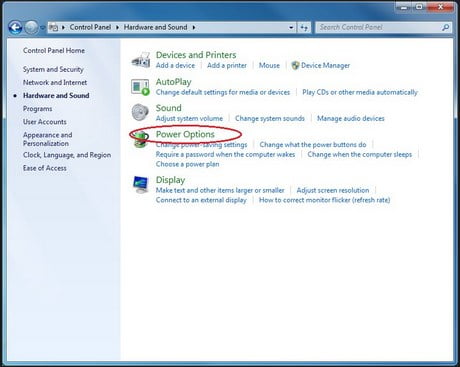 After doing it you will find two options :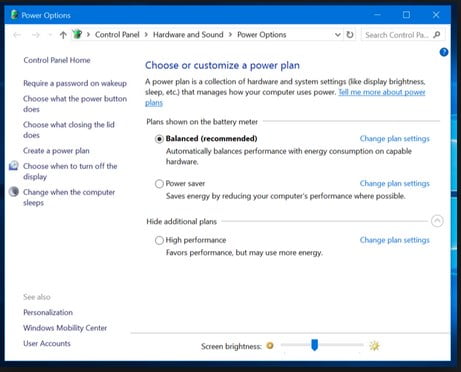 Now this selection totally depends on your model, there will be many other options and you have to select it according to your model.  To get the high performance you have to click on the down arrow which will show some more additional plans. Then simply choose the option that you want and then press exit on the control panel. Now high performance will give you better satisfaction but it will use more power.
Let's see the difference between balanced and power saver:
Balanced will use medium power and will give better performance.
Power saver will do everything, it will slow down your system but it will give you as much battery life as possible.
Now there is no reason to select power saver for desktop and even laptop users because balanced will give a high performance when it is connected to any power source.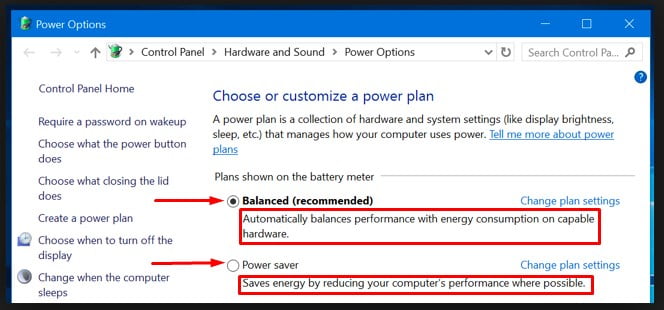 Stop the programs that run on startup
One of the biggest reason that your window may go slow or it doesn't give a high performance because a number of apps are there that runs in the background which is of no use or we use it rarely these useless rung apps slow down your system. Once you disable them your computer will instantly give you high performance. You can start it by launching task manager. First press ctrl-shift-esc or right-click the lower- right corner of the screen and select no tabs, if it launches as a  compact without any tabs then click on more details option then the task manager will appear with its full tabbed screen. In task manager, there are plenty of options that you can go for but first, you need to focus on the apps that are running at background. By doing this you will see you will give you the high-performance result.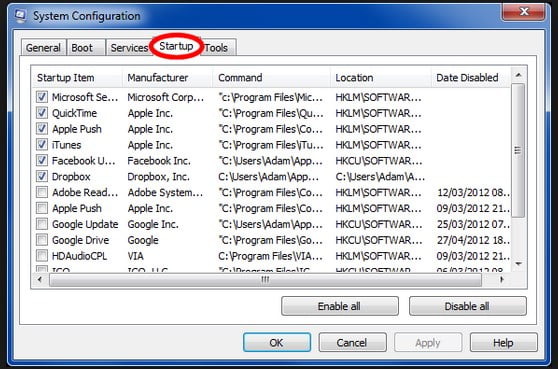 Kill bloatware
Sometimes computer slows down itself, because of the bloatware and adware which is installed on the computer by the manufacturer. It carries the CPU resources, but you can't even imagine how fast your computer will get if you kill the bloatware and adware. These are insidious as the manufacturer of your computer has installed it while manufacturing your system. If you have any anti-virus software already installed on your system then you have to first run a system scanner which will scan it and kill it. And this will give you high performance.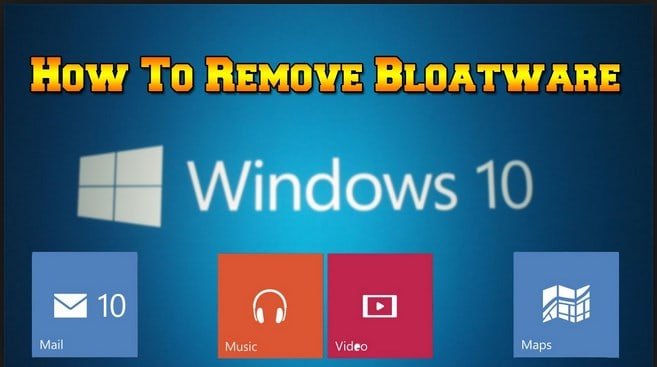 So these are few tips to boost your Windows 10 system performance.  If you try these tips then I am pretty much assured that you will obviously get results and you will get a high-performance result.