One of the widely used lip-syncing applications in the world is the TikTok app whose name was changed to TikTok. The success of TikTok was high but it didn't last long.This application is being oversized insanely by the world nowadays. But it is also notable that the TikTok is now banned like India and Pakistan and the attempt to ban TikTok was even done in countries like Indonesia, Bangladesh.
Though the reasons for banning this app were different in different nations. One of the most common threats that the government had earlier was the leak of the users' information to the Chinese Government as Musically was Chinese social media. Well, from there on people started opting out on different platforms to showcase their talent.
In this article we will be listing down all the platforms from where you can experience the same feature as TikTok.
So lets start discussing all the features and details of the best pick alternatives of TikTok :
Dubsmash: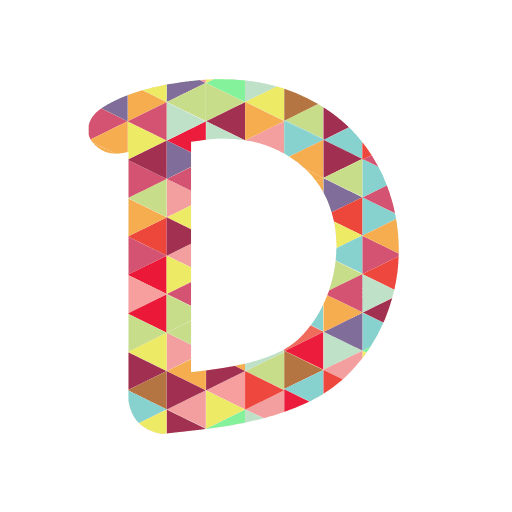 Isn't this the first application that pops up in our mind while thinking of the best alternative for TikTok. It is one of the most trusted and widely used applications which offers you even more fabulous features than Musically. It can make a variety of contents with the huge collection of audio clips. The audio clips consist of songs, dialogues from viral videos, TV shows, movies, series. You can even enhance your recorded lip-synced video clip with texts and stickers. Though after the release of Musically the craziness for Dubsmash went down but it is still considered as the tough competitor. You can easily find this on Google Play Store or App store.
Download here:
Android: Tap to install
iOS: Tap to install
Instagram Reels:
Well, I guess everybody is already using it already and if not, then you should definitely check out this option. After the ban of TikTok, Instagram introduced a new feature in its application named Reels. It allows you to make 15-second videos to 30-seconds. And now all the influencers, entertainers are kind of obsessed with this.
Here you can easily share your ideas, tips, tricks, promote your business, remix and entertain the people with funny short clips. You can make all sorts of music videos, lip-sync videos and powerful video content with special effects even on your mobile phones. You can watch all the trending and featured videos on this app. After the introduction of the Reels features the downloads and apps use have increased drastically. You can definitely use Instagram as the major successful alternative for Musically or TikTok.
Download here:
Android: Tap to install
iOS: Tap to install
Which is the best alternative app for TikTok?
Well, there are huge list of alternatives available and mentioned in this article, but the trending ones are Instagram, Moz, Dubsmash, Funimate.
Did the US ban TikTok?
Truely, they have attempted to ban TikTok earlier but now it has been officially announced that they have dropped the plan to ban TikTok and WeChat.
Can Triller beat TikTok?
In my opinion, yes Triller is capable of beating TikTok but at the same time it also depends on the users that which app they are selecting for editing purpose. Besides that Triller also raises money for music artists too.
Clash:
If you are an iPhone user then you must try out this app as it is among the trending list of App Store. It allows the users to create a video clip of 21 seconds with the huge albums of songs, viral dialogues from favorite tv shows and others. Just after the release of this, creators have really flooded it with their outstanding contents. You can even keep track of the popular contents and daily dance-off from a page named Now Serving.
Currently, this application is only available for iOS version, but they have decided to drop the Android version too. Clash has also been planning to come up with another feature named DROPS via which the fans can reward or support their content. Not leaving the fact that Clash also pays the creator.
Download here:
iOS: Tap to install
Triller:
Triller is often used by famous personalities to showcase their skills. These applications also have a fan base of its simple and easy to use interface. You can easily record videos on popular songs and edit it with the help of the inbuilt editing tools. One major alert is that it is not at all a social media platform but you can still collaborate with your friends. After creating the video, it can be shared to various platforms like Facebook, Twitter, Instagram or Snapchat.
Download here:
Android: Tap to install
iOS: Tap to install
Funimate: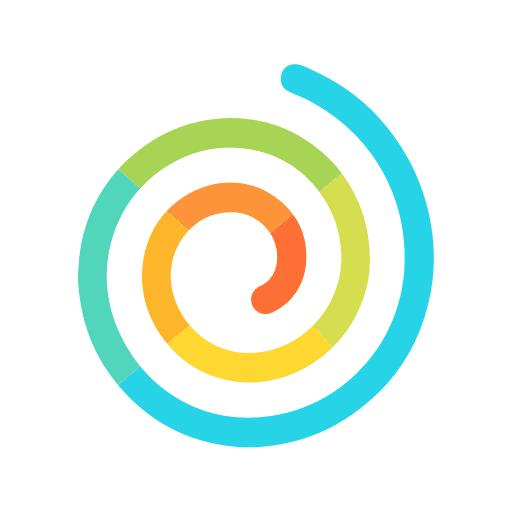 Funimate is the perfect app for fulfilling all your desired needs for creating video clips. It is immensely loaded with features that can help you create the video complications, insert slow motion effect, or even you can make lip-syncing videos with the help of a massive list of songs, sounds and others. This version of the music video application is best for the creative mind.
In order to edit your content you will also be provided more than 20 filters and effects to make it more eye-catching. You can easily collaborate with your friend on this platform or can sync various clips into one. It is a great alternative for TikTok even the user interface of funimate is fabulous and is worth trying.
App Purchase starts at: $49 per month
Download here:
Android: Tap to install
iOS: Tap to install
Byte:
Build your own short selfie videos and looping video clips with Byte. This is created by the same creator of Vine. You can use the Byte camera to capture 6-second videos and can easily share on this platform. This place has a large collection of short audio clips. You can follow your favorite content creator to see their most recent one in your video feed. This application is compatible with the iOS and Android version.
Download here:
Android: Tap to install
iOS: Tap to install
Vigo Video:
Among the list of highly rated alternatives for TikTok, this is worthy to be mentioned. This video platform offers 15 seconds to showcase their skills or talents like drawing, cooking, makeup tutorials, entertainment, dancing and other fun videos. After shooting your video on Vigo Video app, you can also edit videos with the unlimited number of effects and filters available on it. You can find this app quite similar to TikTok, Snapchat or Vine. You can also earn rewards here in the form of cash.
Download here:
Android: Tap to install
iOS: Tap to install
Likee:
This is quite a popular mobile application alternative to Musically or TikTok whatever you say. It is used extensively by Android users. It has a great interactive community via which you can interact with various others or collaborate with them for making community videos. With the help of this single platform you can share the content to various other platforms for the maximum likes, shares and comments. Here you can find a vast list of music, sound, filters, effects and others. It also provides extra features like slow-motion captures for the best user experience. You can even trim your videos or can sync the multiple videos into one.
Download here:
Android: Tap to install
iOS: Tap to install
FireWork:
Have you used this app before? If not then check this out now, you won't regret using it. Keeping aside the number of followers, the quality of content matters here. You can use Firework to create really high quality contents with the help of powerful editing tools. The editing options include cropping, trimming, adding effects or background music. It is also considered best for making lip-syncing videos with the availability of tons of sound and your favorite songs. Other than that Firework has its special weekly challenges followed by rewards. So, check this app out in order to broadcast your unique skills.
Download here:
Android: Tap to install
iOS: Tap to install
Snapchat:
Now, this app has also been indulged in the competition for making short clips. Here the users are offered a time limit of 60 seconds for each video clip. It is used by the majority of the population including celebrities, or newbie content creators. You can definitely use this to share your own specific skills, talents or stories. You can even use the fabulous filters available here and can select the song from popular music tracks. Other than that it is a popular social media platform for sharing snaps, maintaining streaks, watching popular stories and also sending direct messages.
Download here:
Android: Tap to install
iOS: Tap to install
Roposo:
This is considered as the Indian favorite platform for sharing their video content.This app consists of almost 12 languages which makes it more fascinating to be used. Other than that you can add the videos to the status also. Apart from creating videos you are also offered a vast library of background music, filters effects like slow motion, portrait with stage light, mono light and various others, or even. Here you can get trending videos on beauty, makeup, dance, cooking, knowledge etc. You can even edit and save the videos with stickers, GIFs. It is available for both Android and iOS. So, what are you waiting for try out this app now with the link provided below
Download here:
Android: Tap to install
iOS: Tap to install
Josh: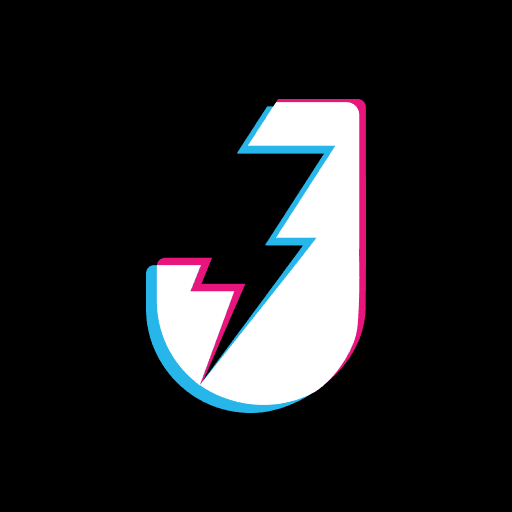 This is an Indian app and has soon gained popularity because of its specificity. The feeds can be curated in the selected language. A lot of celebrities and influencers showcase their skills on this platform. You can even create duet videos with them and gain fame. Other than that the videos are easily downloadable and can be shared across different platforms like WhatsApp, Facebook and others. This is most likely one of the best alternatives to TikTok.
Download here:
Android: Tap to install
iOS: Tap to install
Chingari:
Well just like its name this platform has its own spark. The specialty of this app is that every week they hold video challenges and the winner gets eligible to win the Chingari coins.They also offer hand free scrolling feature for having TV experience. Beside this, they also have the availability of hyper realistic AR filters for enhancing your videos.
Download here:
Android: Tap to install
iOS: Tap to install
I guess after going through this whole list of awesome applications, you are able to find your personal favorite. Just like TikTok disappearance you never know when you will be isolated from other platforms. But no worries, you can bookmark this article as your ultimate backup. You can even use videofx live, video merger-music editor crop available on App Store. Share this with your family, friends and colleagues to also let them know about these awesome applications.