Microsoft has been on an update spree since July 2016. It has been trying to make the needed improvements and fixes rapidly. And recently, Microsoft improved rather updated one of its classic Windows applications – MS PAINT. This is one app that did not get a facelift since a very long time and is now one of the biggest updates from the side of Microsoft. Turning the rumors into reality, Microsoft unveils MS Paint with the ability of 3D technology. Yes, it's all revamped and modernized "Paint 3D". This upgradation is brought out for the Windows 10 users. And it is much more than just "mouse & imagination". It is 3D!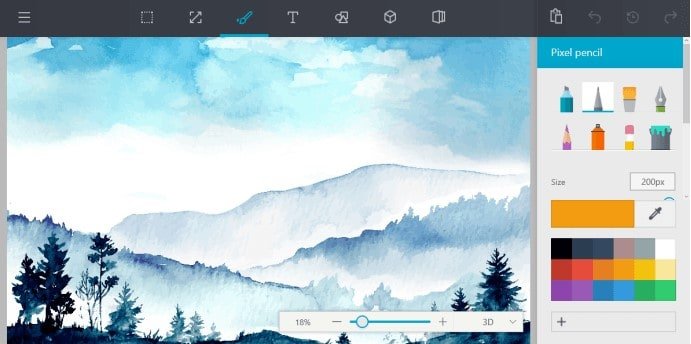 This Paint update is Microsoft's next big innovation coming with 3-dimensional technology and a Modern UI. The app is blessed with new looks and better yet unnecessary features. Initially, the company plans to feature the app only on Windows 10 mobile devices but the iOS and Android devices may receive the same in future. The pencils, pens, and brushes will help this newer paint app to transform imagination into reality. And naturally, the HoloLens plays a big part here. So, let's find out what has changed in the modernized MS Paint 3D app.
MS Paint – What has changed?
Microsoft has taken the Paint 3D to a next step enabling the users to experience a modern and flat design getting in line with the appearance of Windows 10. Several new features have been added and a few others have been trimmed. The old Ribbon-tool box at the top space is now reduced to seven buttons. Each of these buttons expands into a menu towards the left side. Updated version also enables the user to export their 3D creations onto a few online platforms like Facebook. The unique functionality of the Paint app also lets the users make custom emojis as well. And yes, it's now an "app" and not our favorite, classic and timeless Windows "program".
 Major Features
The major additions are seven 3D Shapes (as shown in the image below). These shapes can easily move, stretch and rotate even when you are working with some other tool. You also get the option of importing various 3D shapes that can be downloaded from the Paint "community" and be used in your artwork. Paint 3D also enables you to share and download masterpieces from the community.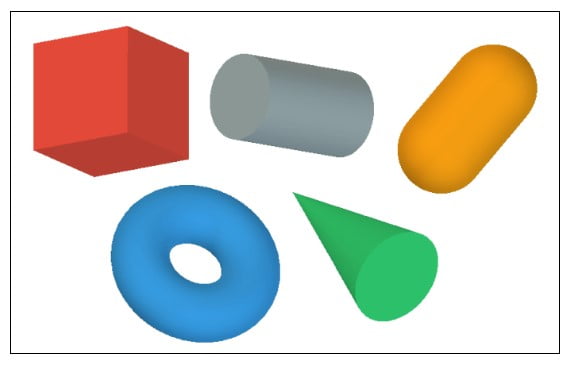 You can easily move your drawn objects out of the staging area (the main canvas area) and continue drawing further. It's also easy to display both the 3D and the free view to ensure perfection in your work. You are empowered more to achieve more!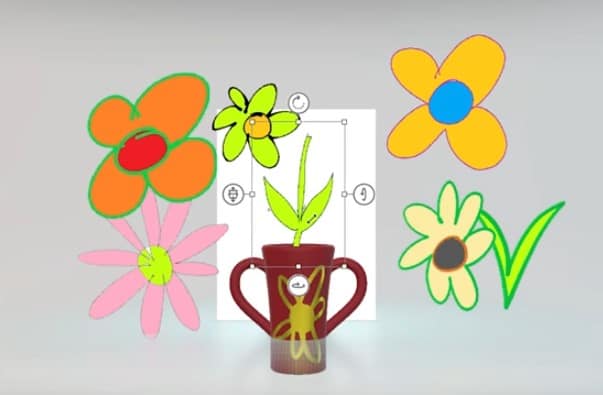 The Text tool has been improved with modern font support yet it does not let you import your own fonts. This tool provides a better rendering of the text but unfortunately there is no free movement like that of the 3D objects.
There's a superb Magic Selection Tool that makes your Paint experience even better. Simply draw a 2D object for example a flower, select just the flower and press the Magic Select button. This turns your 2D object into 3D which can even be moved outside the canvas.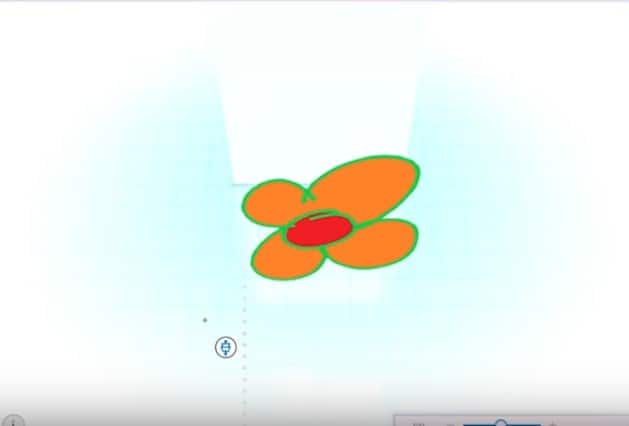 The Sticker Tool lets the users stamp their 2D images onto the 3D ones.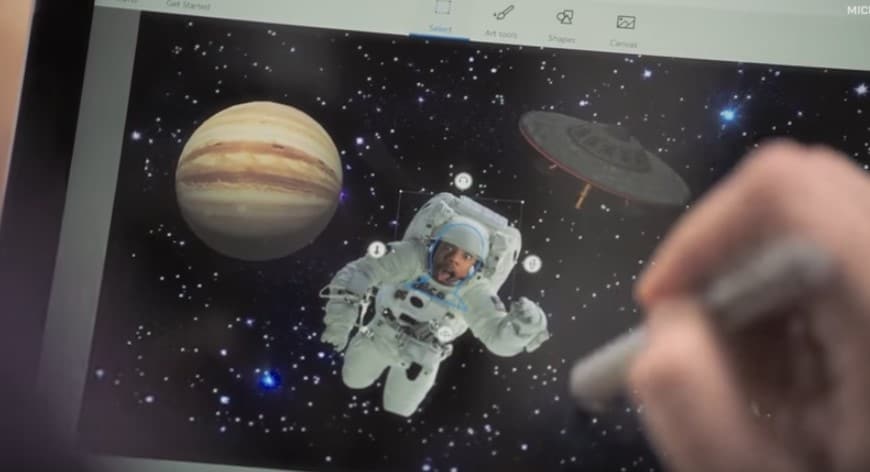 Certain other changes are displayed below –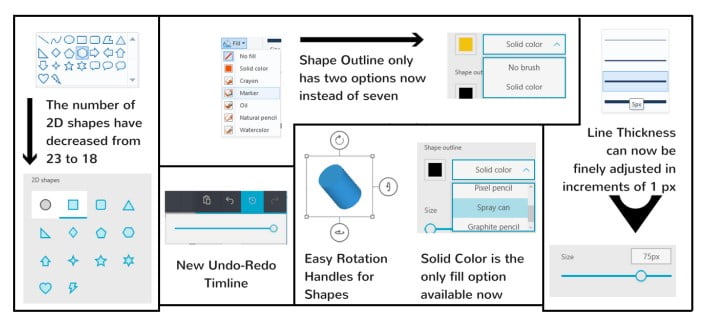 MS Paint 3D app is more about mashing up and collaborating and this is what MS Paint 3D app lets you do.
Get it Here
Currently, the Paint app for Windows 10 PC is available exclusively for the Insider Build Previewers. But do not worry, download the .appx file of the MS Paint app from here which is extracted from the Insider Build.
After installation of the files, double click on the app and follow this path: More Info > Run anyway on the Windows SmartScreen warning to download completely. After the installation is done, click on the Launch option to open.
And as it is quite evident that Windows and Troubleshooting go hand in hand hence it is mandatory to face some issues. Also, the MS Paint app is a work-in-progress thing along with being a Creators update so even that can be a cause to experiencing bugs. But MS Paint is surely a 3D art focused update!
Remix 3D
Microsoft is even further connecting the creator's update with others via an online community – Remix 3D. It's basically a hub for linking with the content and creators including over a million 3D models and objects. This would enable the painters to re-purpose their own creations. Remix 3D is planned for a release early in the year 2017. It will also enable the Minecraft players to share their 3D creations openly with the Remix 3D community.