Today we explore best text editors for Mac. A good text editor is a primary need for every developer. With so many new editors being launched, it becomes confusing to choose one because what may work for one person might not be suitable for another. There are many best text editors for Mac that you can get for free and if you prefer something in the premium range than you can go for paid text editors.
Even though choosing the best out of so many options is challenging, but we have gathered our list of best editors for Mac that might make your decision easy.
Atom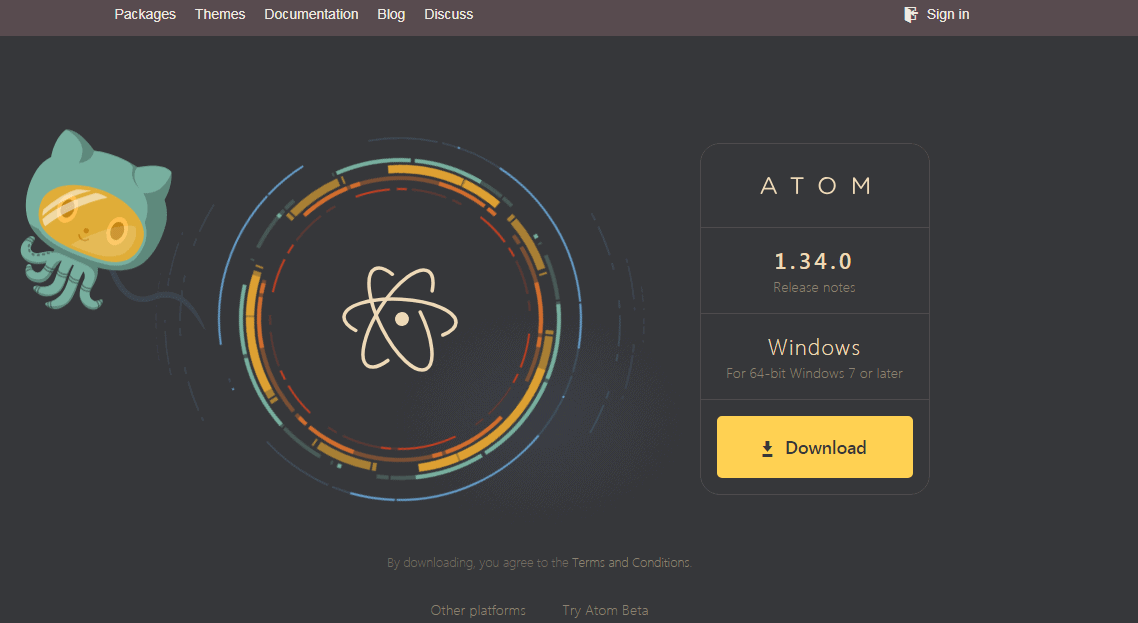 Atom is an open-source software which doesn't cost you anything. It is built on HTML, Python, PHP, HTML, XML, Ruby, Node.js, CSS, JavaScript and work fully in Electron.
It is modern, approachable and rich in features. Some of the features include multiple panes, auto completion, navigation options and system browser.
On top of that, you can install any of it multiple open source packages for added functions. Also, you can customize the software and change the looks with various themes and CSS.

UltraEdit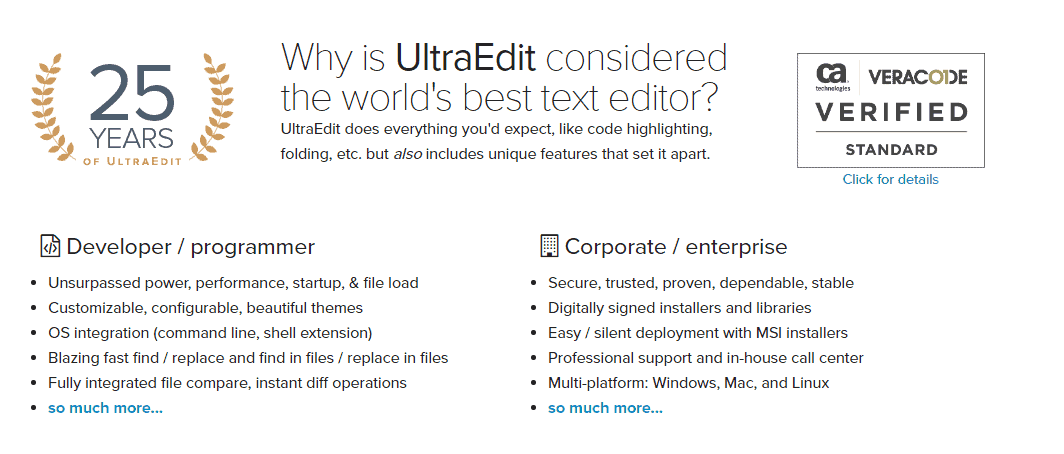 UltraEdit has been used since the 90s as commercial software. It has been used since 25 years, so reliability is not a concern.
It provides support for many languages and is optimal for coders to use JavaScript, Pearl, PHP, XML, Etc. UltraEdit comes with loads of features including many editing tools like code folding, syntax highlighting, automation via scripts, column edit mode and file type conversions. It also has functionality for file encryption and decryption, project management and comparing files. For more features, you can buy with UltraEdit Suite, UltraFinder and UltraCompare.
You will get a free trial period of 15-30 days and then you have to buy the software.
Brackets

Brackets was initially created by Adobe Systems but now it is being maintained on GitHub. It focuses primarily of the web design. You can access this text editor for free.
It is an open source software which is written in CSS, HTML and JavaScript.
You can get a lot of functionality options with Brackets such as Quick Edit and Line Preview which helps one in seeing the different forms of changes they make. Brackets allow you to a toggle between your browser view and source code. It also comes with an in-built extension manager.
Sublime Text 3

Definitely, one of the best text editors for Mac, Sublime Text 3 offers the most amazing features which include simple navigation, high level of customization, multiple selections, strong API, syntax highlighting and folding, etc.
The 'Goto Anything' features in Sublime Text 3 lets you to jump to lines, words and symbols which you are looking for. This feature can be implied simply by hitting on the keyboard shortcut. Sublime Text 3 is packed with powerful features but the only drawback is the premium price that you have to pay to access it.
Visual Studio Code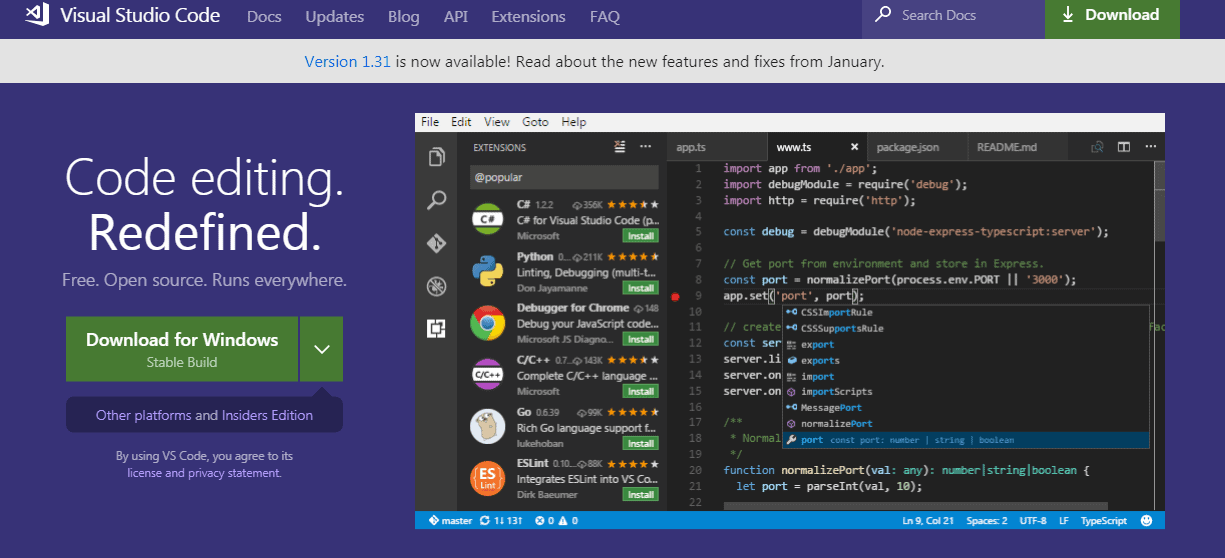 Visual Studio Code is a newcomer when compared to other text editors in the market and stand firm on the list of best text editors for Mac. It is an open-source editing software which was developed by Microsoft. Even though it is a lightweight script and text editor, but you will get incredible features. It offers JavaScript IntelliSense support and various plug-ins to enhance the functionality. Visual Studio Code also gives in-built support for Node.js, TypeScript and JavaScript.
You can get plugins to write and run shell scripts in Code and writing AppleScript. These plug-ins make the software highly responsive from the start and you don't have to waste your time on features that you are never going to use.

Komodo Edit

Komodo Edit is another open source text editor with excellent user interface that stands out. It is an awesome tool to write codes and carry out other operations. Komodo Edit has inbuilt FTP and supports Vim mode. It lets you do debugging, code refactoring and unit testing.
The software uses several professional tools for editing which includes autocompleting, markdown viewer, capacity to track changes and skin and icons sets. This multi-language editor easily integrates into the desktop environment. The only drawback is that includes project files to project code. Hence it is the best text editors for mac
BBEdit 12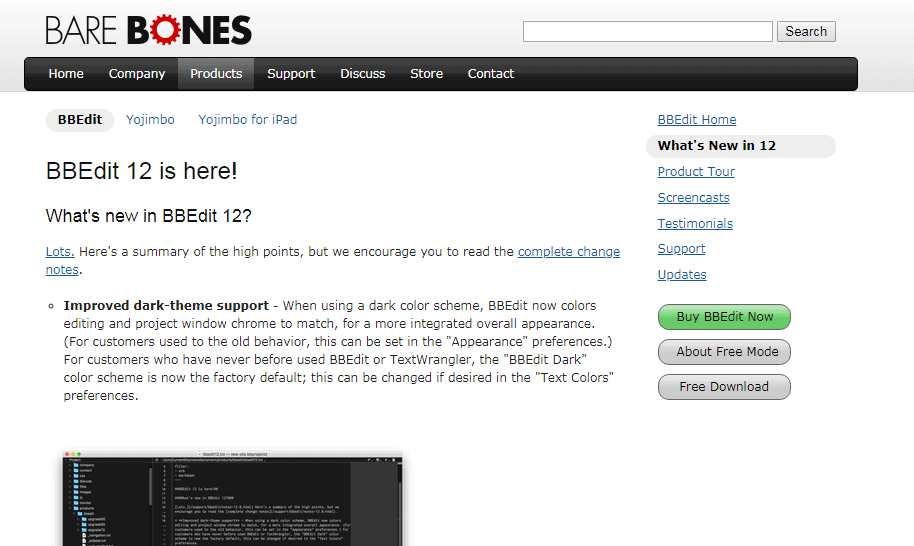 This is probably one of the oldest and most trusted software developed by Bare Bones software. It is a powerful text editor which prioritizes reliability and performance above everything else. BBEdit 12 offers many features such as searching, editing, manipulating source code and textual data. It is built solely for macOs; therefore the average Mac users will be able to understand the many keyboard shortcuts.
The most premium features of this software include customization options, Hard Wrap, text manipulations, correct markup and syntax coloring support for various built-in languages. It is perfect for HTML and text editing with extra support for remote editing via SFTP.

Well, this was the list of our best text editors for mac in both free and paid versions. As most of these editors are available on free trial first, you can check them out first before buying them.