In today's technology driven age, working across the continents is no different than working across the cubicles. Today, nearly 35% of the workforce in U.S. includes freelancers, which clearly indicates the growing need to  manage remote teams efficiently. With right tools at your disposal, you can easily connect with individuals and teams located in different geographical locations.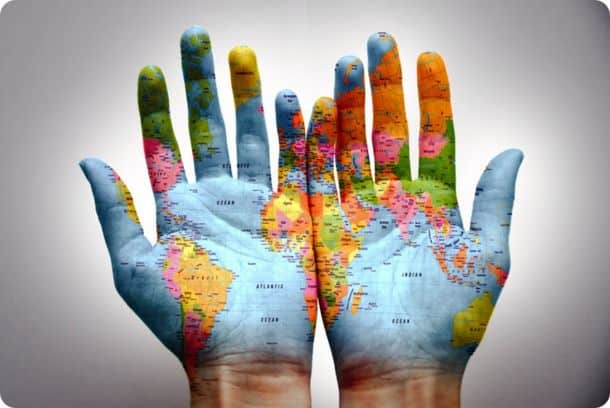 In a research conducted by Frank Siebdrat in 2009 on 80 software firms around the globe, it was found that more dispersed teams often outperformed "co-located" teams. As per their analysis, the major factor behind the success of a remote team was the systematized processes which ensured that each member of the team contributed fully into the project. Along with this, adequate support, proper scheduling and smooth communication were paving the path towards better performance.
However, when choosing the right technology to manage remote teams, working across the distance do bring some challenges including different time zones, languages, cultures, team size, etc. The need is to make a smart choice by considering these challenges while selecting the tools.
Let's discuss here some of the major aspects to manage a remote team successfully with the technological aids available out there.
Get the communication flowing:
One of the major reasons why remote teams fail is the lack of proper communication. Just because individuals in the team are not present at one physical location, they tend to work in isolation and hardly communicate or collaborate with each other as much as they need to. However, using a project management tool with inbuilt chat like ProofHub can be a ideal way to quickly connect with the team. Need to call a meeting? Create a chat group by adding required people and start your meeting in no time. Saves a lot of time and effort.
Keep up with the progress: 
Are you one of those managers saying "I've no idea what my team is doing". Well, its nothing difficult. Gantt charts are an easy way to keep up with the progress of the project tasks at any moment of time. Also, reports can help you get a quick overview of who is doing what and in which areas your supervision is required. Go for online tools like TeamGantt, Zoho Reports, etc. to reduce the chaos of repeatedly pinging the team for project updates.
Share ideas promptly:
Ideas have no time and no place! And we all know that its hard to resist the urge of sharing when a great thought or solution hits our mind. But what to do when your team is far away? How would you approach them? Well, there's a simple solution for that – online notes. Idea sharing tools like Evernote, OneNote, etc. allows you to instantly scribble down the flowing ideas and add collaborators to it. It's a great way to stay inspired and boost team spirit.
Set clear goals and expectations:
Since your team is far-off, it is highly crucial to make them clearly understand their targets, otherwise things can go off the track as a result of confusions and lack of understanding. Use a task management tool where you can create to-do lists, can assign tasks to team members and can set task priorities as well. Furthermore, adding time estimate for task completion helps assigned team members to stay focused towards the deadlines.
Ensure fast feedback:
Rather than sending emails back and forth to make alterations to a design or document, why not take advantage of online proofing tools like Proof Mini, Cage, etc. that'd streamline and fasten the approval process. Simply share the document or design with the approval authority and they can give their feedback on the file itself using markup tools. Try it once and see the difference yourself!
The bottom line is that remote workers are a flexible workforce which offer tremendous benefits to the companies including savings in infrastructure. Therefore, in order to reap the best out of your remote team, you need to be creative with how you manage and collaborate with them. Certainly, those traditional pen-paper and emailing tools won't work when your team is miles apart. So get smart and welcome technology to your daily teamwork.
However, there's no defined rule that you need to use disparate tools to fulfill your different management and collaboration needs. Always bear in mind that "Fit no stereotypes. Don't chase the latest management fads. The situation dictates which approach best accomplishes the team's mission."
You can go for all-in-one tools where you have access to almost all features within a single platform. For instance, if you're looking for a basic management tool then go for Basecamp. You can also raise your managing capabilities a little higher using simple yet advanced project management tools like ProofHub, Wrike, etc. Try them out and see what suits you the best!
If you're someone managing a remote team or working as a remote employee, then do share which tools you prefer to use. I'd love to hear from you!
Author Bio-
Kanika Sharma works as a writer at ProofHub. For the past 2 years, she has been writing for various technology blogs. Being an engineering graduate, her background allows her to connect with cutting edge technologies and relate them with real world scenarios. When she is not writing, she can be found in the abode of Himalayas, as exploring nature excites her the most. Her future plans include joining a writing community, a vacation in Paris and riding a white horse. Follow Kanika on Twitter to know more about her.