Remember the Intel Inside sticker on your PC? Now its coming to tablets too. Intel along with Flume teamed up to make a an awesome video that introduces the brand new Intel Tablet experience with Tablet X.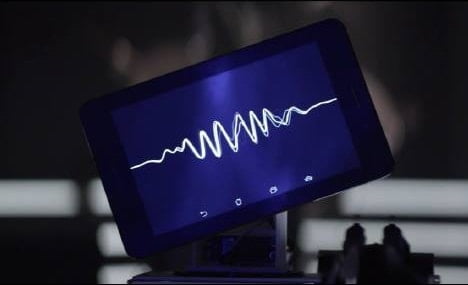 Intel short film "Intelligent Sound" showcases how smart the Intel Powered Tablets are. The video shows a robot with tablet screen entering a console which initially looks like a lab, but then you see creativity powered by intel. Intelligent tablets become the DJ's of the stage playing incredible music composed by Flume, its an absolutely incredible spectacle to watch. You can see tablets tuning the instruments just like a musician creating and composing something wonderful. Some of the music were played with Android apps from the Google Playstore and some were real instruments which were digitally and mechanically controlled by the Tablets.  You can watch the original "Intelligent Sound" video below:
The Tablets were programmed to listen to specific frequency and level of volume, depending upon where it is placed in the room, each tablets react differently. The makers of the video had real fun with the device that even they were amazed with what it was capable to do.
Below is the making of the Intelligent Sound Campaign;


With the campaign, Intel is trying to show what the Intel Powered Tablets are capable of doing, even the directors who made the video campaign were impressed by the ultra fast response and battery of the tablet.  Latest article on ZDnet reports that one third of adults in the U.S own a tablet, where Intel is surely going to get lots of attraction. Tablet X has been reviewed by major Gadget blogs with highest ratings.
You can follow the Intel on Facebook and the YouTube channel here
*This post is brought to you by Intel, all thoughts are our own.