One can find many Search Engine Optimization tools in market but most of them lack in one or the other manner. SEO PowerSuite provides with solutions for almost all Search Engine Optimization related problems on your site. Unlike other SEO tools available in market, SEO PowerSuite has four separate modules focused on specific tasks, namely
Rank Tracker
WebSite Auditor
SEO SpyGlass
LinkAssistant
As the name suggests SEO PowerSuite is powerful software totally consisting of above four tools. Each of the four tools has their own significance. SEO PowerSuite helps out with different aspects of Search Engine Optimization like on page SEO, building links, getting competition sites information, tracking your website rank etc. SEO PowerSuite helps improve your site from scratch with various methods. It's one of the best Search Engine Optimization toolkit software available and is worth investing.
Also read:
Top 20 SEO Tips & Guidelines
Let's take a look at what these tools are? What they do? How to use them? How are they helpful?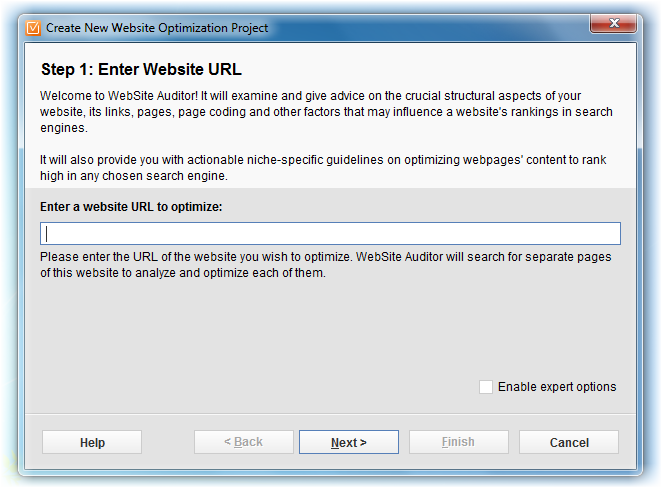 This tool helps improve your site by finding errors in code, broken links, longer meta descriptions and titles etc. Also it provides step by step instructions and reports which will help improve your website.
How to use WebSite Auditor?
After starting WebSite Auditor tool you'll need to enter the site you want to audit. Then the tool searches web pages and as the search ends a report is presented. Depending on the report one can change things on website to improve it. Also various field oriented searches are present with which you can further improve your website.
How is WebSite Auditor useful?
WebSite Auditor searches for different errors, broken links etc. Also it searches your site in detail for all pages, then provides a report. When you search websites for bugs and fix it definitely the website will be better than before. Viewing the report one can definitely change faulty stuff. Well many other things can be done to improve a website using WebSite Auditor which ultimately leads to an improved website.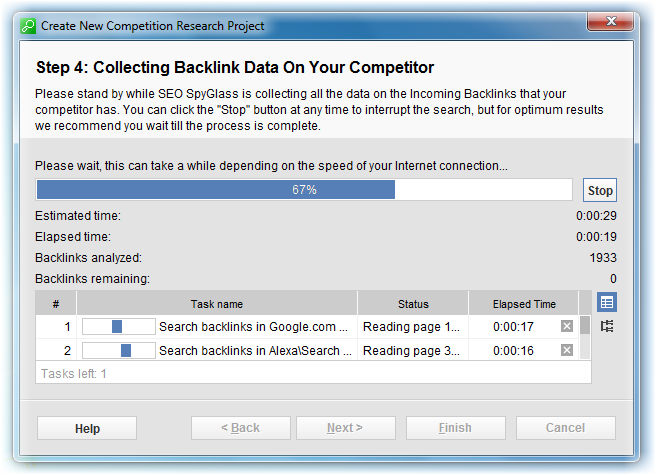 When it comes to SEO SpyGlass, it mainly finds backlinks for keywords. Well it also finds backlinks for competitor's keywords. Important data like total backlinks of your competition, Google page rank, Alexa traffic ranking of every backlink, title and anchor keyword density of competition etc.
How to use SEO SpyGlass?
It's simple. SEO SpyGlass tool asks to enter a keyword you want to rank well for. Enter a keyword and hit next. Enter your google analytics details. Then SEO SpyGlass tool will search for top competitor, search all its incoming backlinks, then allow you analyze them. Also advance search using URL of competitor is available.
How is SEO SpyGlass useful?
SEO SpyGlass helps know everything about competitor's keyword backlinks, magic numbers etc. It's like putting yourself in their shoes or doing some recon on competitor's methods. So definitely by analyzing methods of competitors and implementing the correct ones will help improve your site .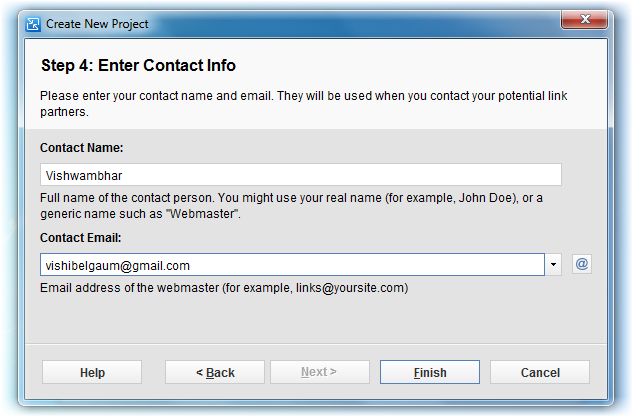 LinkAssistant tool helps build more links for your site. This tool is equipped with an email client which helps you link with appropriate link partners. It maintains a link directory of website.Also finds link partners.
How to use LinkAssistant?
Enter site URL, allow LinkAssistant to gather information about your site. It asks to enter keywords which can be used by partners as anchor text which point your site. By adding contact information one can connect and build links with link partners.
How is LinkAssistant useful?
Building links is a healthy procedure to improvise website's popularity, rank it higher. LinkAssistant finds link partners, helps build links. Thus LinkAssistant improves your site in many ways.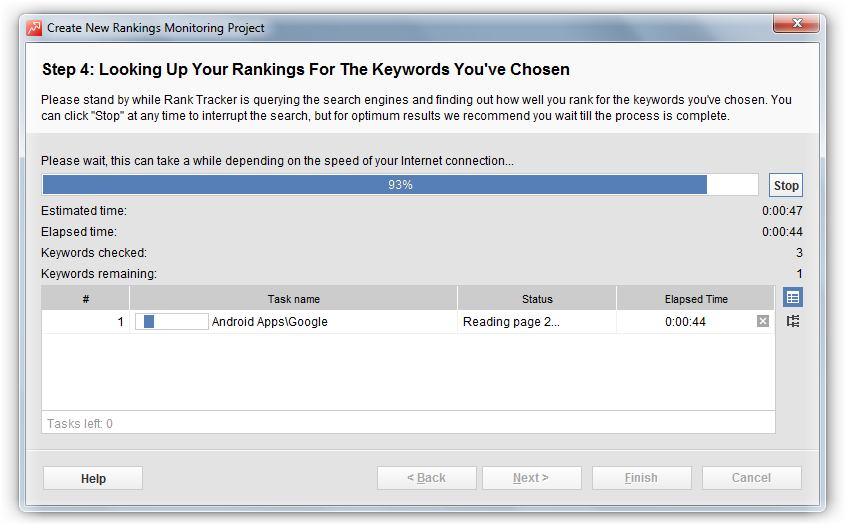 Rank Tracker tool helps track ranking of your site's pages. Also it gives information about expected traffic on pages. Thus you can track, check and improve to get more traffic. You can check Google and other search engine rankings. Also find keywords worth using.
How to use Rank Tracker?
Enter your site URL and hit next. Dialog box appears asking for selection of certain search engines for site's ranking to be searched. Some keywords are added by default and you can add more if you wish. Then the search begins and a report is displayed at the end of search.
How is Rank Tracker useful?
By tracking site's ranking you can keep a track on progress. Also one can estimate traffic on webpages with Rank Tracker. If it is projected less you can use corrective measures. Thus it helps you keep track of where you are going.
Final thoughts
With features provided by SEO PowerSuite tools, taking your site to heights of success will be many steps closer. You can improve websites from the scratch and make it a popular one and earn more. SEO Tools provided by PowerSuite is an ideal Search Engine Optimization tool for those wanting to make their website a perfect one. You can download free version from www.link-assistant.com. Full version is priced at $249 for SEO PowerSuite Professional and $599 for SEO PowerSuite Enterprise.