Chrome maintains the history of the website visited by the user to ease up the browsing experience and save the user's time by suggesting sites previously visited. But what if your chrome history is deleted accidentally or you deleted it intentionally? Well, you can relax, as the data does not get removed completely from your system and there are ways to recover it. In this article, we will discuss some solutions to recover deleted chrome history by using Google account, cache files, and restore method.
Scan Recycle Bin.
You can check in Recycle Bin as it temporarily stores deleted files before it gets permanently removed. If files are present there, then you can restore them to undo deleted chrome history, and if it is not present, then you can try the second method.
Restore Google Chrome.
Windows automatically stores the user settings and configuration of the previous versions of the apps before modifying as part of the restore point. Whenever you modify settings in chrome, its previous version is stored by default. You can restore this earlier version of chrome to undo deleted chrome history.
Limitations:
Before reading further please check the limitations of this method.
This method will not show you the browsing history between the current date and the date on which you last modified chrome.
If the above limitation is all right to you then please carry out the below-given steps to restore Google Chrome on Windows 10:
1.) Enable hidden files in Windows 10 by
Search File Explorer -> View -> Show hidden files, folders, and drives -> ok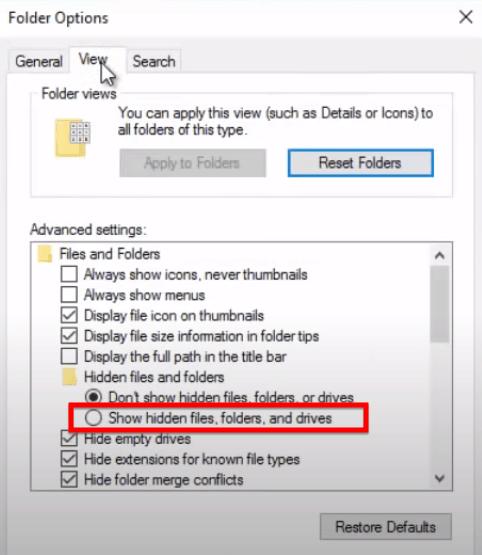 2.) Open AppData folder like this:
Open File Explorer -> Type %AppData%.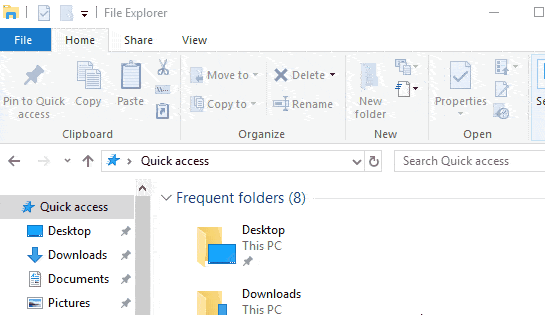 3.) Navigate to the Local folder.
4.) Search for Google folder and right-click on it to open the Properties window.
5.) Click on the Previous Version tab.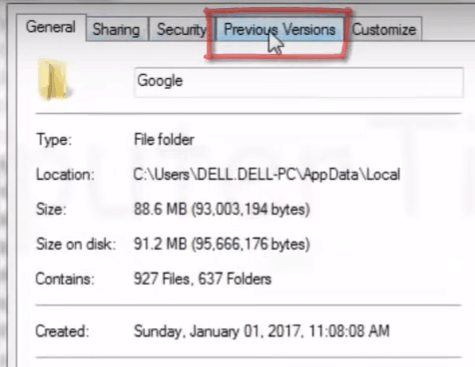 6.) It will enlist Google Chrome instances recently modified. Choose the latest one to ensure that all the latest settings of chrome get reset.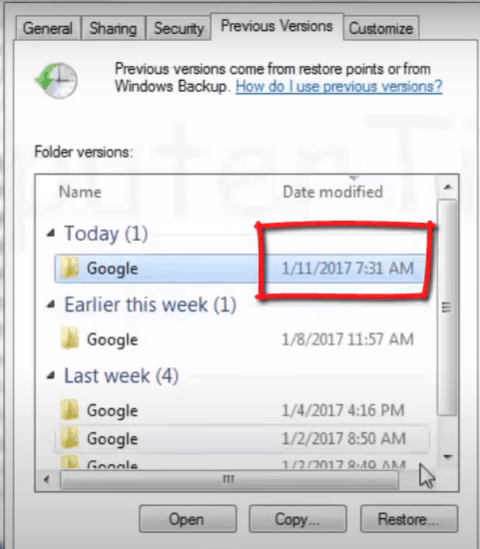 7.) Click on the Restore button to start the extraction process. Wait for a couple of minutes to finish this process.
8.) Once restored successfully, go back to open your Chrome browser.
9.) Click on three dots present on the upper right corner of the browser.
10.) Click on history from the pop-up menu.
You will notice that your web history is populated with sites you recently visited.
Use DNS cache to recover deleted chrome history.
DNS cache temporarily stores the information about the previous Domain Name Server lookups done on the web browsers. When you clear chrome history, the DNS cache is not altered. You can view cached website history in this DNS cache.
Limitation: This method works if you have not shut down or restart your PC after deleting browser history. You cannot recover deleted chrome history done a few days back.
If the above limitation doesn't bother you then type the following command in the command prompt to view DNS cache.
Note: Ensure that your device is connected to the internet before carrying the below-given steps.
Open the Run Dialogue by pressing Windows Key + R.
Type cmd into the text box to open the command prompt.
Type command ipconfig/display DNS and press Enter Key.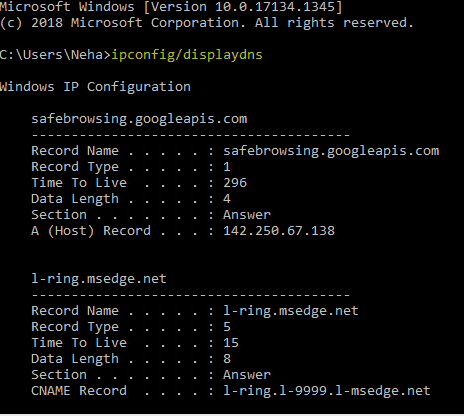 All the recently viewed website names will be displayed.
Take the help of Cookies to recover the deleted history of chrome.
Cookies store all the information of users and websites you visit in the form of text files. Hence, cookies can be a workaround to view the website's name you recently visited after you delete chrome history. Find out the steps to check cookies:
Open Google Chrome.
Click on three dots present at the upper right corner.
Click on the Settings option.
Click on the Privacy and Security tab to choose Cookies and other site Data options.
Click on See all cookies and site data to view the required information.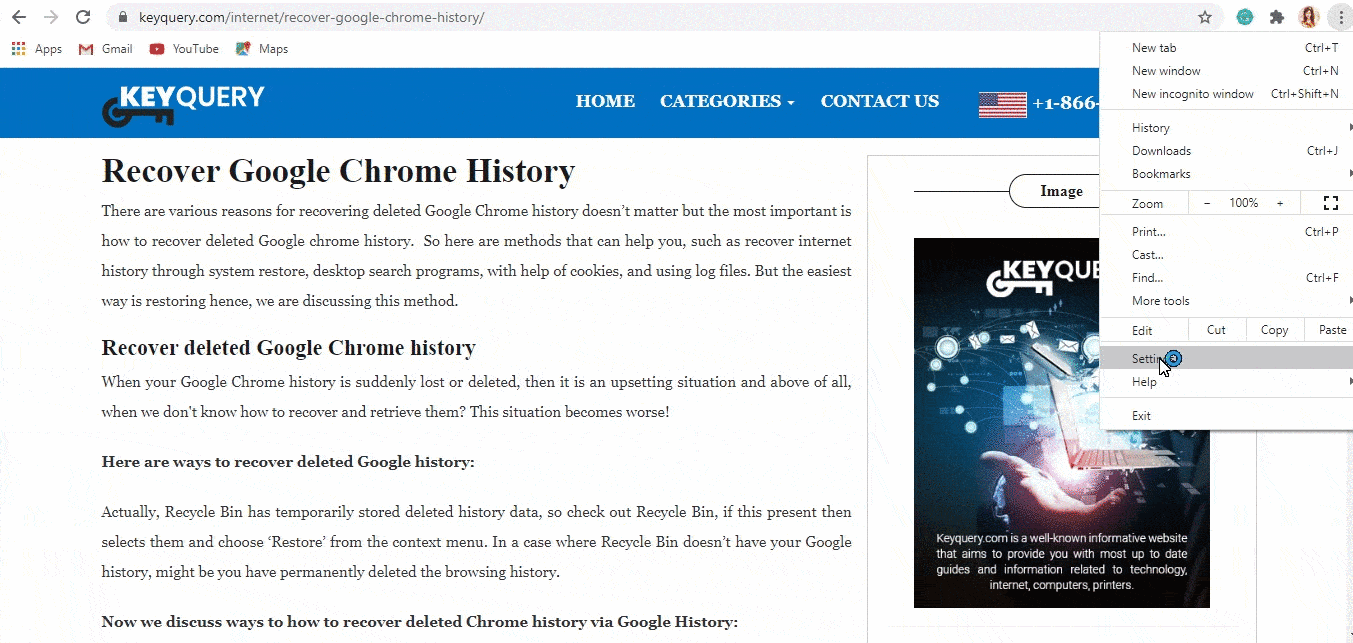 Recover deleted chrome history using My Activity tool of Google account.
Google keeps track of your activity to make the service more useful to you. It keeps records of data you searched, watched, or read. By accessing My Activity in your Google account, you can get the information about the websites you visited.
Limitation: This method fails if you are not logged in your Google Account while surfing, as no data syncs from chrome to your Google Account.
But if you are continuously logged in your Google account while surfing then follow the below-given steps to open My Activity:
Type myactivity.google.com and press Enter key. You will be directed to Google My Activity website.
Sign in with your Google Account(Skip this step if you are already logged in)
You will be able to see the list of websites you visited with the exact time and date. You can check the details of any desired website.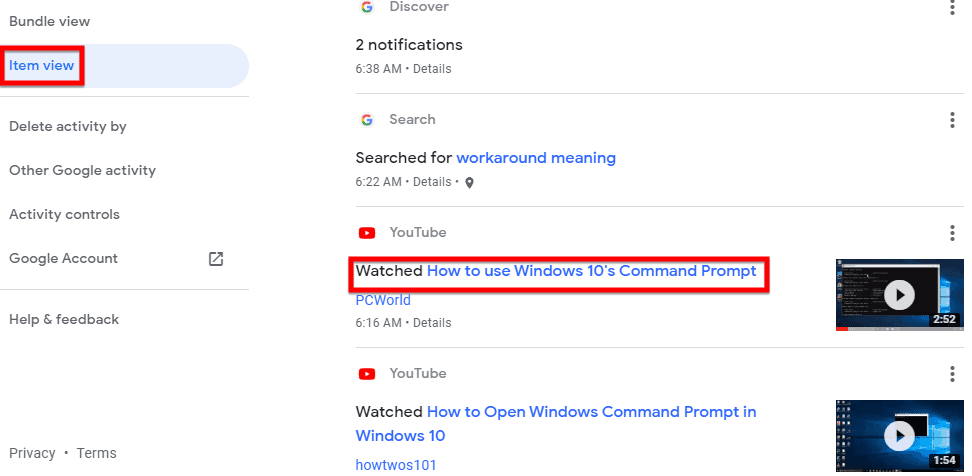 Use external Data recovery tools to undo deleted chrome history.
You can use external Data recovery tools if you can't afford to lose your browsing history. These recovery tools try to recover history deleted from the browser by accessing history files in the default folder of the chrome. Few tools which can help you to regain history files of chrome are:
Limitations: You have to pay and upgrade this software to retrieve deleted Google Chrome history completely.
Recover data using Google Chrome cache.
For loading the website, fast chrome stores information like videos, images, and layout of the websites visited in the cache. One more way to recover the deleted history of chrome is by extracting data from this cache. You just need to know where this cache is stored on your system. Chrome stores its cache at the following path in Windows.
AppData->Local->Google->Chrome->User Data->Default->Cache.
Note: You have to enable Show hidden files in the file explorer of Windows to access AppData.
You can use external recovery software to read this cache file and get acquainted with all the websites visited from your system.
Limitation: For the Chrome Version below 6.6 by typing chrome://cache/ in the browser cache details were readily available on the browser. But now external software is required to read it.
Understand how to recover deleted history of Chrome in Android:
You can restore browsing history in Android by these simple tricks:
Access MY Activity in Google settings:
As introduced above, you can use the My Activity tool of Google on Android to recover the deleted history of the browser. Carry out the following steps:
Open Google settings->Account & Privacy->My Activity.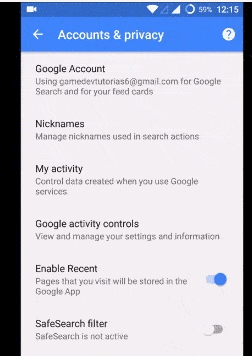 Use the Android data recovery tool.
Wrapping up
We have enlisted seven different ways to recover deleted chrome history on Windows and two tricks to recover data on Android. Each method has a limitation. You have to carefully study them and check which solution works best for you. You have to keep in mind that clearing history does not affect Google's server in any way. All user records are still intact there, and they keep it safe prioritizing user's privacy.