Blogging is becoming a hard task now days due to new Google updates such as Panda and Penguin and of course the massive competition on the web. To survive in this circumstance one must follow the ranking factors set by Google and one of the most important protocols among them is SPEED. The time your blog takes to load is the important factor to achieve higher page rank which also increases your alexa traffic.
Before optimizing the blog to load faster and reduce loading time it is an important step to measure the current loading speed which could be assessed using GTmetrix or the Official Alexa Traffic Rank Google Chrome Extension. Along with the Traffic Rank and site loading time it also displays the number of sites that are linking to your websites. Optimizing page load time also makes your blog user friendly.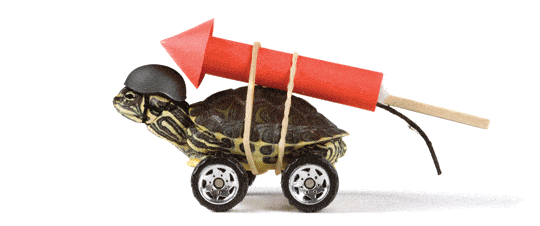 Here Are Some Quick tips to Reduce Loading Time of the Blog
Choose SEO optimized WordPress theme
Theme applied for blog plays chief role in loading time. Most of the free themes may visually appear good but performs poor when it comes to reduce loading time. Therefore choosing a Premium SEO optimized WordPress theme from the well-known resource will surely result to reduce loading time of the blog.
Using the optimized images not only reduce loading time of the blog but also saves the bandwidth and web space. There are 2 different ways to optimize the images, first one is to reduce the image size using image optimization websites such as JPEGmini or smush.it and then upload to blog or the second one is installing wordpress plugin such as WP Smush.it that automatically optimizes the uploaded images.
Make use of free image hosting service
Uploading images to free image hosting services and then embedding them in your blog is best way to reduce loading time and save the valuable bandwidth as well. There are many image hosting services available on the web, Imgbox is such a free Image hosting service that supports JPG, GIF and PNG image formats up to 10 MB in size
Choose proper hosting
Applying the tips we just discussed above to your blog hosted on a shared hosting won't bring any noticeable change in loading time. Therefore choosing the dedicated hosting is the proper method which leads to increase the blog speed and reduce loading time.
Along with these removing unwanted or less used widgets and plugins will turn your blog to FAST BLOG!