If you have finally decided to buy a smartphone for your kid who has been bugging you a lot about it, there is a list of things you need to do before that.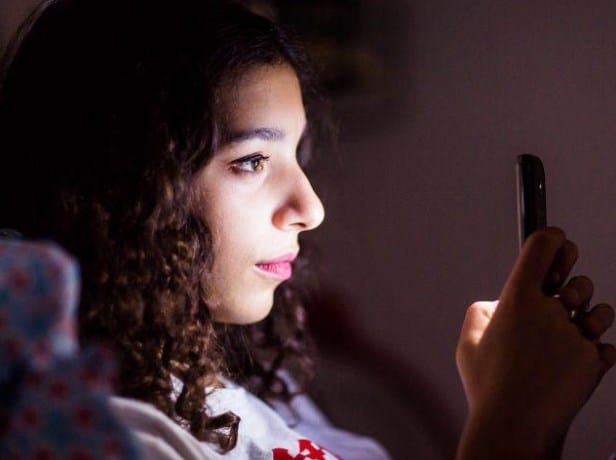 Know what part of using a smartphone is safe and what is not.

Talk to your kids about the dangerous aspects of internet and smartphones.

Set up parental controls.
Also read: How to be those Cool Tech Parents
Kids are excited to get a smartphone for texting, playing games, surfing the internet whenever they want and use different applications freely. They want to enjoy personalization and have a sense of freedom. They are kids and they want to explore every part of this new world, regardless of where they might end up. Parents need to know about the risks and guide their kids. They also need to keep a check just like in other aspects of life to make sure they don't get into trouble.
Sexting, cyberbullying, adult websites, anonymous chatting, online predators, depression, FOMO, health problems and addiction are all harms you need to protect your kid from. Right education and prevention from the start can help your kid have a positive experience of digital devices.
Also read: 3 Free Dating Apps you shouldn't let your teen use!
Setting up parental controls:
When you hand over the device to your kid, make sure you have checked its privacy settings beforehand and fixed up parental controls as well. Built-in service is available for the latest Android versions only and there are a limited number of things you can restrict. FamilyTime is a parental control for Android that goes beyond the regular services.
Have a look at what you can do with it: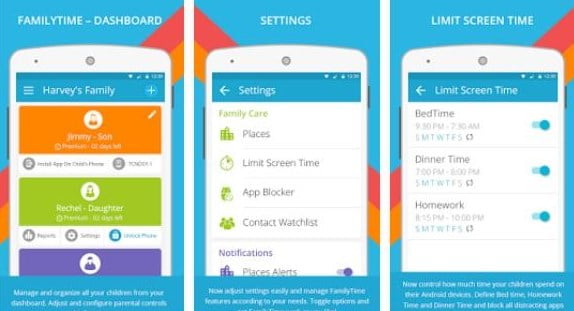 Manage screen time and keep it within safe hours with screen locks.

View all installed applications.

Block the unsafe apps and get alerts if your child tries to access them.

Monitor cellular activity like calls and contact.

Add shady contacts on a watchlist and get notifications in case of any correspondence.

Monitor text messages.

View their web history and bookmarks.

Locate with continuous GPS tracking.

Stay posted with Geofencing alerts.

Get pickup reminders from the child.

Get notified in a panic condition.
The use of this app is done with the child's knowledge. Talk to your kid about parental controls and their need. They should know what you are doing and why. This will help them be careful and appreciate your protectiveness as well.
Give the best to your kid!
Sooner or later, you need to get a phone for your kid in order to stay connected with them. Just make sure to use a parental control for Android before letting your kids dive into the excitement and fun. It would keep them safe and your worries at bay. Sexual predation, teen sexting, and screen addiction are serious issues that need to be catered from the start. Check your "smart" before giving a smartphone to your kid!