As summer comes to a close there just a few more weeks to take that road trip that you always wanted. Just because you're on the road doesn't mean that you can't have some creature comforts with you. There are some great gadgets that will make any road trip a lot more fun and a lot more comfortable, especially if you cannot bear to be parted from your tablet or your Wi-Fi connection. Have a look at some of the best and coolest of gadgets to make your road trip legendary.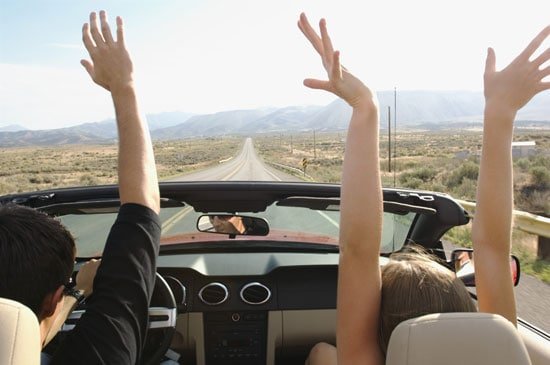 Get Charged Up!
You're planning to take your gadgets along with you, so don't get caught short with dying batteries. Your phone, your tablet, your laptop, and even your camera can suck up the juice. You can always recharge in the car or from outlets, so keep everything topped off with solar.
Birksun bags have solar panels that will keep your gear charged, and are roomy enough that you can carry anything and everything with you. The bags come in backpack or messenger bag models, and are great for travel, sports, or even just commuting.

Solarjoos is the solar panel of choice for off the grid expeditions such as transoceanic sailing or backcountry hiking. The panels are tough and it can charge everything from your smartphone to a small medical refrigerator or water purification system.

Bushnell's Solar Wrap 400 is what it says it is, a solar panel that rolls up into a cylinder for easy portability. It can charge your camera, GPS, or smartphone.

XD Design introduces the 1400 mAh window solar charger that can keep your cell phone charged up while you roll down the highways and byways.
Record All the Things!
The Panasonic HX-A1 is an awesome lightweight, tough wearable video camera. The 1.6 ounce body can take any amount of abuse and is shockproof, dustproof, waterproof, and will even come through a 14 degrees Fahrenheit night without a hitch. It records in 1080 P HD and can be used in a variety of ways to record your travels.
The last thing you want when you're on vacation is to sit and fiddle with the settings on your camera. While a DSLR will deliver Pro looking shots, and your smartphone or tablet can great for those off-the-cuff shots, sometimes a point and shoot is a great compromise between the two. The Panasonic Tough Adventure camera is an awesome companion to the HX–A1. The built in Wi-Fi can link to your smartphone or tablet, and give you awesome 16.1 megapixel photos.
Media Maven
Phillips Shoqbox Mini is a rugged speaker that is wireless and portable with a five hour battery life. It's water resistance rated IP X6, Bluetooth enabled and can connect with smartphones, tablets, and laptops. There is also a wired audio in and a 30 foot range.
Pet Parent
While you leave the hardware at home and take the app you on your phone or tablet, Petcube helps you stay in touch with your four-footed friend at home. The cube stays at home and connects with your homes Wi-Fi, and video stream can help you keep an eye on your animals while you're gone. You can even be to them over the onboard two-way audio stream, or drive your cats of the wall with the built-in laser pointer.
2,4,6,8 Don't Forget to Caffeinate!
Yes, you can have your espresso on the go. For the hard-core caffeine fiend, Wacaco offers the Minipresso – an espresso machine that will fit in your backpack or overnight bag. It weighs in at less than one pound and will keep your caffeine level steady as you go.
Yes, a Selfie Stick
No road trip would be complete without a bunch of selfies. Polar Pro's Power Pole for the GoPro is the Selfie Stick on steroids. It has an onboard 5200 mAh battery on board, and can extend the life of your battery up to 10 hours. It weighs 13 ounces because it is made from lightweight aluminum, and extends from 17 to 30 inches. The company also makes a GoPro cell phone mount.
Stay Connected
Netgear brings you an instant hotspot. With Netgear's around town mobile Internet you can network anywhere with powerful battery life of 10 hours on the Sprint mobile network. The instant 4G LTE lets you connect 10 devices and let you know your data usage with a bright LCD display.
Take It With You when You Go
The shelf pack is possibly coolest suitcase concept out there. With a live Kickstarter campaign the innovatively designed suitcase has from which you hang four pullout shelves. The bags footprint is 28 inches high by 18 inches wide by 14 inches deep, so this is definitely not a carry-on. The trick here is that the shelves pull out to 42 inches in height here are also three spacious outer compartments.
There are so many cool travel and road tripping gadgets out there that it's very hard to choose. Check out the ones listed here, and see how well they do for you in your travels.