Whatsapp, a social media platform which recently launched the "delete for everyone" option and its new emoji update, although these emoji's couldn't grab lot of appreciation, the delete for everyone option made the user's feel more powerful bringing everything to an equilibrium state. Recently, Whatsapp has unleashed the most wanted update which enables users to watch Youtube videos without having to leave their current chat. The new update also allows the users to lock their voice recordings, yup! No holding the record button anymore! However, this latest 2.17.81 update is only available in iPhones yet, which raises a question when will the update be enjoyed by android users?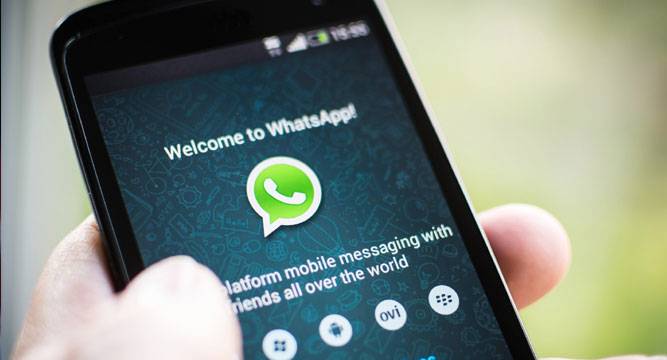 Digging into the details, this update comes with Picture-in-Picture(PiP), enabling the user to switch to different chats even when the video continues to play in a minimised window on-screen. This means, watching video will no longer pause your conversations when someone sends you a Youtube link. Enjoying your virtual conversation along with the audio-visuals playing on the side when someone sends a link, makes iPhone users so lucky. Personally, who would not want this feature? A person like me who skips watching Youtube links to keep my chats on the go would definitely use this feature, awaiting for this feature to be enabled on android too!Adding to it, the feature is not active yet, despite being mentioned in the App Store changelog. This feature is expected to be activated soon. Being able to play Youtube links in whatsapp itself, is a big thumbs up.
Not to forget the new voice recording feature which allows you to keep it locked till you press the send button, is a big relief to the thumbs of users using the record button frequently. The Fweh! moments, when you accidently press on the record button and an annoying voice message is delivered to your crush, you can save all those fweh! moments and bring it down to nil with that lock. This update also helps you to send long voice messages easily. The recording lock feature has been activated and user's can access it after updating the application.
As, Whatsapp has kept its audience engaged with the two new features, there are already reports that this application may be comming up with a new update wherein you can switch your voice calls to video calls without ending your ongoing call and get interrupted. However, the recipient has the choice to accept or decline the call. The application is said to giving more control to the group adminstrator over the chat groups, by limiting group chat feature to certain group member and preventing other administrators from deleting the group creator.
In all, Whatsapp has brought up a really useful rather, I would say a thoughtful update. Looking into intricate details excluding the new emojis, its a mind boggling feature. Though you might not notice a huge difference, but on the long run it saves a lot of time and doesn't interrupt your quality of conversations with your peers, collegues, etc. Whatsapp is no more an app, it has become a part of everyone's life and also a part of our official lives which we cannot ignore and is an undenied fact. No wonders, Whatsapp is so revolutionary and firm in its position, even in the presence of its competitors like Hike, Viber, etc.