We recently gave you the basic idea about getting started with cloud based CRM solutions and if you want the best CRM soution then surely Salesforce has been the leader although Microsoft with its Dynamics CRM  system has been closing the gap with its upgrades.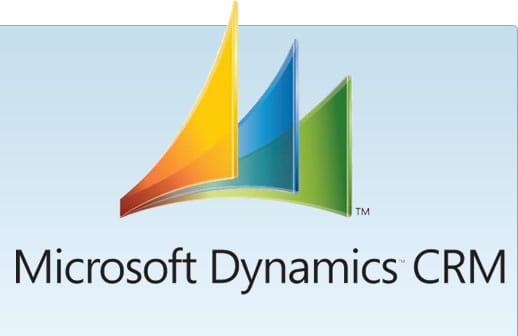 Microsoft recently announced that it'll be bringing three significant Dynamics CRM application upgrades this month: Dynamics AX 2012 R2, Dynamics GP 2013 and the December update of Dynamics CRM Online. The update is going to be available this month although Microsoft is yet to announce a specific date.  Bob Stutz, corporate VP of Microsoft Dynamics CRM said in a statement, "This release, the first in a planned set of rapid innovation, puts us in a position to redefine user experiences for business professionals".
So what features does the new upgrades bring, well we are going to tell you the same in this article.  Well we'll also be telling you on the features Microsoft have missed.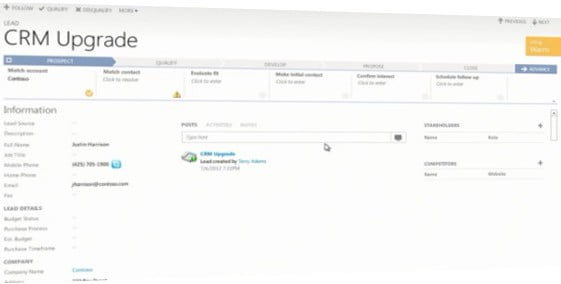 The Features coming to Microsoft's Dynamics CRM systems
Now the users will have the ability to use Skype and Yammer directly from within the Dynamics CRM as they are integrated deep in the system.
The update will bring the highly anticipated feature that is deeper integration with Bing Maps, which will help the users generate addresses about prospects and leads and also other useful information.
Don't like Internet Explorer, well most of the geeks like us feel that so Microsoft has also added compatibility for Dynamics CRM on Windows versions of Firefox and Chrome and adding to that the Mac OS versions of Chrome and Safari.
Dynamics CRM will now also include enhancements for security and administration. With the addition of the custom feature, cloud deployments will be a lot more extensive.
We have recently seen Microsoft giving huge importance on the security side of things and it continues with the latest update to its Dynamics CRM as the company wants to establish a framework for data encryption and is doing so by adding support for Federal Information Processing Standard (FIPS) 140-2.
Microsoft has also integrated Office 2013 in this update to their Dynamics CRM system, the most interesting for me is to see how  well they have managed to the integrate with Word and Excel.
Microsoft will put a prescriptive stake in the ground by including "…three pre-defined sales and service process definitions for lead, opportunity, and case management" with this update.  The following figure provides an overview of one of the sales processes, with stages (qualify, develop, propose, close), each of which contains several steps (identify contact, identify account, identify decision maker…).
The new upgrade also introduces Collaborative Selling which is described as additional capabilities to track and manage stakeholders, competitors, and sales teams for leads, opportunities, contacts, and accounts.
What's missing
Athough Microsoft stoked expectations for hybrid cloud, cross-mobile-platform and cross-browser capabilities at the Dynamics Convergence Conference in March, it was reported that anticipated Microsoft Azure public-cloud deployment option for Dynamics NAV and Dynamics GP ERP apps has been pushed back into the second half of next year.
And on the mobile front, cross-platform HTML5 capabilities won't show up until 2014, so access on iPad, iPhone and Android devices is limited to Dynamics CRM.
Responding to Salesforce.com's push into the marketing arena, Microsoft executives said earlier this year that Dynamics CRM would gain social media monitoring capabilities by year end. This development, too, appears to be delayed, but in October Microsoft acquired MarketingPilot , a marketing management software provider, to bulk up cross-channel digital campaign management capabilities.
Conclusion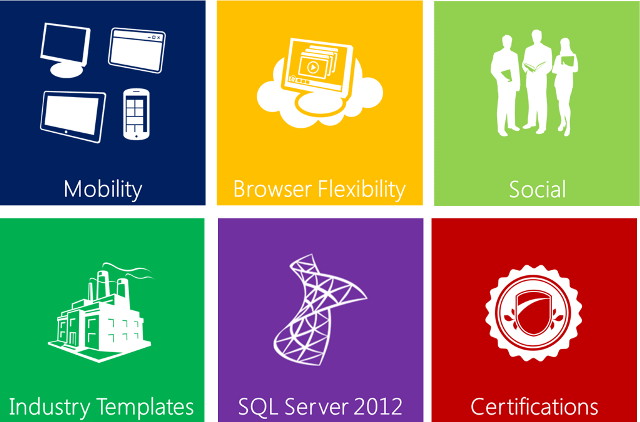 With the new updates and features, Microsoft is hoping to match up with CRM favourites such as Salesforce and SugarCRM and also plans to take on enterprise players like Oracle. According to the reports by Microsoft, Dynamics CRM revenues have increased 6% in recent quarter which is good enough but Microsoft didn't reveal the total sales it made with its Dynamics CRM service. The company also added that Dynamics CRM now has more than 3 million  users in enterprises worldwide.
Well its surely more hit and less miss with the recent updates but we hope Microsoft cleans out the things we added in misses.