Micromax + Cyanogen = Remarkable Revolution:
On 11th dec 2014 Thursday, Micromax just started sending invites for its scheduled event on December 18 in where there is expectation for the first Cyanogen-based smartphone under its new YU brand to set to light. But its official page doesn't much brings the news about the handset and the inward details regarding the new YU series smartphone still remains mystery. Last month, Micromax declared about its new YU brand in partnership with Cyanogen and its first handset under the brand name was expected to be proclaimed by this month.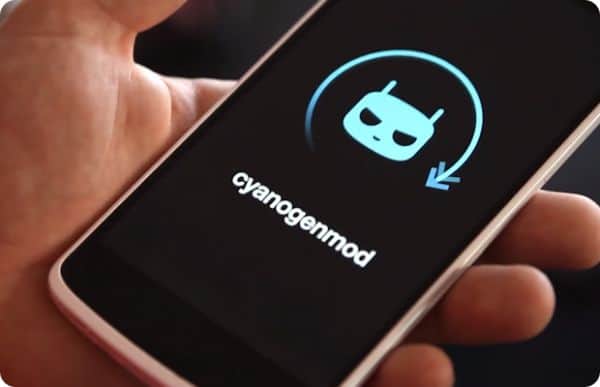 (Micromax Yu phone with cyanogen power on the way)
When stayed tuned continuously, a few preliminary leaks have been indicated that it would come with the features such as:
CyanogenMod OS version
Powered by a 64-bit CPU processor.
As the device confidently expected to be released in India on coming on December 1, its market availability will be rumored within 2-3 weeks after the declaration.
(video by MRModding)
Micromax co-founder Mr.Rahul Sharma told PTI that "This cynogen based smartphones will be a game changer to whole world but not just in India only and added that  YU has been striving hard for building an ecosystem with this type of the connected devices in order to provide customized experience to its users. With great encouragement and confidence, Mr.Rahul Sharma firmly believes that  Cyanogen will be the right partner to help us in delivering a differentiated experience in the mobile ecosystem and in together submitted to challenge the limits of possibility to create a new world." Also he added that the brand will link directly with the end-users and provides with the boot loader access, so that they would get help to come up with software upgrades that they need in their phones, he added.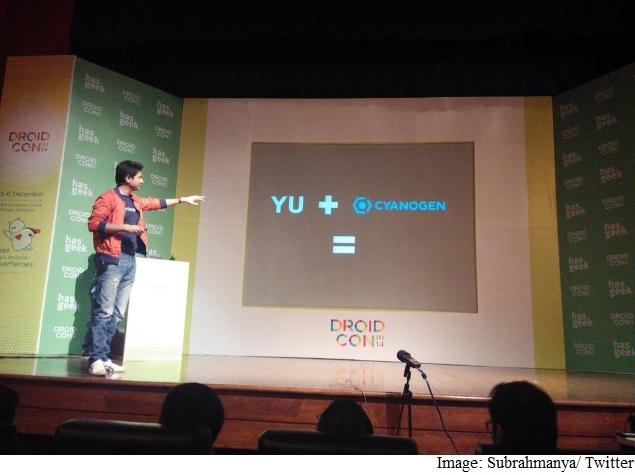 The CEO of Cyanogen Mr.Kirt McMaster prescribed that he and his company got great excitement about this partnership and would share a common vision around a powerful user-focused mobile experience. It's just the commencing as the partnership unfolds and Micromax + Cyanogen = Remarkable Revolution. Awesome new innovations are on the way from this collaboration.
 Recommended reading; How to Recover Deleted messages, contacts from Android phone
Cyanogen's operating system that sails on Android is very much capable of delivering rich software advancements on mobile devices that optimize:
Performance
Customization
Security
Privacy features
Mr.Sharma in a negative tone said that the brand will eat Micromax's market share and with the deep cheerfulness he added that the brand is aiming for the digital natives and tech enthusiasts who expects more out of their phones and are constantly improving in that. Additionally a forum for raising their ideas and those who wants incorporate in the software updates will be done every fortnight.
Mr.Sharma furtherly added that this remarkable revolution product with no doubt will give the best value for money in the world and line up with more products in the up-coming days which will be available and marketed through online channels.
Micromax narrates that the "Micromax + Cyanogen = Remarkable Revolution" quotes is in the breathe for the past one year and under the Project YUreka. Project YUreka idea was to engage directly with the consumers and bring discovering that would solve the consumer issues not as just the software or hardware upgrades and in taking the shape of a new brand 'YU'." Now, YU is carrying out the discussions with the e-commerce players for online trade. And apart from smartphones, YU also concentrating in bringing other smart devices to the Indian market.
Micromax's official partner – Cyanogen, gave a huge blow to potential OnePlus One buyers in India and clarified that the OTA updates will not possible for OnePlus One that sold within the country. In its company blog post, the statement underlined that If a user in India goes for OnePlus One global device in channels outside of India they will receive our OTA firmware updates and this excludes OnePlus One regional devices sold directly in India. As totally committed to exclusive partnership in India with Micromax that will be launching its first Cyanogen OS device under new YU brand.
YU Brand's App Challenge for Indian Developers:
Micromax to promote its new brand, recently goes for the announcement about the 'Apps for YU' challenge and invites Indian developers to develop apps for its upcoming YU brand of smartphones which will be sailing a custom Cyanogen OS build that is based on Android.
Also read; How Safe is Android- Insight into Android Security Issues
The company also placed certain rules and regulations for the participations such as:
Register via YUPlayGod forum
Submit an app on or before 5th Jan, 2015
Apps can be depend on the categories such as

Personalization,
Camera
Privacy
Battery
Audio.
The company also added that the 30 days old apps can enter the contest. It is believed that the contest results will be declared on 10th Jan, 2015.
The company also surprised that the best app would be featured on Micromax's new YU smartphone and the winner will receive Rs.1,00,000 as prize and the top three entries would get YU phones and top ten developers will receive YU commodities. In a statement, the company added that the submitted apps will be judged by a YU member's panel on the conditions such as:
App idea
Code completeness
Functionality
UI/UX
Memory and optimization
The selected app will get a chance to go for live on the YU device with the full credits given to the app developer says the company.
Following this announcement, Mr.Rahul Sharma Micromax Co-Founder, says that the "Driving our journey towards the smartphones revolutionizing by this challenge, Micromax calls developer community in order to share their vision of reinvention and ingeniousness and feeling encouraged as because as a country they have an immense pool of talent and CyanogenMod serves as an excellent platform to bring that alive.
Based on the last declaration about its new YU brand in partnership with Cyanogen, Micromax is going for its first handset under this brand in upcoming December.
Apart from new themes app challenge contest that act as a store front for Cyanogen OS users, Cyanogen,  now goes for a "Themes Design Challenge" and this competition is same as that of the 'Apps for YU' and called the artists and content creators to submit original theme packs for the Cyanogen OS.