The always evolving torrent of new technological releases can make the market a confusing place for one simply hoping to buy a new laptop, phone or something in between. With technological capabilities now outstanding, the consumer is left desiring nothing, with a product out there to suit the needs of everybody.
While there is something for everyone, there remain some truths about what we should and should not be buying in today's technology world. Here, we go over a few tips for buying wisely.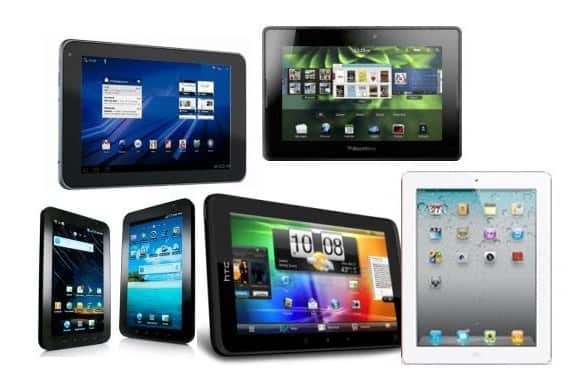 Think Beyond The Tablet
When the iPad was released a few years ago, it was expected to change the way in which we used technology. While sales were, and still are, through the roof, the tablet left something to be desired.
While the tablet computer fills a niche between the smartphone and the laptop, it was capable of replacing neither. Tablets were a great addition to a household's existing technology, but did not offer a standalone revolution.
The most recent development on this front has been to combine the tablet with the laptop computer. The result of this is something truly extraordinary, which combines two powerful tools without compromising on the success of either.
While the tablet wasn't portable enough to replace the phone, nor powerful enough to replace the laptop, the hybrid tablet-laptops coming out today have it all. If you're looking for outstanding power, battery life and portability, it's time to sell iPad models and look to the future.
Don't Underestimate Resale Value
Technology moves quickly, leading many of us to update our phone and computers on a regular basis. However, the market for second hand technology has not vanished. For tech-nuts who are already looking ahead to their next purchase just weeks after receiving a brand new handset, the resale value should be considered as a weighty factor in the buying process.
Brands with a strong reputation will generally see their handsets and laptops hold their value better than others. If you can see yourself upgrading before a device has seen the end of its life, you should also be considering how easily you could sell a product on.
Compatibility
Whether you're looking at a smart phone, a tablet or a computer, compatibility is always an issue. The truth is that no matter what you're using your device for, compatibility is a priority which should not be overlooked.
Phones and tablets rely on app stores for their functionality – something which varies across operating systems. At the same time certain operating systems block Flash, and other common facilities.
Whether it's a software issue, or an inability to connect your device to another, the compatibility of a machine can be the deciding factor in how happy a consumer is some months down the line.
Trevor Parker writes monthly columns on sustainability in electronics. When he's not writing about the need to sell iPad units he's working as a policeman in the North East of England. His interests include technology, hiking and cookery.