While choosing the right printing equipment for your business is all well and good, it's also of significant importance that you receive the best customer service from the company where you purchased your printer. Whether it be an advice on making the most out of your purchases or general maintenance thereafter, you surely need them.
It might be obvious but you'd be surprised how many companies out there neglect to provide proper training for its employees when it comes to implementing new or updated office equipment. Correct use of these equipment as well as how to monitor and maintain different aspects of any new technology can benefit any business.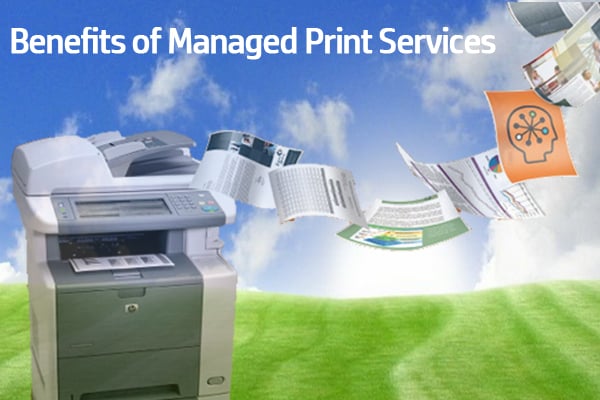 Printer Services
As previously mentioned monitoring your printers can be tough when not provided with the adequate tools. Fortunately there are providers out there who can offer such services with their printers helping make the workplace far more efficient. This is usually through remote applications that can automate monitoring for you as well as meter readings or even toner levels. As you can imagine this puts less pressure on you to complete these tasks saving you both time and money. Konica Minolta for example offer such a service to its customers.
Linked in some way with the previous feature, a company might also benefit from automated reports. These sorts of reports can inform a company of a number of things – cost per print, usage of each printer the company owns in including frequency and even the age of any equipment. This may all sound like data you can obtain yourself, but as is the case with anything, having it delivered to you when you need it can save you a lot of time.
Any time wasted can equate to potential costs for a business and this applies to any sector out there. I'm sure many of you readers out there have heard the phrase, "Time is money". Any provider who can also offer day to day support following a purchase is definitely worth considering. Problems with any of your printers can bring things to a grinding halt for some businesses so you can imagine how valuable it can be to have experts visit you on site in a timely manner. The same applies to situations where consumables need to be replenished such as toner and certain parts. Rather than wasting time attempting to solve these problems yourself, having someone do it for you who knows the systems is not only quicker but a money saver.
Security Features
Whether for personal or professional use, security is always important. With printers being able to hold input data as well as output, you'll likely require security capabilities in order to protect this data. This could be simple things like password protection or even the automated deletion of files.
An environmentally friendly company is one with a good image toward both its customers and businesses. While it's never a bad thing to take the necessary steps to improve your green rating, it could also save your business money as well. Some providers out there can offer advice in this field too.
Hopefully reading this article has given you a better idea that buying printers isn't all you need to focus on. Rather it's the after-sales services that accompany it.
Related infographic