There is a good chance that you've heard of Bitcoin at some point or another. Over the past few years, digital currencies have grown immensely in popularity. More and more investors have opted to give up on traditional investments and invest in cryptocurrencies. This has proven to be a great alternative to stocks and bonds, but it is absolutely pertinent to familiarize yourself with the technology and basics associated with cryptocurrencies. Within this guide, you will get to know more about cryptocurrencies.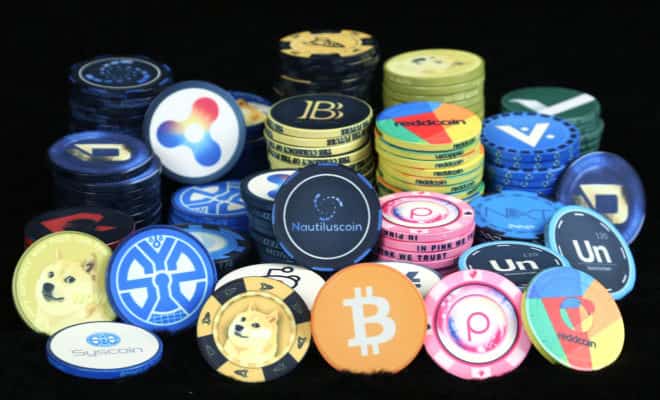 What Is It?
First and foremost, you should know that cryptocurrency is nothing more than a digital asset. It is designed to work as an exchange and it utilized cryptography to protect and secure transactions. Many people like cryptocurrency, because of the privacy provided to the consumer. Bitcoin is the first. It was introduced to the public in 2009. Since then, a handful of other currencies have hit the market. While they're all similar, they're different in numerous ways.
The Blockchain
It is the blockchain technology that has helped to make cryptocurrency so enormously popularity. This technology acts like a constantly expanding list of records or blocks. In general, a single block will contain a hash pointer, timestamp and information regarding the transaction. In terms of Bitcoin and other cryptocurrencies, the blockchain is there to protect the user's identity. The blockchain technology has become so popular that many banks have started to look into them. There is a possibility that financial institutes will implement this technology into their practices soon enough.
Mining
There are tons of people that are willing to put money into cryptocurrencies, such as Bitcoin and Ethereum. If you're not willing to use your hard-earned money, you'll want to consider mining for digital coins. In order to mine for Bitcoin or other currencies, you'll need a pretty good computer and the right software. There is a good chance that you'll wind up using a lot of bandwidth, so you'll want to make sure that you're using an unlimited plan. After you've gotten the right computer setup, you'll need to download a miner.
Mining for coins can be tedious, but it is a great way to get digital currency, without needing to use physical money. Be sure to learn more about Ethereum, before mining.
Decentralized
Another thing to remember is that digital currencies are decentralized. This is another very reason that digital currencies have become so incredibly popular. This basically means that the platform is free of a central controller or issuing authority. You never have to worry about the central bank increasing or inflating the prices of the coin. Instead, it is basically designed to be valued based on supply and demand. As coins are removed from the mines, the price increases slowly.
Bitcoin Vs. Ethereum
While there are many different digital currencies out there, Bitcoin and Ethereum tend to be the most popular. In terms of mining, Ethereum is more user friendly. With Bitcoin, you'll need to have a lot of capital and a much more powerful computer. With Ethereum, the algorithm was designed to make it accessible to everyone. Therefore, Ethereum definitely holds an edge over Bitcoin.
This article was a Guest contribution. If you would like to submit your guest post, please read our guidelines.