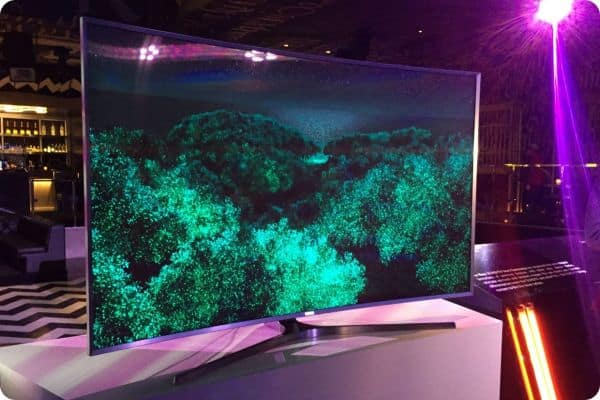 Jurassic World is a movie that is expected by many, fans and sceptics alike. It is a movie that will have a huge impact on the TV industry so it should come as no surprise to notice that Samsung is getting involved. The new range of 4k SUHD TV units that are offered by the company now bring in exclusive Jurassic World content that is available before the movie is officially launched.

Why Samsung 4K SUHD TV?
In most situations we are faced with a simple marketing strategy that is not as great as it is advertised for the buyer but now we talk about a TV that is labelled as "the best TV that Samsung made". It is hard to argue with that when we take a look at all that is available. We are faced with a curved HD TV that is so thin you will be able to place it wherever you want, no matter how large the screen is. The largest one is 88 inches, which is definitely huge.

Samsung 4k SUHD TV Features:
A superior contrast, brightness and color level allowing perfect image viewing.
True-To-Life picture with 4k color range.
Full vibrancy in all favourite entertainment and media.
Optimized contrast leads to a higher depth sense.
On the whole, the new range of Samsung 4K SUHD TV units is really impressive. If you are looking for the best possible TV sets, we are faced with something that can be considered. We do have access to the extra Jurassic World content that perfectly highlights absolutely everything about how the new Samsung TVs can improve viewing for the user. We are faced with the most features that were ever included in a TV set and taking advantage of all that is currently possible in terms of technology that is available.