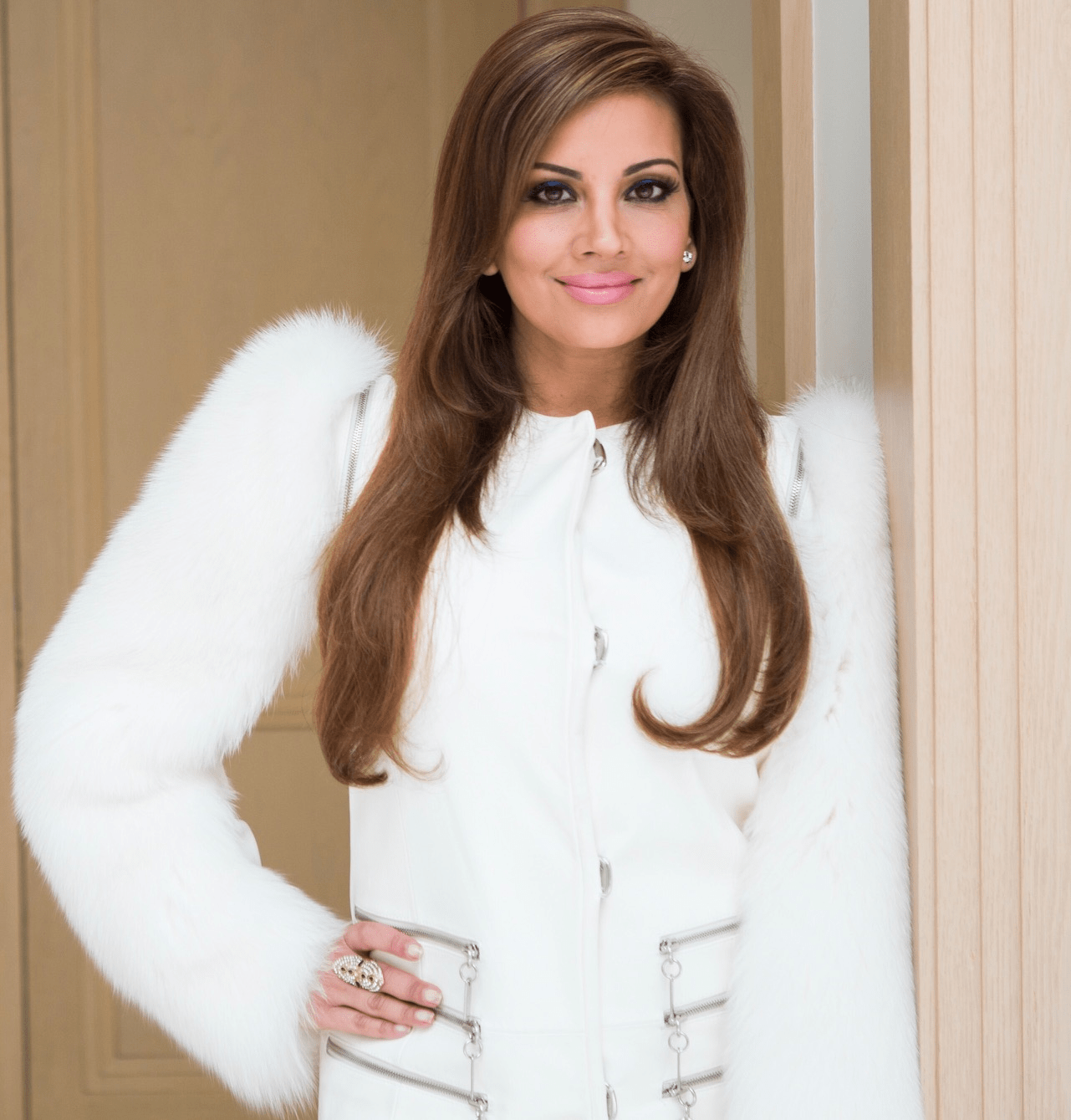 "Embrace your beauty, Empower your life"
Shalini Vadhera lives by this quote and is a mission driven award winning entrepreneur who believes confident women can change the world. As a very young girl she traveled the world to visit family in India and Kenya and at the age of 19 she was already on the road to become a successful entrepreneur.
What struck her?
On those trips is where she truly fell in love with the beauty of diversity. How every country understands the language of beauty and has amazing secrets and rituals to looking and feeling beautiful. Through her traveIs, she discovered secrets to not only looking good but she learned the mantras to a successful life.
We got an amazing opportunity to interact with her and this is what she feels about beauty, life and beyond!
1. Ma'am do you believe that beauty transcends all boundaries? We would love to know your opinion on this.
In my many years traveling the world researching global beauty, the one thing I've learned is no matter where I am in the world beauty is a universal language. Whether I'm speaking with a woman in Beverly Hills or women from a village in Africa, the need to look and feel beautiful is the same.
2. Ma'am, you started your entrepreneurship at the young age of 19, how did you plan things in your life at that stage?
There wasn't much of a plan as I became an entrepreneur because my father had given me a plane ticket to India and told me to start my own business. Because of this I had to learn on the go. It was the best learning with lessons I still use in business today. I was working every position in the company which allowed me to develop skills I may have not.
3. Ma'am, what's your advice to young girls dealing with skin issues and how their confidence affects that?
It's difficult to feel confident when your skin is flaring up. However, starting a good skincare routine that has good ingredients, making diet changes and understanding that your skin issues are temporary. We all go through times when we don't like how we look. Focus on your good qualities and play those up!
4. Ma'am, would you like to share your skincare routine or how to maintain your health during this COVID time?
My skincare routine has become very simple because of covid. I use a good cleanser with aloe in the morning. At night I use the Ready Set Jet cleanser to remove my makeup, the scrub 2 times a week and then the Balm
On my lips and around my eyes. The last thing I do is add a little bit of coconut oil on my face and neck.
For health during covid it was important to strengthen my immune system. I took a higher dose of Vitamin D as well as tried to get at least 20 min in the sun. I started my day with hot lemon and ginger water and cut down on sugar. I also made sure for mental health during covid to tap into meditation and affirmations.
5. Which brands do you trust with makeup and skincare for Indian skin?
Ready Set Jet because I've formulated it specifically for the needs of Indian women with vegan skincare that protects your skin from pollution, purple based primer that helps boost the glow on Indian skins. I also like Kama Ayurveda for some of their skincare products and MAC for a range of color options.
6. What is the current vision and position as a startup going ahead in 2021?
We are excited to bring more of the products to India with secured distribution launches. As well as continue to build courses and experiences in our academy for personal and professional skills development. We are also to create some unique experiences with Ranveer Allahbadia, one of our investors and through our strategic partnership with Encubay and their founder Deeksha Ahuja.
7. In 2014, Ma'am you experienced a life-changing event on your way to meet a Korean Master in Sedona, Arizona. What was the experience like? Would you like to share that with our readers?
It was definitely a life changing experience! I had started a Korean Yoga and Meditation practice two years prior that was the most impactful practice I had ever experienced. During that time, the Master had come to LA for a visit and I had the chance to meet him. He blessed me after we spoke for a while and I didn't see him again until 2014.
I was called to come to Sedona to meet with him again and on the way there our car was struck by lightning. Because my phone was plugged into the car and I was taking a video of the storm, the charge conducted through my phone into the left side of my body.
When I arrived in Sedona the Korean Master looked at me and said that was for you, these are the next four things I need you to do. The fifth thing is your homework. You'll know exactly what to do at the end of the weekend. Sure enough, my spiritual side awakened in the most incredible way and I knew at the end of the weekend I had to empower women on a much deeper level than lipstick and mascara. I came home and launched Power Beauty Living.
8. Ma'am, what was your idea behind Power Beauty Living which you launched in September 2014?
The story above shared how it came to be. It was important for me to create a platform where women could find mentorship for women by women. It was difficult for me to find women mentors early in my career. I wanted to make sure no woman had to feel she couldn't access resources and help. In addition, I wanted to share the tools to have unmatched confidence for unmatched leverage in life and also share the wellness modalities I had learned from the Tao Masters that had changed my life.
I threw an event expecting maybe 20 women. 175 women showed up. 8 women got jobs that night. And within a year the United Nations asked me to launch it globally while bringing one of our events to 350
Country heads, CEO's and country heads.
9. Would you like to share how you keep a work balance between personal and professional life?
It's very difficult at times! Especially working so much from home I have to build in my self-care into a schedule. I try and walk in nature, and enjoy cooking and sometimes completely tuning out with a good Netflix Show. Otherwise, because I am building a business between India and LA with a 13.5-hour time difference, I can easily find myself working all day!
10. Ma'am, what is that one mantra you always follow in your life?
That positive mind = positive life. Even when things aren't going the way you want them to, you have the power to change your life by changing the story you tell yourself. So, I focus on positive thoughts as much as I can.
11. How does it feel when you are called Global and Gorgeous and have several accolades on your name?
That's a great question. I'm proud of what I've accomplished, it's been a very long journey with an enormous amount of work. But it's also very humbling and truly an honor to be acknowledged for my work.
12. If you would like to give some advice to young girls out there what would that be?
1) Find a group of girls that will become a strong support network and stick together and remember when you come together, you're so much stronger together. Collaborate versus Compete.
2) Don't listen to the negative chatter around you. They're will be a lot of people who won't support your dreams and goals. Learning to tune that out and focus on your goals is a super power to learn.
13. Who according to you Ma'am has been your idol or mentor?
There isn't one person I can pinpoint because I've been lucky enough to meet amazing people and create mentors in different areas in my life. The ideal mentor is someone who has been there done that in your industry that can help guide you.
14. One social belief about beauty you would like to remove from society?
That certain skin tones are prettier or better than others. All skin tone colors are beautiful. And we need to celebrate what makes us unique and beautiful.
15. Any favorite gadget or technology which is your favorite?
Yes my I phone 11 and the two ring lights is something I use a lot for my work.
16. Your final words for our audience? Anything you want the audience to stay motivated about?
Dream big and go after your goals. There are women like me cheering you on your journey to success!
Where there is a woman, there is magic!
Adorned with the titles of Nurturer and Life bearer, it's time that we embrace her incarnation in the form of the leading face of our civilization. Not just the conventional domains of working, it's time that their potentials are sufficiently channeled into the appropriate professional fronts.
Happy Women's Day to all the powerful women out there!