Do you want to know the online activities of your employees? Want to block Facebook in your company and filter the web traffic? Pearl Echo is the right software to do this. Pearl Echo is an web monitoring software for corporate to filter and control the web traffic. Pearl Echo is installed on organization's network environment to control and monitor several computers and thin clients from a central location.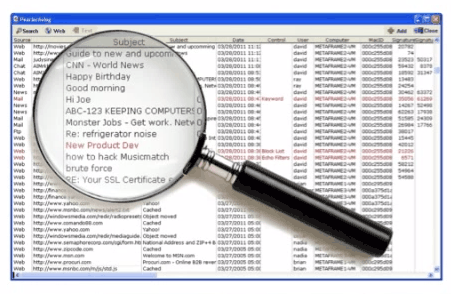 Pearl Echo can monitor web browsing, chatting, file transfer and e-mails, it is also capable to keep an eye on keywords and phrases the client PCs uses to protect the organization's confidential data. Here is Pearl Echo review.
Where Pearl Echo software can be used?
Pearl Echo is built to use in corporate office, school, small business and government offices etc. to monitor online activities of employees and children to save precious man hour by avoiding inadequate web surfing. Pearl Echo serves the comprehensive report of client's online activities to its administrator. It can be also used to monitor Internet activity of remote offices, laptops and mobiles.
Key Features of Pearl Echo Internet Monitoring Software
[youtube http://www.youtube.com/watch?v=yiXhhMDD3Ls?list=UUNuQiVpsk1Kn1kuK5y6XXAA&w=600&h=338]
Pearl Echo is a robust internet monitoring solution that comes up with advanced features, here are the top features-
Pearl Echo can monitor web surfing, instant messengers, file transfers, news groups, ande-mail
It can monitor Internet activity of remote offices, laptop and mobile internet with its unique agent-server technology
Facebook is the main cause of loss of productivity of corporate offices. With Pearl Echo you can completely or partially block the Facebook or other social media networking sites. You can only allow them for specific time range such as in lunch time or after the working hours.
Pearl Echo can be also used to restrict the bandwidth, it provides comprehensive bandwidth usage reports of each and every computer that comes under its network.
Pearl Echo provides more than 75 standard reports as well as customized ones including amount of time and bandwidth that employee consumes being online.
How can I get Pearl Echo software?
Pearl Echo is a shareware but you can try the fully functional evacuation copy of the same before purchasing it, Pearl Echo suit includes Website Echo and IM Echo modules. Get it at  Pearl software.