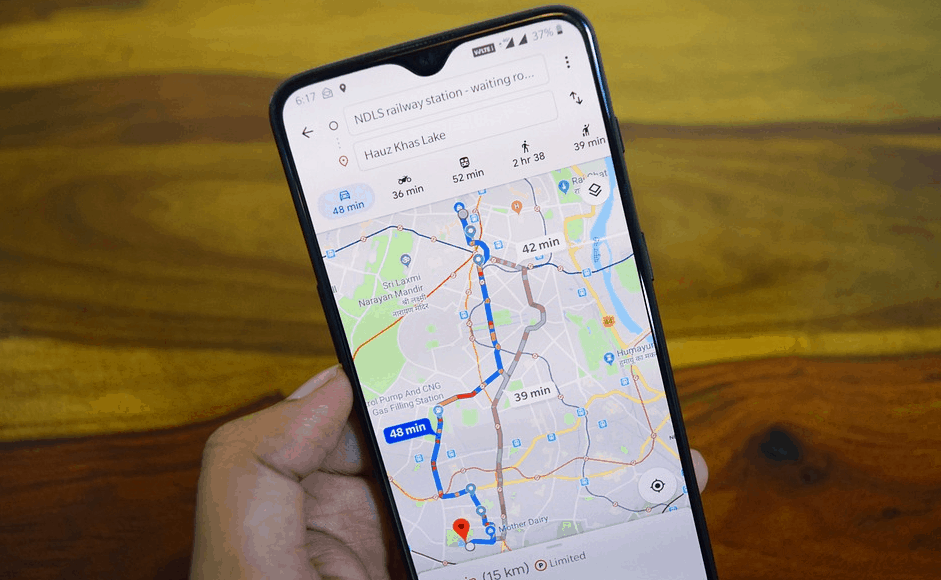 Can't remember the last eatery that you went to? Well, it is obviously not an easy to task to keep a track of every place that we have visited and all the events that we have attended in the past. But, here comes Google Maps history for the rescue.
Wherever you go, it is saved deftly in Google Maps history. So, you can certainly go back and look through all the places that you had been to previously with your phone in hand. Google Maps will show you prior visited places in the form of a personal timeline. 
Couple of years back, Google updated its location history tool and renamed it to "Your Timeline". The timeline feature is designed to enhance user experience further. And, this data is only accessible by you and of course Google itself.
How to enable Google Maps History of location
Viewing your search history in Google Maps is really uncomplicated and works almost in the same way for both iOS and Android devices.
However, in order for this to work, you have to make sure that you have enabled this feature in your device.
If you are not entirely sure whether the location history is enabled or not, then here is what you need to do:
Launch the Google Maps application in your device.
On the top left-hand side, tap on the hamburger icon
Go to "Settings" and then "Google locations settings"
See if Location is on/off
If it is off, then tap on, then turn the toggle On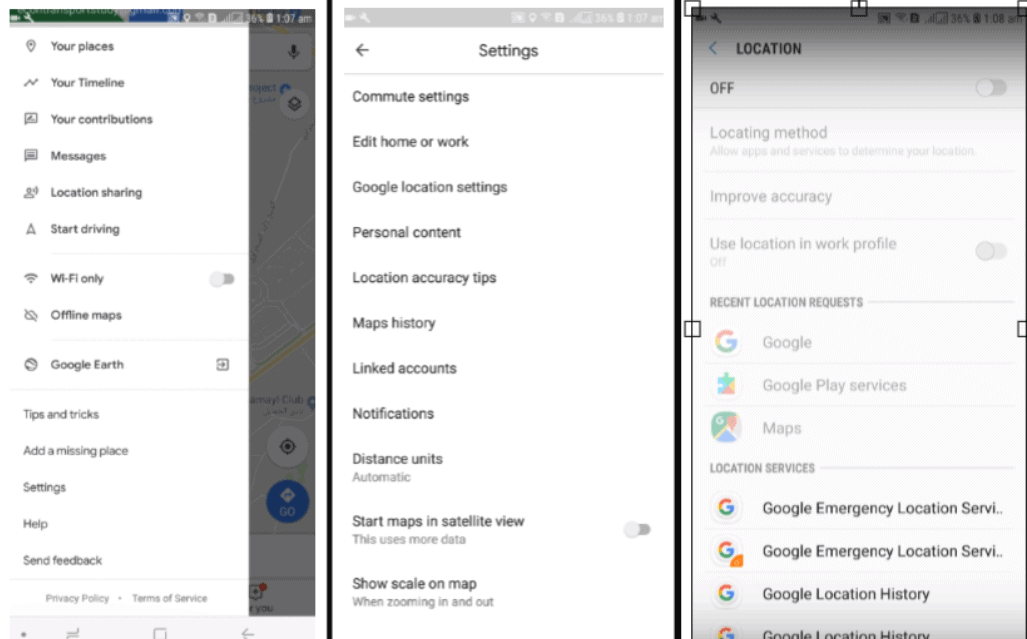 Again, go to "Settings" and then to "Personal Content"
Scroll down to and see if Location history is turned on/off. Make sure that it is tuned on
How to View Google Maps History
The easiest way to see Google Map Search history is by going to your timeline. To do so, open Google maps in your device and tap on the hamburger icon.
Tap on "Your timeline"
You can now view all the places that you had visited which are organised in an orderly fashion by date and time. Your timeline will display the location history of the current day. In order to see the previous days' history, just swipe right on the screen.
Tap on the calendar icon on the upper right hand corner of the screen to get a detailed view of the location history of the current and past months. The days when Google maps history has stored your location history, will be marked in white and grey dots.
If you had visited only one place on a particular day, it will be marked by a grey dot, while if you had been to more than one place on a day, it will be displayed in white. The days with no history will not have any dots on them.
To get a detailed view of the exact places that you went to, just tap on the white/grey dot and you will find the specific time, location and even the pictures that you might have taken in that given location.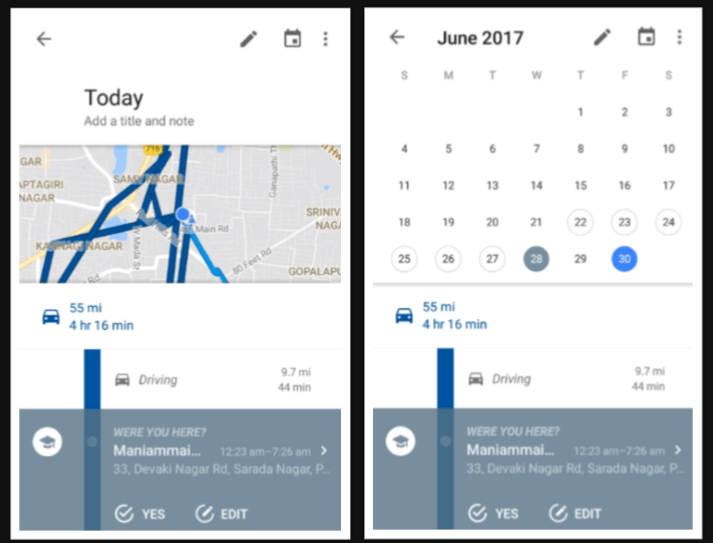 Also, if you think that Google Maps hasn't recorded your location history accurately, then just tap on that particular location and scroll down to the bottom of the screen where you will find the option to "Edit". Tap on it and Google maps history will show you all the nearby locations.
You can now select the correct location and save it. To remove any particular location from your timeline, just tap on the "X" icon on the right side of that location and tap on "Remove" when asked to confirm.
If you are using your browser to view the Google Maps search history then go to https://www.google.com/maps and click on the hamburger icon at the top.
Scroll down the page and click on "Your Timeline" You will be able to access your locations and events based on day, month, and year.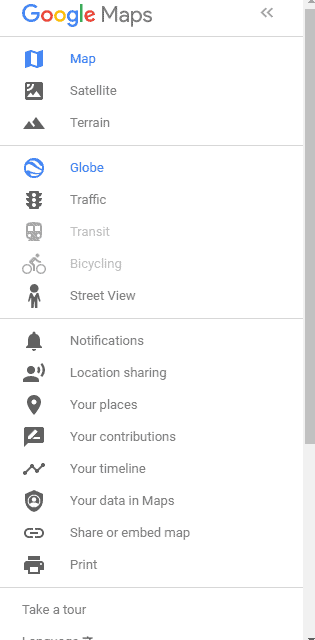 Wrapping up
Google Maps history makes it extremely handy for you to remember all the places and events that you had been to, pretty much at any given time. Once you know where to find it, life certainly gets easier. And, surprisingly, Google is doing a precise job in showing the exact place visited by you.