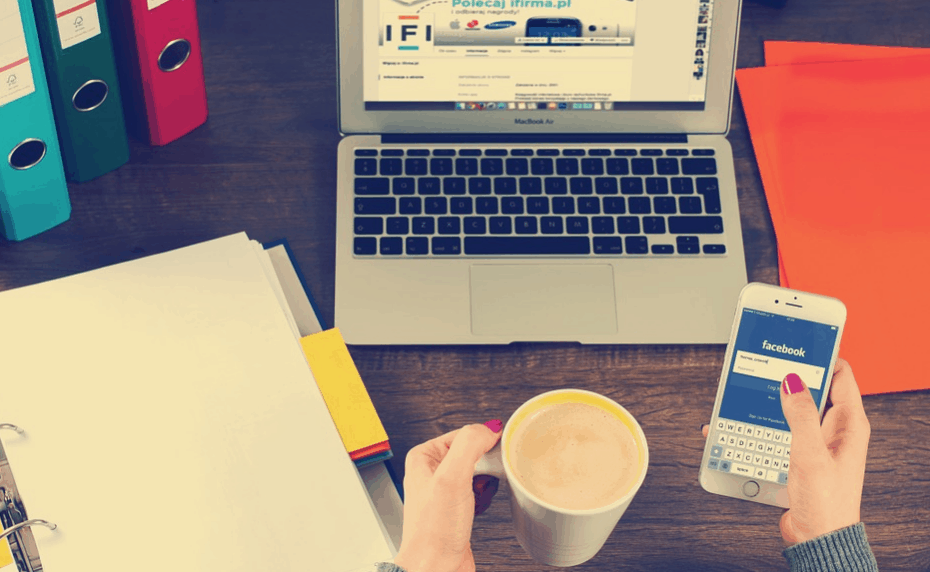 No social media platform is a safe haven. Being subjected to trolls, abuses, and deliberate attempts to provoke a reaction while being active on social media is not something new and Facebook is nothing different. You may find someone who is annoying you unnecessarily. Even though in the real world out there, it often gets a bit difficult to evade bullies. But fortunately, in the virtual world of social media platforms there is an efficacious solution to get rid of such people who are consciously troubling you, and that is blocking them.
When you block someone on Facebook, they cannot see your profile nor have any kind of contact with you on the platform. And, blocking anyone on Facebook barely takes a few seconds. However, if you think that you have blocked someone by mistake or maybe someone deserves a second chance and you would like to unblock them, then that's quite easy as well.
If you are finding it difficult to find the unblock option in your Facebook settings, then we have got it covered for you. In this post, we will take your through a step-by-step guide to show how you can unblock someone on Facebook easily.
How to unblock someone on Facebook through the Browser
If you are using your system browser, then follow these steps to find your blocked list and unblock them:
Launch your browser and go to facebook.com
Login with your username and password.
Now, on the top right hand corner of the screen, click on the drop-down arrow icon
Scroll down to "Settings"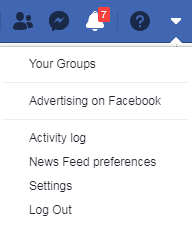 On the next page, you will be able to locate the tab "Blocking" on the left hand side of the Settings screen.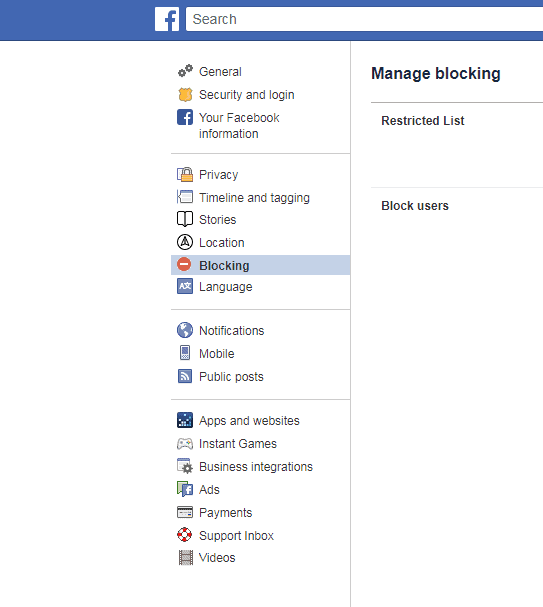 Scroll down and next to the "Block users" section, you will be able to see all the people that you have block on Facebook.
Find the person that you want to unblock from the list and click on the "Unblock" link next to it.

Facebook will then state all the parts of your profile that the person will be able to access. If you are fine with it, then click on "Confirm" in the pop-up.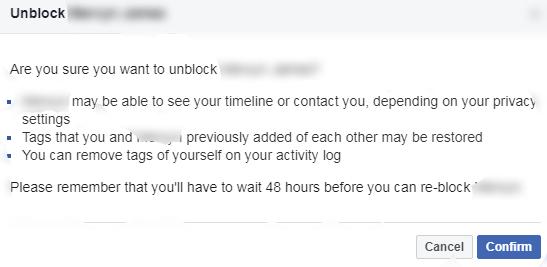 How to unblock someone on Facebook through the Messenger
Launch your Messenger app in your device
On the top left-hand corner, tap on your photo icon
Now. Scroll down and tap on "Account Settings"
Tap on "Blocking"
You will be able to see a list of people that you have blocked.
Just tap on the "Unblock" link next to the name to unblock a specific person.
How to unblock someone on Facebook through the App
Open the Facebook app on your device and tap on the three-line icon on left hand side.
Tap on "Settings" and navigate to "Account Settings"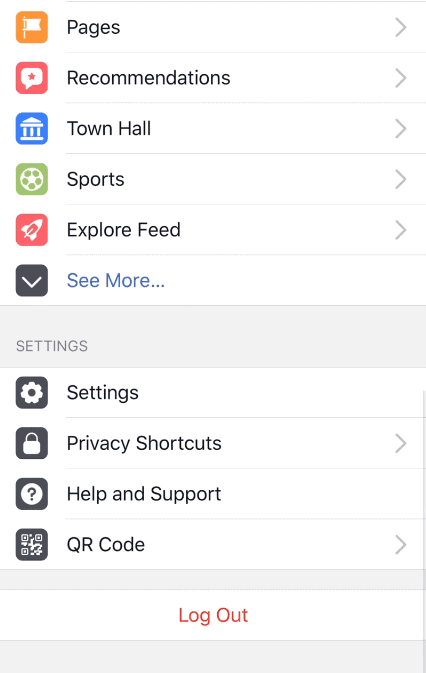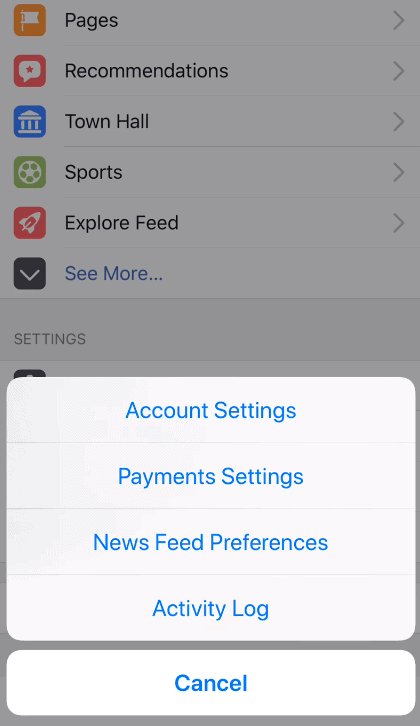 When you scroll down, tap on the "Blocking" option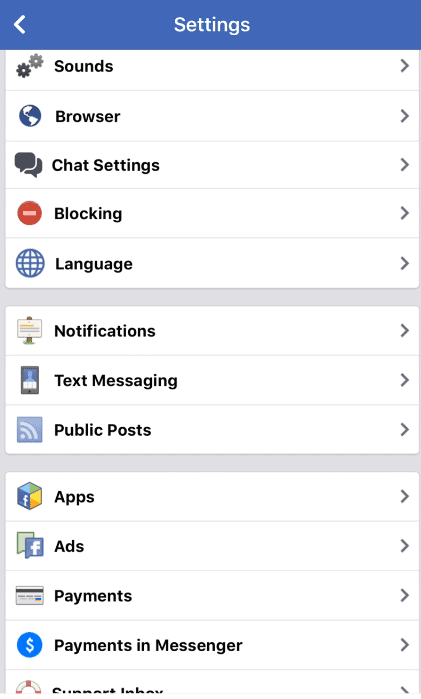 Tap on "Unblock", next to the name of the person that you wish to unblock from Facebook.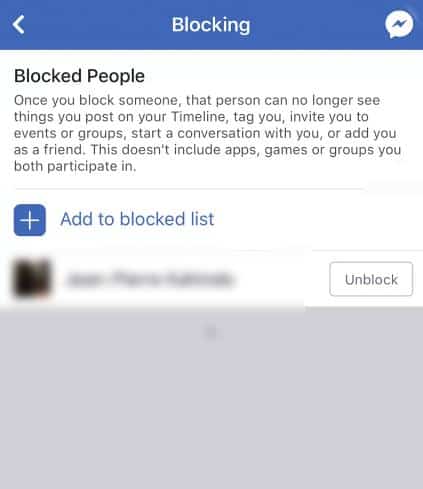 When prompted, tap on "Unblock" again to confirm.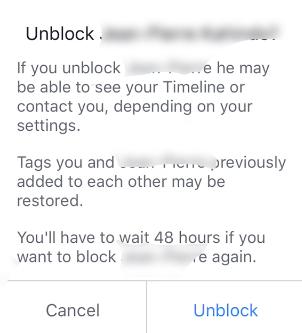 As you unblock someone, that person will be able to see your profile, send messages, invite you for events, and add you as a friend. However, this also depends on your privacy settings. When you block someone on Facebook, they automatically get removed from your friend list. So, once you decide to unblock someone and wish to re-friend them on Facebook, then you have to send a separate friend request to them.
You should also bear in mind that once you unblock someone on Facebook, you cannot block them again for a period of 48 hours.
To block a person on Facebook all you need to do is, go to that persons' profile, click on the three horizontal dots in the right corner of the cover picture. When you get a pop-up, click on Block and Confirm.
If you still have any issues in managing your account then you can visit Facebook's dedicated page for the same- https://www.facebook.com/help/.
Wrapping up:
That is it. We have explained everything that you need to know about unblocking someone on Facebook. Once you know where to find the unblock option, it hardly takes anytime to unblock anyone.