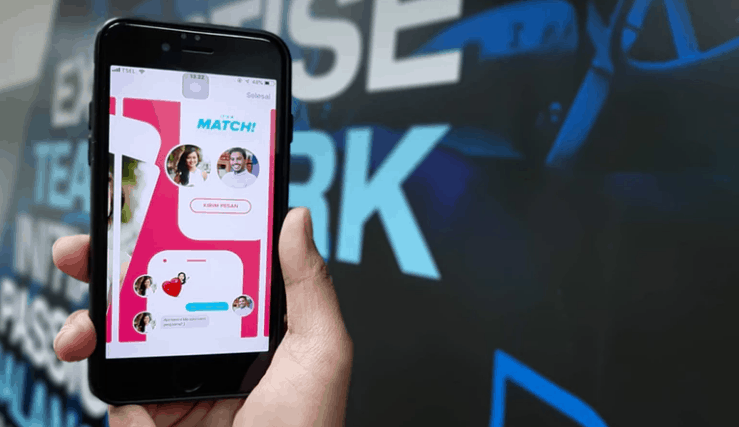 Social media has somehow become the whole foundation of some of the relationships and dating apps especially have become as much a part of modern pursuit as anything else in the day-to-day life of a couple. There are thousands of stories about how people found their love on a dating app. But online dating can quickly become a nightmare when all your privacy is exposed. Tinder itself has a long history of exposing its user's data to third parties.
You are feeling like you have had enough. With all the recent news on Tinder's multiple security breaches, are you left wondering: Should I delete my dating app altogether?
Well, there are several reasons for you to be sceptical when your guards are down while using online dating applications such as Tinder.
Also, if you are someone who has finally decided to put your smartphone away and wants to see what the real-life has in store for you, then maybe it's time to delete Tinder account.
Also check: 3 Free Dating Apps you shouldn't let your teen use!
Here, in this post we have shared everything you need to know about deleting your Tinder account permanently.
How to delete Tinder account permanently 
For collateral reasons, you are allowed to deactivate your Tinder account directly from the application only.
Here is what you need to do to delete your account on Tinder:
Launch the Tinder app in your device.
Now, on the top of the main screen, tap on your "Profile" icon
From your Profile, navigate to the "Settings"
Scroll down to the bottom of the screen and tap on "Delete Account"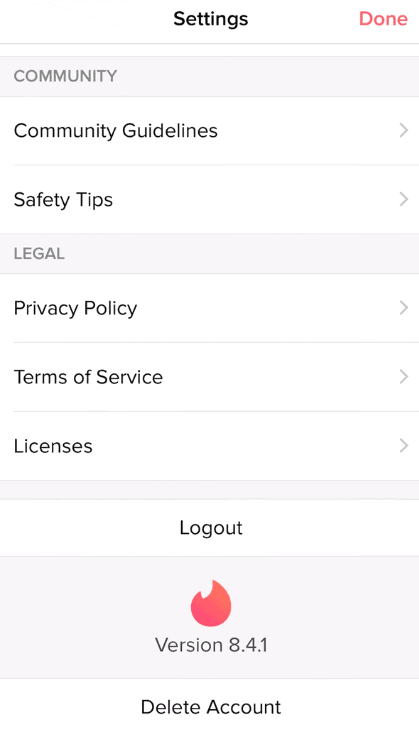 When prompted to confirm whether you want your account deleted or pause it instead. Tap on "Delete my Account"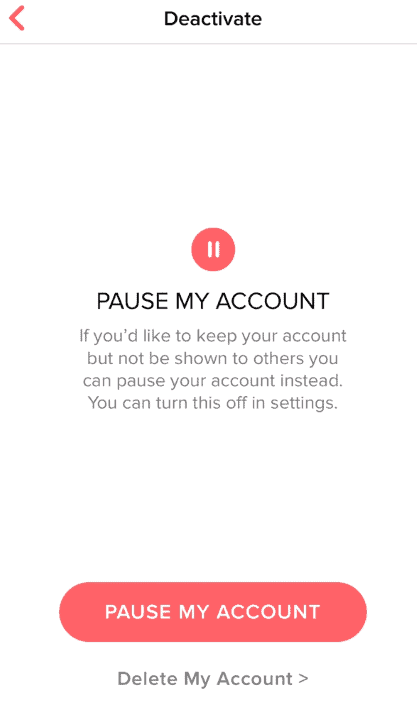 Specify a reason for deleting your account.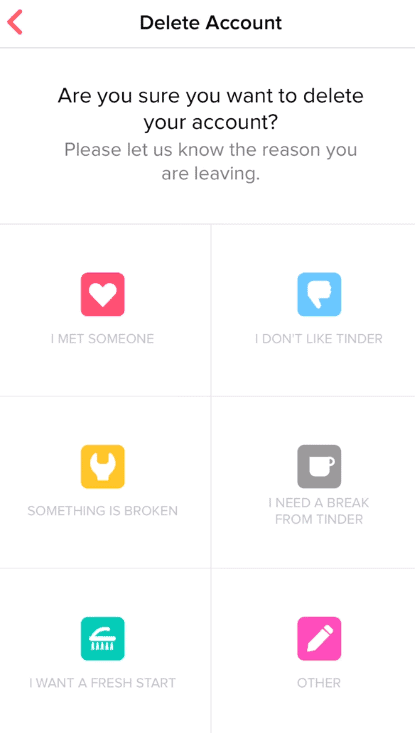 Conform again by tapping on "Delete My Account"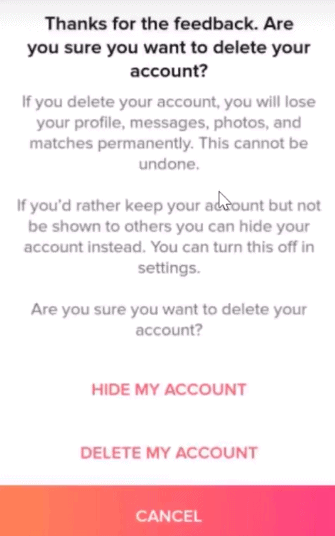 Once done, you will get a pop-up message stating- "Account Deleted."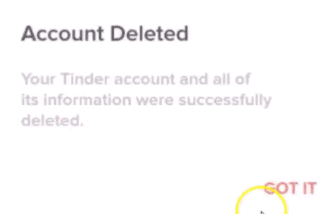 You should bear it in mind that once you delete your Tinder account, you will permanently lose all the messages, matches, and other data in your account. Also, if you want to log in to Tinder again after deleting your account, then Tinder will create a new account for you.
Also, the information that you had entered while registering with Tinder will still be available with the company. They can use the data for advertising and with third parties.
How to hide your Profile on Tinder temporarily
Want to take a break from Tinder instead of getting rid of it completely?
Then yes that is possible too. All you need to do is turn off Discovery so that no one will be able to see you active on the app.
What you need to do is:
Go the Tinder app, and tap on the Profile icon at the top
Then from Settings, go to Discovery tap and turn the toggle off.
Even when you have turned off Discovery, you will still be able to message your previous matches. Also, if you had like any profiles in the past, they can still see your profile. This implies that you can get new matches even with the Discovery feature disabled.
What happens if you just delete the Tinder Application?
By just deleting your Tinder app, you cannot deactivate your account permanently.
What is Tinder's Privacy Policy
This is something that you might not be aware of, but Tinder does collect a lot of your information. While using the app, Tinder collects different types of user information which includes:
Information that you provide to the company (name, email address, telephone number, date of birth, etc.)
Information that Tinder obtains from others (social media, other users, third parties, etc.)
Information that Tinder gets when you are using its services (device information, your location, etc.)
This information is used by Tinder for advertisement and the company has rights to do so. To get a clear picture, you can visit their page- https://www.gotinder.com/privacy
How to get your personal data on Tinder?
Tinder has the rights to retain your personal data for a period of 3 months. This data can be used for advertisement purposes. That is why it is important that you should know what kind of sensitive information the company has collected from you.
If you would like to get a copy of your data on Tinder, then you can visit their dedicated page for the same- https://account.gotinder.com/data. You just have to log in with your account details and enter the email address where you would like to receive the link to download your data.
However, if you have already deleted your account, then this data would not be available for you.
What happens to the Tinder Plus and Tinder Gold Subscriptions once you delete your account?
When you delete your Tinder app or account, it will not cancel your subscriptions.
If you want to cancel your Tinder Plus and Tinder Gold subscriptions, then just head to Google Play Store/App store and unsubscribe. For a refund, you can place a request at https://getsupport.apple.com/ and [email protected] for iOS and Android users respectively.
But, if you have used your credit card to subscribe on Tinder.com or Android, then your subscription will be automatically cancelled, once you delete your account.
Wrapping up:
Even though you may navigate the online dating world effectively to find a good match, but everything cannot be expected to sail how you would have preferred. Tinder has been constantly questioned about the spanning security and privacy concerns. And, if this is something that has been bothering you, then deleting the app was indeed a good step.
We hope you find this guide informative and helpful.