Bought a new smartphone and want to get connected to the internet? This article is about sharing laptop wifi to get internet on smart phone. Don't spend extra bucks for it as you can share your laptop's existing internet connection with your Wi-Fi enabled phone. HTC comes up with built in pass-through option to share PC's internet connection to phone but what about other brands? Usually most of the people activate costly internet packs or buy Wi-Fi modem to enjoy surfing on their smartphones but here is a free tool that allows you to browse the internet even with your normal modem.
There are many ways to share laptop's internet over Wifi, making it laptop wifi hotspot. Here we are showing you how to do it with Virtual router, you can also use connectify software to share wifi from your laptop, it also lets you share your USB dongle.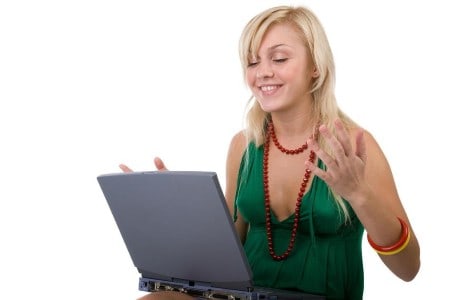 Virtual Router is the most popular tool we are talking over here that can wirelessly share Wifi, LAN, cable modem or dial-up internet connection with any Wifi device. That means not only you can share your internet with your smartphone but share it to any Wi-Fi enabled device that comes in range including to other laptop, tablet or wireless printer too.
Key Features of Virtual Router
Virtual Router uses secured WPA2 wireless encryption
It can be used anywhere including home, office, school, bus terminal or in airport

Virtual Router

is 100% free and open source software without any advertising and it is very lite in size.
How to share laptop internet connection with your smartphone using Virtual Router?
Here is a quick tutor on how to share your laptop's internet connection with your Wi-Fi enabled smartphone-
Download and install Virtual Router in your laptop and restart windows
Turn on your laptop's as well as smartphone's wi-fi
Open virtual router and specify network name (SSID) and password
Add new wi-fi connection in your smartphone with same name and password as of virtual router
Finally click on "Start Virtual Router" button and your laptop becomes Wi-Fi hotspot. Enjoy surfing on your smartphone.
Run a speed test and enjoy surfing the web.
System Requirements for Virtual Router
Virtual Router is compatible only with Windows 7 (not with starter edition) and Windows 8 operating systems and it requires Microsoft .NET Framework 3.5 or higher.