Are you facing problems with Kodi performance and wanted to know how to restart Kodi?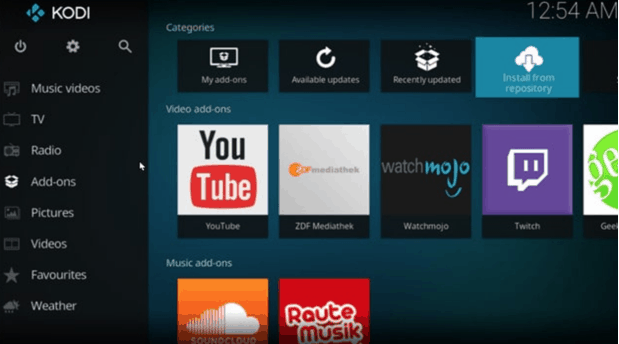 Kodi is undoubtedly one of the best multimedia entertainment centres out there. However, just like any other software, it can develop complications too. Maybe you are stuck with a dated version which doesn't get updated or you might have downloaded too many add-ons. Whatever are the reasons, there is a possibility of a time when you may need to reset Kodi back to the factory settings and clear your system to give it a fresh start.
Even though Kodi is a highly customizable media player, but still it doesn't have a reset or fresh start option. The good news is that there is a painless way to delete everything and reset Kodi to start back at step one. In this simple tutorial, we will show you the step-by-step method to quickly reset Kodi.
How to Reset Kodi with Ares Wizard:
Ares Wizard was once popular to give access to external add-ons for Kodi, but due to certain crackdowns, it had to be shut down. However, the latest version of Ares Wizard which just has the maintenance tools is good enough to keep Kodi clean of all the clutter and to back up the data. Also, by using Ares Wizard to reset Kodi, you can retain some specific data if you want. In order to use this Wizard, you have to first install the Ares repository and the Ares Wizard program which can be done as follows:
To allow Kodi to install content from the third-party sources, you first need to turn on your VPN.
Now, start Kodi and click on "Add-ons" icon on the left hand side of the home screen.
On the top left hand side corner, click on "Settings"
Turn on the "Unknown sources" which appears under Add-ons
When you get a pop-up, click on "Yes"
Go to Kodi home screen and click on "Settings"
Now, go to "File Manager" and then navigate to "Add Source"
Enter- http://ares-repo.eu/ and click "Ok"
Go to the Kodi home screen again and select "Add-ons"
On the top left corner of the page, click on "Package Installer"
Navigate to "Install from Zip File"—"Ares"—"repository.aresproject"— "repository.aresproject.zip"
You will now get a notification saying "Ares Wizard Enabled"
Go to "Install from Repo" and navigate to " Program Addons"—"Ares Wizard"—"Install"
Now go to "My add-ons" and navigate to "Program add-ons"
Select "Ares Wizard" at last
Once you have successfully downloaded and installed Ares Wizard, there are a few more steps which you need to follow to reset Kodi.
Open Ares Wizard add-on and click on "More" tab on the top right hand side of the screen.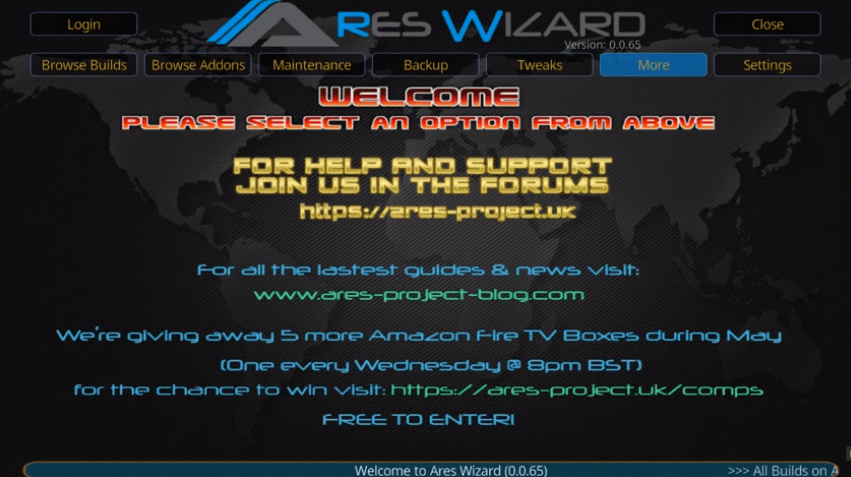 Now, select the option "Erase All Data/Fresh Start" from the list.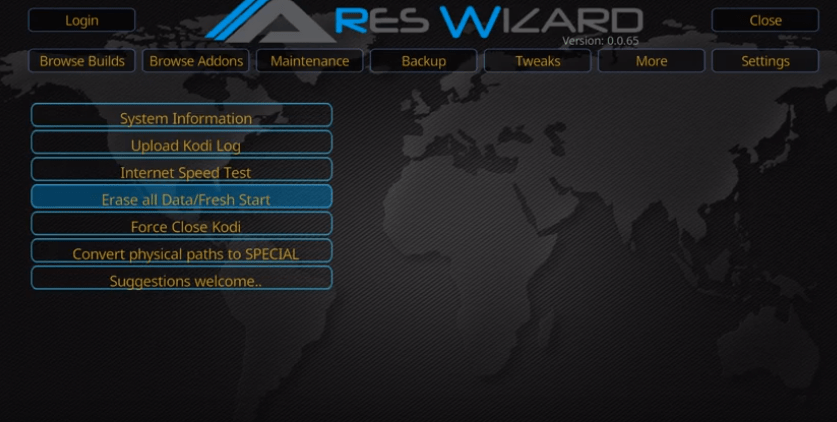 When you get a prompt with "This will erase all add-ons etc from Kodi". Just Click "Yes" and proceed.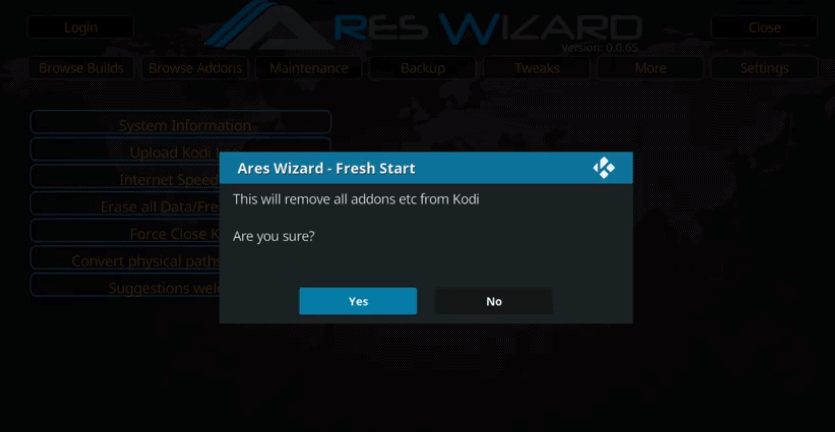 Here, you can select whatever specific data you want to delete. You can select "Keep my favorites" if you don't want all your add-ons to be erased.
Once you have selected the data, click "Proceed"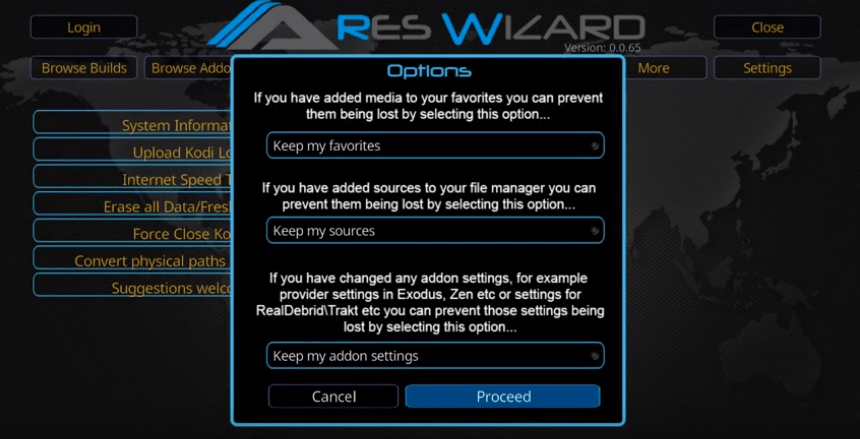 Ares Wizard will not start resetting your Kodi back to the factory settings.
Once done, you will receive a prompt to close Kodi. Click "Ok" to proceed.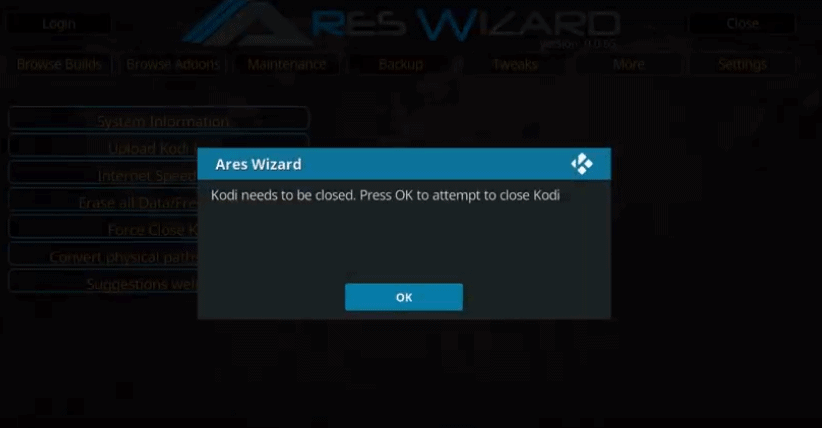 When you restart Kodi, it would have been restored to the factory settings and it would be back to its default theme. Now, you can customize the software however you want to meet your needs. This method can be used to reset Kodi on any device. Hopefully, this tutorial was helpful in showing you how to reset Kodi quickly.
Hope this article is useful in