Formatting an external hard drive is a conventional practice worldwide for some reasons. Both brand new and old drives may need formatting to make them compatible with your device operating system, clean the drive safely, erase the existing partitions, and switch the file system. There are several types of formats for a drive you should consider. You need to pick the best format according to your task for having the maximum performance. In this post, we are going to talk about the hard drive formatting and the handy process to do it. Let's get started.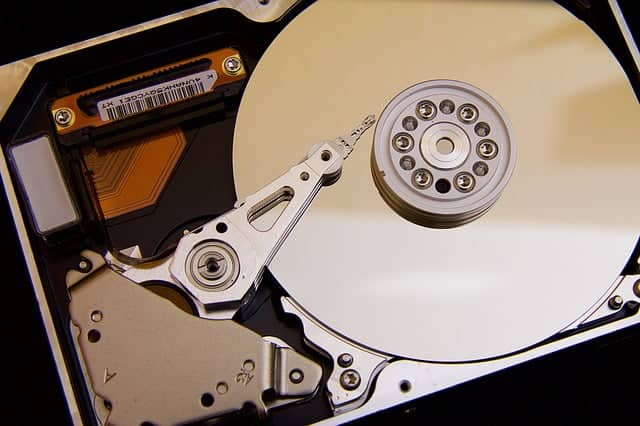 Does hard drive format erase all files permanently?
Companies that provide hard drive recovery in usa are often asked this question. Sometimes, users intentionally or accidentally format their drive and become worried if the files can be recovered anymore. It is crucial to note that formatting a drive does not erase files permanently. An expert can simply access them again after rebuilding the volume. Though it appears like the data in the drive have been erased forever, it does not happen actually. Without erasing the files, formatting removes the address table only, making the file recovery and reading process difficult. But, formatting is more secure than deleting files directly if you want to get rid of unused files. 
Types of hard drive formats
You possibly have formatted an external hard drive before. But, a question regarding the hard drive format should rotate in your mind because there are several format options. Most users are familiar with NTFS and FAT32 while formatting their hard drive. However, a user should have knowledge about the other formats and their advantages. We are going to discuss them.
NTFS
New Technology File System [NTFS] is the most common hard drive format for a Windows user. The format was launched in 1993 and upgraded gradually till now. It has a huge file storing and partition capacity. Besides, it provides a few convenient features to users. NTFS is the default hard drive format for Windows and it works readily on the OS. However, it might have some limitations while using other OS like Mac.
FAT32
File Allocation Table [FAT] is another most used format which is updated from FAT16 to FAT32. FAT is an older hard drive format, but it is consistent with both old and modern operating systems. Since it was invented many years ago, FAT32 has yet some limitations. For instance, it does not allow users to create a file name of more than 8 characters. Besides, a single file can not be larger than 4GB.
HFS+
NTSF is undoubtedly the most eligible format for Windows OS. But, a clear drawback of this format is not to work with other OS decently like Windows. Hierarchical File System [HFS] is the best drive format for Mac users in that case. HFS+ is the upgraded version of HFS that uses Unicode and allows large files and file names. Unfortunately, HFS+ is only designed for Mac computers. Other OS and devices even can't detect a drive that is formatted with HFS+.
exFAT
exFAT is a particular format that consists of both NTFS and FAT32 features. It allows large file sizes like NTFS and has flexibility like FAT32. The best thing is you can use it on both Windows and Mac and transfer files between them without any complication. exFAT supports other OS like Linux as well. However, the format won't work if the drive is older.
APFS
Apple File System [APFS] is only usable on Apple's devices run by macOS High Sierra or later. It is a versatile drive format that is supported by all kinds of flash drives. Besides, it offers excellent and useful features like encryption, space sharing, and more.
Quick format vs. Full format
When it comes to formatting a hard drive, especially on Windows, most users cannot decide the best one to format the drive. Though we generally choose the quick format due to its less time consumption, both have different purposes.
When we pick the quick format, the system won't check any bad sectors on the drive and the processing will be very fast. The drive may seem to be empty after a quick format, but the files still remain there and you can have their access again after rebuilding the volume.
The system checks out if there are any bad sectors on the hard drive during a full format. Though it takes more time than quick format, the drive's files do not get erased permanently and can be reaccessed like quick format.
How to format an external hard drive
Windows and MacOS are two giant operating systems that allow hard drive formatting by default. As we already know the compatible drive formats of both systems, check out the formatting process.
Formatting a drive in Windows OS:
Connect the external drive with the computer and open Windows Explorer.
Right-click on the drive to open a drop-down menu. Select "Format" from the menu.
A pop-up box will appear. You can rename the drive by typing the name on the "Volume label" box.
Select "Quick Format" under the format option and click the "Start" button.
Formatting a drive in MacOs:
Connect the external drive with your Mac desktop and open "Finder".
Click on the "Go" menu to explore the drop-down menu. Select "Utilities" from the menu and open Disk Utility.
Find the external drive from the left sidebar. Select it and click "Erase".
Rename the drive and select the file system from the "Format" drop-down.
Click the "Erase" button so that MacOS can reformat the drive.
Fortunately, both Windows and MacOS provide default drive formatting options that require no additional skill to implement. However, we are mentioning again that you need to understand and consider the best type of format for your hard drive because each of them has both advantages and disadvantages. If you are a Windows user, NTFS is the best format to go. On the other hand, APFS is the ideal format for a full-time Mac desktop user.