Business credit is the ability of your company to obtain borrowed money. This helps you to purchase products and services that you will pay back in the future. Now there are different types of business credit that you can attain for your company. First of all, revolving credit is the type of credit that you can use up to a certain credit limit, which allows you to either pay it in full at the end of the month or carry it, which is called revolving debt.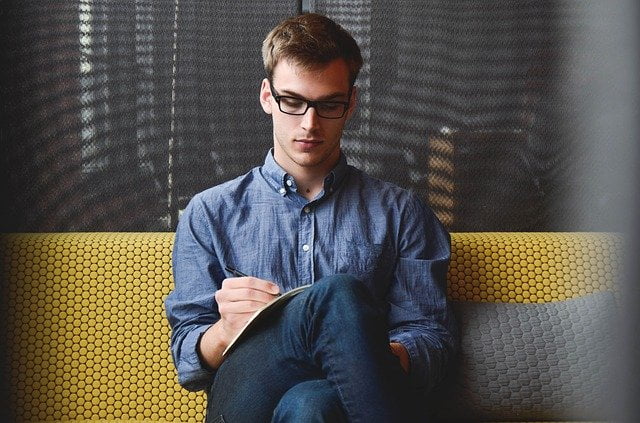 Importance of Business Credit
As we all know, managing money and cash flow is probably the most important thing that separates a successful business from a failed business. Most small businesses fail because of a lack of money, not because of a lousy team or bad technology. More lending institutions are now looking at you to know business credit scores and trying to decide whether they want to extend a lot of credit to you or not.
If you are running a small business and want to expand your business into a high-tech adventure, you need to establish good business practices and a credit score. So that it may cost you less money and less interest to raise capital from different lenders. At the end of the day, it will build your brand as a good business.
How to build business credit step-by-step
If you're interested in building business credit for your company, get this business credit application template. This content will help you more to learn. In this context, you will find a step-by-step way to establish business credit.
Incorporating your business
The very first step is incorporating your business. The process of incorporating allows your company to become its own separate legal entity separate from you as the business owner? Through this, you can truly separate yourself from your business. It doesn't matter your company is a limited liability company or corporation. This particular structure allows your company to be treated as a separate identity or person. This is of course, there are liability protection and tax benefits to incorporating.
Federal tax identification
You will need a federal tax identification number, which is also called EIN. It will be needed when you do your personal tax returns. It's used to create your personal credit file, the same thing as your employer identification number. It's linked to your company, so the employer identification number allows your company to create its own credit file. It's also used when the company does its own tax returns etc. One of the most important things is actually having your company become what's called credit reading. This is laying the actual foundation for building your company's business credit.
Lender compliance
This is where you actually go through lender compliance. It would help if you did all these things to set up your businesses as a real business. There are a lot of details and the necessary things that you need to know about this. Whether it's setting up a dedicated business phone number, setting up your business address, mailing address, and making sure you have a business directory listed from my details like regulatory compliance. Ensure your corporation is active within the state that you have all these other details covered before you actually move on to the next step. Once you have that foundation, you have the company ready to start applying for credit.
Business bank account
The next thing is actually opening up a business bank account. If you don't want to actually start applying for credit, open up your company's business bank account. When you do that, you're going to need your organization's certificate, depending on what structure you chose. This is all the information you have to provide the bank; all that information has to be consistent in exactly the same, even your business description.
Establish a dedicated business address
Establish a dedicated business address and phone number. So you might not think that this is a step that establishes your business credit, but it does because of business directories. Business Bureau and Yelp require an address and phone number in order to sign up from their credit bureaus to pull information from those directories. When they are establishing your credit file, we're going to get into this a bit later. Having a business phone number is actually an example of a trade credit relationship with a vendor. This is one way you can build business credit, but again we'll get into that suffice to say, it's one of the many potential files that you can have that make up a credit report.
Applied for a business D U N S number
The biggest credit bureau is the business credit bureau that is on Bradstreet. They're the most well-known for obtaining a Duns number. This is how you open a file with them to get your unique number from D & B. It takes a little bit longer, about a month to receive your number directly. This is not a requirement unless down the road in the future. You can look to get an SBA loan or a government contract. This is a great example of something that would be good to get done. It's still a good idea like we said it's free. It's easy to get and you might want it in the future. So why not use it to establish your business credit. So at this point, with these prior steps, you actually have a pretty solid foundation for an established business credit score from here. It's all about doing things that are actually going to boost your score.
Conclusion
You know some type of business that needs inventory. They'll give you the product, and you'll pay them, maybe days or weeks. After you receive the items, you need to see if those vendors will report your payments to the business credit bureaus. This is kind of like a little loan and it's treated as such by business credit bureaus.