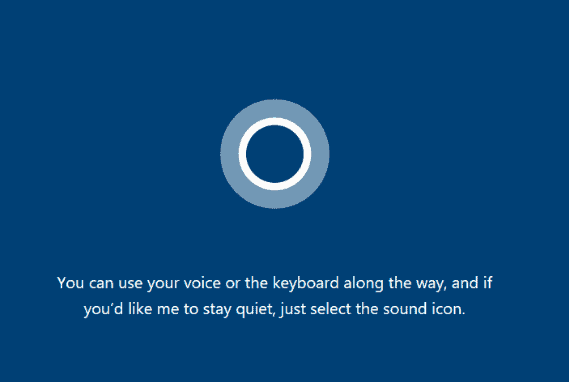 Windows 10 provides various fascinating applications but at times when you are not interested and these applications don't shut down easily, it can become really annoying. Cortana can be one such problem for many.
Cortana is a digital cloud based voice assistant built with the purpose to simplify the process of interacting with the operating system in Windows 10. It can search your PC; send emails, set reminders and display notifications.
It is similar to Alexa for Amazon and Siri for Apple when it comes to functioning. You can perform the basic functions with your voice with the help of Cortana. However, Cortana has become quite restrictive; it now only allows you to use Bing as the search browser. One of the major reasons for people to dislike Cortana is because it consumes a lot of RAM and slacks the system's performance. Also, it can misjudge the commands and collect your private information.
Many of you might not be interested in Cortana's features or simply worried about the privacy. Now, Microsoft doesn't let you shut Cortana. Previously, you could disable Cortana in Windows 10, but unfortunately with the new update, the option has been taken off. The good news is that you still have other ways to shut off Cortana, which we will discuss in this post.
But before disabling Cortana, you should know that you may lose some of the Windows functionality such as reminders, news, etc. In such cases, it is advised you create a Windows Restore Point, here is the process:
Hit the Start Key, and type 'System restore' in the search box.
Click on 'Create a restore point'
A pop-up box will appear, from there select 'Create'
Provide a name and click on 'Create'
Now if that is clear, then let's see how you can disable Cortana in Windows 10 different versions.
How to disable Cortana on Windows 10 Pro
You can disable Cortana in Windows 10 Pro by using Group policy in a couple of minutes. Just follow the following steps:
Click on the Start Key and type 'Group Policy' in the search box
Now, go to 'Edit group policy' and in the left panel, navigate to Computer.
From Computer navigate to 'Configuration', then 'Administrative Templates' and then to 'Windows Components'.
Finally go to 'Search'
Search for 'Allow Cortana' in the right pane.
Right click and select 'Edit'
Click on 'Disabled' on the left and hit 'Ok'
Select 'Apply' and the window will close.
If you want to enable Cortana, just follow the same process.
How to disable Cortana on Windows 10 Home
You don't get Group Policy Editor in Windows 10 Home. The method here is a bit complicated and you need to use registry to make the changes. Follow these steps:
Hit the Start Key, and type 'regedit' in the search box.
After opening regedit, navigate to 'HKEY_LOCAL_MACHINE'—'SOFTWARE'—'Policies'—'Microsoft'—'Windows Search'
In the right pane of regedit, right click on an empty space
Select 'New', then 'Dword(32-bit) Value
Type in 'AllowCortana' and select 'OK'
Double click on 'AllowCortana' and give it a Value of 0.
Restart your computer.
This will disable Cortana, until and unless another Windows update enables it.