It was perhaps inevitable with the onset of new online technologies such as virtual reality and 5G that eventually the online world would begin to merge almost seamlessly with the real outside world.
This is already the case in many business sectors, with entire real-world industries now consumed by the online bubble, evidenced by the fact that most workers can now fulfil their employers' wants and demands from anywhere on the planet, as long as they have a computer and an internet connection to hand.
Sports, however, has always been a realm that takes a little while to catch up to others, with old school mentalities enduring as sporting myths and legends still regularly trump hard facts and statistics.
There are signs though that traditional sports are being guided into the digital age. In this article, we look at how the synergies between online gaming, Esports, and traditional sports are set to solidify in the months ahead.
There is a huge drive to put Esports on a level playing field alongside traditional sports, meaning the two are becoming more closely aligned by the day
Cycling Continues to Ride the Esports and Online Gaming Boom
One traditional sport that has most certainly benefitted from tech and Esports advances of late is road race cycling, with more people than ever ditching their mountain bikes and city bikes for skinny tires and skintight Lycra.
The reasons for this have been two-fold, with cyclists being able to hook their existing bike up to a home trainer as well as having the option of using online virtual forums provided by apps such as Zwift and The SufferFest. These allow people not only to train, but to race and push themselves against other racers from around the world, which sometimes even include pro riders from the UCI Tour itself.
The effect of this is to make the sport resemble others that thrive online by having players face off against each other in huge tournament fields, such as is the case with League of Legends, poker, or chess.
With the sport's popularity only set to grow in 2021, there are other online gaming companies of popular card games like poker who are harnessing the two-wheel trend to push their classic games, allowing players to unleash their inner sprinter and fight for points that can propel them up leaderboards and into the midst of competition prize pools.
As cycling continues to expand both as a traditional sport and as an Esport, do not be surprised to see more online games, such as battle royale shooters or poker, to not only include aspects of cycling in them but also run promotions that cater to riders and their millions of fans around the world.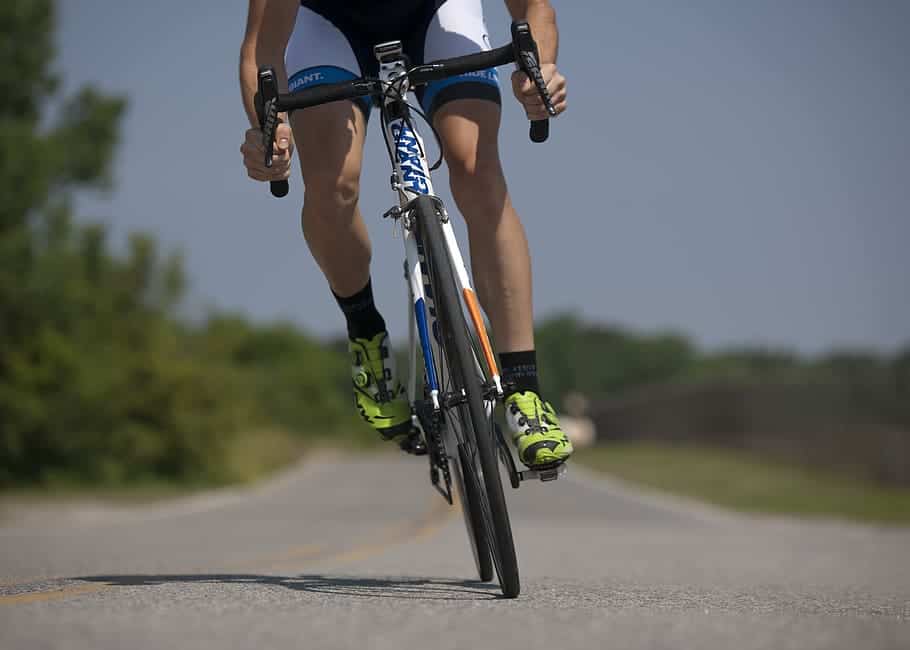 Cycling is just one of the few traditional sports that is making the most of opportunities open to it in the online sphere
Esports Become Integral to Motor Racing
When F1 first conceived its very own Esports Series, there were cries of derision from some team bosses and established drivers, who to a man claimed it was nothing but a fad that would pass with time.
Those same men have been proven categorically wrong, as the F1 Esports Series is now the premier proving ground for new F1 driving talent, with video gaming young guns being fast-tracked into real-life race seats that previously were only available to well-heeled and financially backed budding drivers.
Most major F1 teams now boast their very own Esports outfit and as the games they play continue to improve and mimic real-life conditions, it seems only a matter of time before the next Lewis Hamilton proves himself on virtual tarmac rather than on a real-life track.
Other sports teams have now also followed suit, with Premier League soccer teams and US sports franchises investing heavily in making sure their brands appear prominently in the online gaming and Esports spheres.