You have been using social media to only connect with your followers. You use that following for the promotion of your brand. However, social media can also help you go a step further. It can help you drive and increase your brand's sales.
You must have incorporated proven marketing techniques such as SEO, email marketing, and content marketing. It is time for you to explore social media marketing now to get your sales increased.
There are many ways to do social media marketing, such as making video for sales and uploading it across various social media channels such as Instagram, Facebook, Twitter, etc.
There are some very effective tips and methods that will help you drive your sales and revenues. Some of them generate direct revenue for you, while others help you generate indirect revenue.
Here are some tips for you:
Use Your Followers Preferred Social Media Channels
It is very wise first to find out the social media platforms that your followers use. You would need to use the same platforms that your target customers mostly use for driving your sales.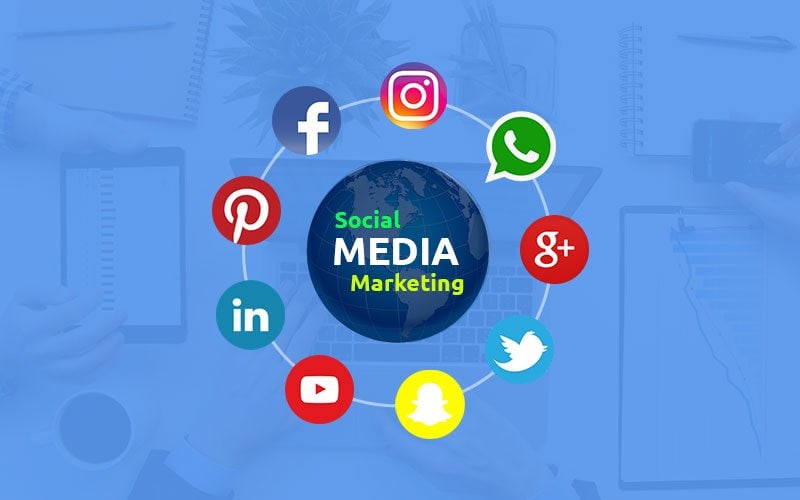 Following every platform is not a good way of utilising your time and resources. That process is too time-consuming. So, a thorough analysis of your target demographic is recommended.
Starting with platforms that have a massive user base is a good starting point. Platforms such as LinkedIn and Facebook have a huge user base. However, platforms such as Instagram and Snapchat are preferred among the millennials.
When you reach the right social media platforms, you have a much better chance of connecting with your target customer base. As a result, upon reaching your target audience, your chances of driving and increasing sales increase.
Focus on Your Customers and Their Specific Needs
People on social media platforms see a plethora of ads. The majority of them are of no use to them. Personalized ads or marketing come into the picture here.
Personalized marketing concentrates on your customers' spending and browsing habits as well as their lifestyle choices. It then presents them with ads and content based on their choices. When customers come across such ads, they are more likely to take a look at them.
They stop to explore the content as it is relevant to them and their needs. When people come across relevant stuff, they are more likely to engage and potentially invest in your brand by buying your products.
Personalized marketing also helps build a rapport with your customers. As they see content based on their needs, they start trusting your brand to provide them the products and services they require.
Include User-Generated Content for Your Benefit
Your customers, before buying products online, refer to the reviews left by other customers. These reviews are important as they give an idea about your brand and how reliable it actually is. These reviews are called user-generated content, abbreviated as UGC.
These reviews help your customers trust you as it might be difficult for them to rely on an unknown brand before investing in your brand's products. When your customers come across experiences of people like them, they get much more comfortable.
You should use these reviews to your advantage. You can make the most out of the content created by other customers to help you drive more sales.
You should encourage your customers to share their photos with your products online. Thus, you can access these UGCs by sharing their photos or posts on your social media account. This not only helps you become a credible brand but also strengthens your loyalty with your existing customer base.
You can also request your customers to review your products on your original site. Then take a screenshot of your reviews or make a video of the reviews using a screen recorder. You can then post the screenshot or the made video on your social media accounts.
Involve Your Audience
It is of the utmost importance that you engage with your customers on social media platforms. You can regularly answer any queries your customers may have. You should reply to your customer's comments and give positive responses to every type of feedback you receive.
You can also organize online activities and events and live Q and A sessions for your customers. Your constant engagement with your target audience helps you become a reliable brand that values its customers' feedback.
Focus More on Educating than Selling
Social media platforms provide you an excellent opportunity to provide informative and compelling content to your target audience. These contents need to be engaging and interesting enough for your customers to tempt them into making the purchases.
Before your customers buy your products, they must know about them. So, the objective of the content is to impart your customers the details. These details will prompt them to give your products a try.
For example, if you are a brand that sells food ingredients and utensils, you can post videos of recipes on your social media platforms. The recipes will be compelling enough for the viewers to try by using the ingredients and utensils you sell.
Facilitate Purchasing on Your Social Media Profiles
These days buyable pins are trending. These pins are attached to your products and add to the aesthetics of your ads. When customers click on these pins, they are presented with selected details about the product.
The pins come with an exciting feature. They allow your customers to proceed with the purchases without having to close the social media platform. They can complete the transaction without switching to another application making the process hassle-free.
Posting Your Content at Appropriate Times
You should be aware of the time of the day when you post your content. It is important and is an effective technique. Working people might use social media after work hours. At the same time, elderly people might use social media during the day.
To figure out when to post during the day, you should maintain a customer profile. Maintaining a customer profile also helps you to facilitate marketing strategies for every type of customer.
In Conclusion
Social media channels are a very helpful platform for you to promote your brand and increase your sales. These tips may seem formidable at first to implement, but at the same time, you must get started with these as they are very effective.
The tips mostly focused on building a trustworthy and reliable relationship with your target audience. The target audience needs to be identified first, and then you should engage with them as much as possible.
You must make the purchase process hassle-free and comfortable for your customer base.