Nowadays, it is hard to picture life without online connectivity. According to the world's leading consumer survey firm Statista, the number of active internet users around the world in October 2020 was 4.66 billion people, which is 59 per cent of the planet's total population.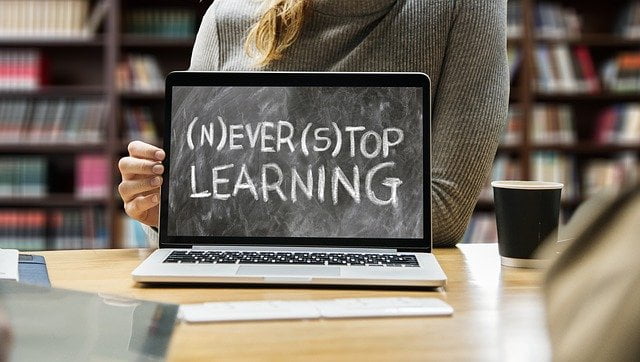 Now exceeding three billion, mobile users account for 91 per cent of all internet users worldwide. Smartphones have emerged as the primary channel for accessing the internet, and an increasing number of people are using mobile devices to make shopping decisions, conduct research, and connect with peers.
In 2020, the use of social media applications was one of the most engaging online activities. As of January 2020, the usage rate of social media was 49%, with more than 3.6 billion people using social media platforms globally. These numbers are expected to rise to 4.41 billion by the end of 2025.
As customers are increasingly becoming proactive in multiple virtual domains, organisations of all shapes and sizes are pouring in a significant amount of money to strengthen their online presence via digital marketing. According to the Statista Research Department, the global digital marketing spend was $325 billion in 2019, and it is projected to reach $389 billion in 2021.
Although the increased spending on online marketing is augmenting the demand for individuals with digital marketing expertise, numerous reports indicate that there is an acute shortage of professionals with necessary skillsets. The talent gap, however, presents an excellent opportunity for people aspiring to pursue a career in this fast-growing field.
To give you a clear idea of the exceptional opportunities that a career in digital marketing provides, the document below highlights the top benefits of attending an online marketing course offered by a well-recognised institution, such as Learning Cloud Australia.
A Wide Variety of Employment Options
Most forward-looking organisations are taking advantage of online marketing to boost their digital footprint, which is broadening the scope of employment in almost all sectors.
Additionally, job profiles in digital marketing are highly diverse, enabling you to select a profile that aligns best with your skillset and inclinations.
Upliftment of Individual Market Value
According to the Marketing Hiring Trends Report, digital marketing remains the most in-demand skillset, with 61 per cent of managers stating that they would employ more online marketers to fill a range of digital marketing roles.
Despite the strong demand for online marketing professionals, there is a huge gap between the demand (59 per cent) and supply (19 per cent) in this rapidly-evolving domain.
For this reason, qualified digital marketers are being perceived as a valuable asset by organisations ready to hire. Individuals with a certification in online marketing will certainly stand out from the crowd and command higher salaries.
A High-End Pay Package
Due to the extreme scarcity of suitable talent, companies are going all out to offer lucrative compensation packages to worthy candidates.
According to the top-rated job search website PayScale, the salary of a digital marketing manager in Australia ranges from AU$54,000 to AU$120,000/year. In the United Kingdom, a digital marketing manager earns between £22,000 and £51,000/year, while in the United States, the salary varies between $42,000 and $103,000/year.
Greater Work Flexibility
Another advantage that online marketers enjoy is flexible working hours.
Since the concept of digital marketing pivots around the Internet, geographical boundaries or physical locations do not matter much.
Online marketing specialists can be in any part of the world and still perform their tasks efficiently if they have a stable internet connection.
Kickstart Your Career Instantly
A certification in online marketing can help you develop the confidence you need to build a lucrative career in digital marketing or can even help you build a foundation on which to start your own digital marketing agency.
Alternatively, you can work as a freelancer and be your own boss. Whether it's content creation, search engine optimisation, copywriting, or digital advertising, web portals, such as https://www.freelancer.com, collate various job postings for different digital marketing roles.
You can improve digital marketing skills through online courses.
Certifications Are Becoming the Gold Standard
These days, top companies are placing less emphasis on college degrees and instead are preferring industry-recognised certifications, such as those offered by world-class institutes like Learning Cloud that provide students with a superior learning experience. All course materials incorporate engaging, rich multimedia content that students can access securely from anywhere, at any time, on any device. This makes learning time-saving and cost-effective.