Websites are now arguably the most important asset a business can have. With more and more people able to use the Internet and people attempting to log on wherever they are in the world – at home, at work, in the city centre shopping or as a passenger in the car on a long road trip – it's crucial that people can find your site and that they like the all-round look and feel of it.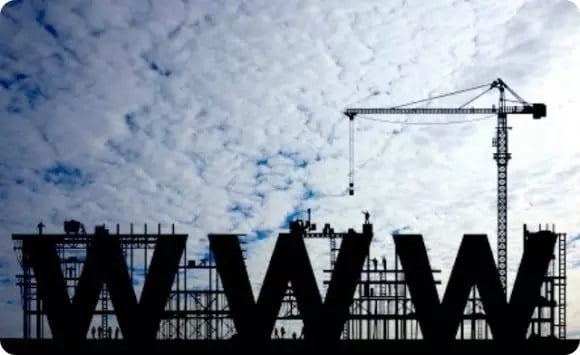 That doesn't mean that they just like the high resolution images you've used on the homepage or that they like the font you've chosen for the logo, it means that they can quickly and easily find the information they're looking for, use it, and move on and in the case of a retailer that can make the difference between a sale and someone who decides to look elsewhere. A sharp, clean website can make all the difference and having your own web development team or knowledge could make all the difference.
When starting out with a website it's like an artist with a completely blank canvas, it's a case of "where do I start?" Before long you're flowing with widgets, images, content and category pages and without knowing it there's a lot of clutter – and why would you know it, because to you it's all essential information about your company and what you do.
Target Audience
The first thing you need to consider before you do any kind of web development, design or content creation; is your target audience. They are the people who are going to be visiting your site to buy something, to learn about something or to ask something and you need to make sure that those people are treated exactly how they should be. Do your research into your own audience in terms of gender, age and sales patterns (for example) and this way you can tailor your site accordingly, using a more relaxed tone if they're younger or a more professional tone if your audience is likely to be people wanting to buy a service from you, such as, (while we're talking about it), a web development or design package. You would need to talk to them as if they already had some idea about what they wanted, and just needed you to give them the information they need to make a decision to go with a highly professional company.
Content
You should then think about the content on your site. Is it going to be mainly text or image based, for example? The best way to sell a product is to provide an image, but a site full of pictures can either look like a quality website, Pinterest or a child's picture book to some people. The actual text you use should be tailored to your audience, as discussed, and used to support these images – especially if you're working in ecommerce, where it would also need to be optimised for search engines with the right keywords to make online searches simpler and direct more traffic (potential customers) towards your site over your competitors.
Structure
It's also important that the structure of the site is well planned. There is no point starting with no plan whatsoever or a gung-ho attitude because the site will look as though it's all over the place. If you're website is for a business, and you don't know how to do it yourself, it really makes sense to employ a development agency to build it for you. Many will work with you every step of the way, something people are unaware of or skeptical of, and will ensure that the messages you're trying to get across, and the brand image you're trying to portray, are communicated to all visitors and that the site is working beautifully.
Accesibility
In the modern era it's also becoming increasingly important that your site is built to work across multiple devices. The 'old' way of just accessing a website through a desktop PC are still around, to an extent, but more users than ever are now logging on via smartphones, laptops and tablet computers and it's vital that the site is as easy to use on the smallest device as it does on the largest to ensure that visitors get a positive experience no matter where they come from to make sure that they find what they're looking for, and come back again in the future.