The annual Google I/O event is one of the most anticipated technology events for tech enthusiasts. This was  yet again  an exciting one. The company introduced exiting projects like Project brillo, Android M, Jump, Photos, Android Pay and Cardboard 2.0.
Google's amazing low-cost Virtual reality Cardboard kit released in 2014 for Android can now be used for iPhone and supports devices with screen size up to 6 inches.
During the I/O at San Francisco, Clay Bovor, Product manager for Cardboard, released a new Cardboard app for iOS which supports devices from  iPhone 5, 5S, 5c, iPhone 6 and 6 Plus.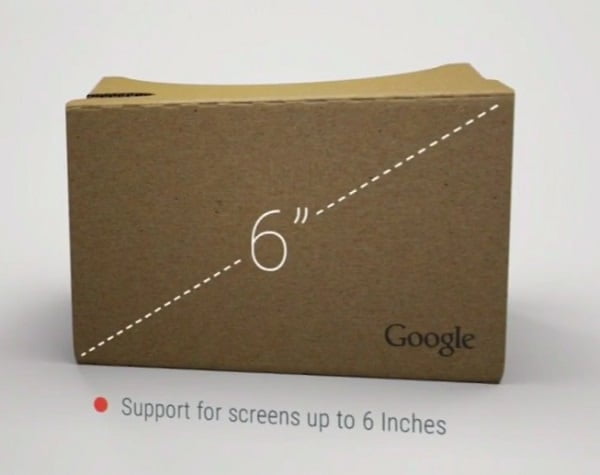 Cardboard 2.0 gets several improvements including 3 step assembly, a larger lens, support for larger screens upto 6 inches and a new button that works with all devices, unlike the earlier version with a metal washer. The new Cardboard SDK will work with both Android and iOS devices to turn the devices into a Cardboard viewer to have a 3D virtual reality experience as you move your head.
The new Cardboard viewer fits 6" phones, assembles in 3 steps & supports iOS as well as Android #io15 pic.twitter.com/h06Ro35E0C

— Google (@Google) May 28, 2015
Cardboard Virtual Reality app for iOS includes few VR experiences to begin with:
Explorer: explore exciting environments
Exhibit:view 3D objects from a museum collection
Urban Hike: take a hike through iconic cities around the world
Kaleidoscope: enjoy a fun stereoscopic take on the old classic
Google also introduced Jump, ecosystem for 360 degree Virtual reality video making. Jump is a Camera rig with 16 cameras in circular array arranged to work with Jump assembler.
Jump software module automatically assembles and processes the video footage from 16 cameras.
GoPro also unveiled  a new camera array that works with Jump ecosystem to shoot 360 degree footage for Google Cardboard and also YouTube, since it now supports VR content.

Bavor also announced that Google has shipped over 1 million units of the earlier version of the Cardboard.
By pricing it at an affordable $20, the company is aiming at a larger mainstream audience to spread its technology reach. Cardboard with compliment startups like Vrideo, with VR only content. And Juant is another  company producing Live action VR movies.
Hope, by the next I/O, we could see the VR kits gain more popularity amount the growing markets due to its cheap pricing.