FocoDesign is the best aesthetic photo and video editing app of 2020 with over 4,000 templates. If you are a big-time Instagram user, then this is a must-have tool for you.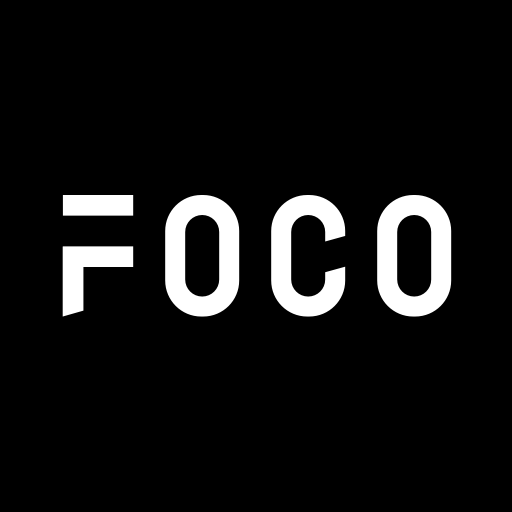 With an estimation of 125.5 million users of Instagram by 2023, the probability of you being an Instagram user is much likely possible, and that's why I recommend this tool to you. The market is now witnessing a vogue of exclusively edited and alluring photos and videos, all the magic sprinkled by editors like Canva, VSCO, Later, etc.
 FocoDesign is the current best-rated editor with over 4000+ templates and tools that will ease you make exuberant stories that speak. Creating amazing Instagram photos, stories, covers, and even logos is just plain sailing, even for the first-time user, leave alone a FocoDesign expert.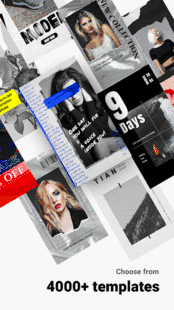 So, let us find out the features that cook up this profuse tool stand, so vivid in the race of excellence.
Features of FocoDesign
1. Templates & Assorted Highlights
With the vivacious range of preloaded photo and video templates, FocoDesign gets all your stories covered pretty well. You get to pick from 2000+ Insta stories composing you vaunt with over 100 unique themes. 
With FocoDesign you can create magic with your photos and videos at your fingertips!
The colossal Highlight cover maker with sundry highlight covers over 2000+, assists you to beautify your Instagram profile. You can go ahead and edit the whole set at one time!
It is highly customizable with an array of fonts, backgrounds, and editing options.
The augmented features of adopting suitable filters, trending stickers, and creative frames make the application even more versatile.
2. Photos and Video Editing App:
We can split this into three Photo Editor, Collage Maker, and Video Editor.
2.1 Photo Editor:
Like any other photo editor, you can very well crop and resize your photos.
You can apply story filters and overlays.
Brand your images with labels & watermarks.
Features magic remover that removes background in just a click.
2.2 Collage Maker:
Exquisitely merge any number of photos and videos into one with styles that vary from templated collages to freestyle collages.
2.3 Video Editor
Edit, resize, or trim your video clips with professional editing tools.
 Adorn your videos with any music or furbish your voice to the video.
 Featured with impressive presets and effects. 
3. FocoDesign For online Seller:
Marketing thoughts on your mind then you can absolutely pro with FocoDesign!
With ready templates housing almost every segment, you can always create Instagram stories and highlight cover for the products that you want to market on Amazon, Wish, Shopify, etc.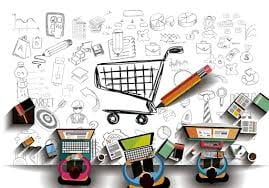 This is the most fascinating feature of FocoDesign and can gravitate to a bigger audience, these days.
4. Best editing App for Instagram Influencers:
Eye-Catching and spectacular stories that get noticed make an Instagram profile distinct and influential. So, if Instagram is a cup of tea for you then you must try FocoDesign and create attractive stories that speak to your followers. 
After all, Instagram is an abode of pictures and videos that make you socially reachable and prominent. FocoDesign is the best professional tool that will make your products and services stand out most graciously. You can adopt FocoDesign as a story editor, collage maker, or highlight maker on Instagram and benefit from its sweeping features.
5. Beautiful stories for events and festivals:
Breathtaking photos and enchanting videos bring life to occasions. Who doesn't love stories that touch lives and beautify the globe? You can treasure every moment and every occasion like the most cherished one with the vivacious assortment of templates and themes. 
Give that spellbinding story to your profile that will make people turn tail a million times.
Pros of FocoDesign:
A platform so effervescent has innumerable salient features as discussed above. One of the most 5 stars rated and highly reviewed editor applications, FocoDesign has grabbed popularity as the best photo editor, collage maker, and video editor. It is the most in-demand application and has ratified several Instagram users. Many Instagram influencers have reviewed FocoDesign as one of the most effective editing apps in cultivating eminent images on Instagram.
Cons of FocoDesign:
Being the most widely used platform, this application has been reported with some faults as well.
Some users have complained of getting white/black blank screens.
FocoDesign is accused by some users for not loading issues or not working properly.
Certain Login and account related issues have also been prompted lately.
Few users have raised issues related to installation or updating the application.
Well, the FocoDesign team is constantly updating its editing app optimizing it to the best, every time, and is accommodating solutions to all such feedbacks, which is inducing more perfection and surging progression.
Conclusion:
Overall, FocoDesign is one of the most promising photo editors, bridging your stories to Instagram followers in the most affable style. So, create your line of stories and photos with FocoDesign today and forge a social presence!