Have you visited a website with attractive theme and wanted to install the same template in your website? Searching through the page source to detect installed WordPress theme in a CMS driven website? Here is a right way to know the installed theme of desired wordpress website.
Usually web developers or coders go through the source code and try to search for any scripts and style sheets that might be associated with themes or plugins but practically this is not a good practice and also consume your valuable time. Then how to detect the installed WordPress Theme and Plugins? Don't worry whatwpthemeisthat.com will help you to know the theme and plugins used by a wordpress website.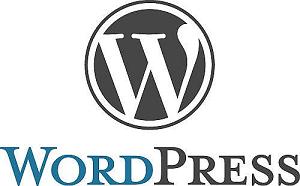 Also read:
whatwpthemeisthat.com is a free online tool developed by ultimate marketing strategies that let you know the installed theme and plugins on a specified wordpress driven website. Not only the theme name but here you will also come to know about the description, version, author and also the screenshot of the theme installed. Not only the theme but whatwpthemeisthat also lists out the installed plugins. This makes you easily understand the entire framework of the WP website, you can use the same plugins on your website to make it more user friendly.
How to detect installed WordPress theme and plugins using whatwpthemeisthat online tool?
To know the installed wordpress theme and plugins using whatwpthemeisthat is easy, just go through the steps below-
Navigate your browser to www.whatwpthemeisthat.com
Specify the desired WP site name in the box and press "Check site" button
Once you hit the "Check site" button you will get two panels, in the first box you will get theme details and installed plugins in the second box.
Whatwpthemeisthat will not detect the WP themes that are hidden by their website owners due to security reasons.
So what are you waiting for? Hunt for the unknown attractive wordpress theme at www.whatwpthemeisthat.com