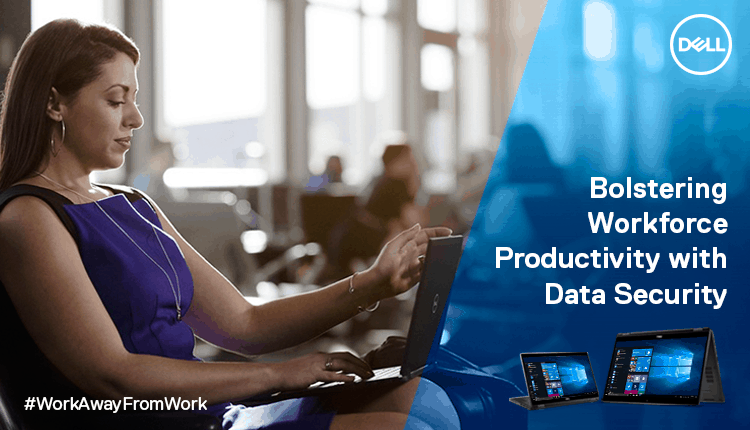 As IT organizations today are looking into capitalizing on a growing mobile workforce, there is a visible shift in the technology landscape. Today, the dynamics of post-industrialization workplace of 9 to 5 office work is seen to be changing. By the year 2022, mobile workforce is expected to reach 42.5% of the global total. For organizations that are expecting to stay ahead of their competitors, it is imperative for them to adopt to the ways their employees work. At present, many IT organizations are already expanding their workforce beyond the confines of the office, as the new-age employees are looking for mobility in work. Employees are now working remotely, from the road, at customer's sites, from home and more. This rising mobile workforce, further, increases the need for security solutions that would defend the most important asset of an organization – Data. With data being the lifeblood of every business, it is important for organizations to prioritize data security. Organizations need to foster an ecosystem where employees are able to perform efficiently from anywhere and are also able to keep the sensitive data protected. Cybersecurity Ventures stated that cybercrime damages will cost the world $6 trillion annually by 2021. For CISOs and CIOs, cybersecurity or data security is a concern that's intertwined into every task, every day.
Data breach is the most daunting challenge for any organization. This challenge becomes more plausible in an organization with mobile workforce. Furthermore, with the growing threat to corporate data, many CISOs, CIOs and IT decision makers, leading a mobile workforce, are now stressing upon elevating their organization's data security while expanding their responsibilities and roles.
Making the mobile workforce aware of data threats is pivotal

The present-day workforce is availing flexible work policies and is working from anywhere, anytime. Studies reveal that 35% of employees spend an average of two hours each week working in public places and 87% of senior managers upload business information on personal email or cloud accounts. Thus, organizations need to ensure that their employees do not overlook security practices, while sharing sensitive information. An efficient mobile workforce security strategy requires insightful planning. This is where moving the data from devices to the cloud poses as one of the most practical ways to protect data. This enables organizations to secure one location rather than multiple.
Leaders' role in data protection for a mobile workforce

In the CIO Survey-2018, where around 4000 global IT leaders were interviewed in the first quarter of the year, it has been found that 49% of organizations consider data security as the top priority. Though there are several possible data security challenges that an organization with mobile workforce may face, with proper planning, strategy, control, and with scalable cloud-based security technologies, the risks can be minimised exponentially.
At present, CISOs and CIOs are working closely with their employees in order to advocate and enhance data security in their organizations. Their roles are now surpassing beyond management of processes and systems. They need to ensure effective operations through protected data. It is critical for them to realize the complexities and specifics of their IT infrastructure along with the mobile workforce. They need to emphasize upon understanding the key vulnerabilities, spread awareness amongst the team and also maintain an effective communication with the workforce. Therefore, to instigate an efficient data security strategy, it is essential for the CISOs and CIOs to foster an organizational culture of security.
Dell Data Security ensures safe productivity for mobile workforce

Dell Data Security empowers the mobile workforce, while helping them protect their data through innovative solutions. Dell Data Security solutions provides organizations with tools, enabling them to secure their data.

Dell Data Security solutions includes Dell Data Guardian to protect, control and monitor data wherever it goes; Threat Defense, an advanced threat prevention with anti-malware solutions, which can detect and respond to breaches faster and Dell Encryption Enterprise for configuring, controlling and supporting all devices and safeguarding data at all layers. Along with integrating these inventive solutions, organizations can also have access to in-market support from Dell's security professionals.

Dell empowers organizations to create an environment where employees can perform efficiently and are also able to keep data protected. Businesses and employees can now be productive from anywhere and have the best of both worlds with Dell Data Security. Dell realized that security and end user productivity must work hand in hand.

Dell is taking data security a step ahead, in its ongoing social media campaign- #WorkAwayFromWork by engaging with the social media audience and asking them to share their picture while working away from their office, thereby emphasizing on the need for data security with workforce mobility.