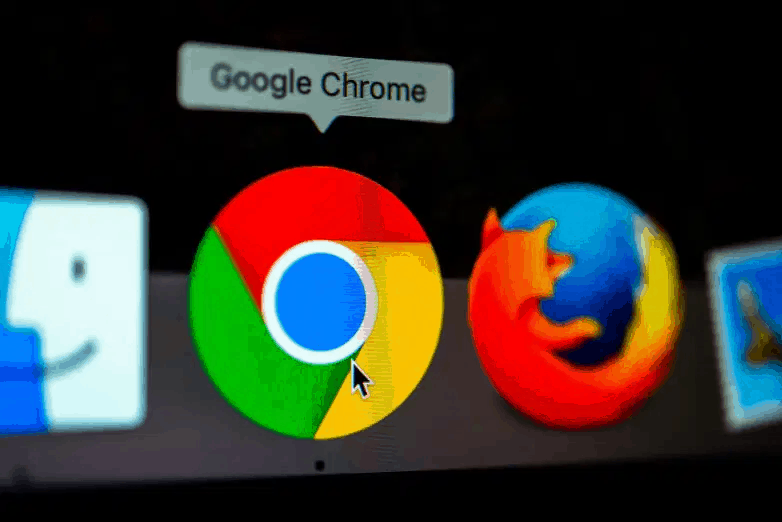 The problems of chrome keeps closing or chrome keeps freezing are very annoying and in this article, you will find some amazing solutions! Google chrome is used widely across the world because of many reasons and it provides a great experience. It can be really annoying if chrome crashes when you have unfinished work in multiple tabs, Don't worry, just follow our detailed guide on how to restore closed chrome tabs and sessions
But, everybody who uses Google Chrome has faced some or the other issue or error while scrolling through the internet. One of these issues is the problem of google chrome keeps not responding and you may wonder how do I stop chrome from freezing or how do I stop Chrome from auto-closing.
Well, you are in the right place and all your questions will be answered here!
Why Does My Chrome Keep Crashing?
After refreshing all the web pages, closing Chrome, and restarting it again, rebooting your PC, you still wonder why does my google chrome keep not responding and couldn't find any reason for it. 
There could be various reasons for this, like – not proper internet connection, chrome running in the background, hardware acceleration issue, unwanted chrome extensions, and many other reasons. Hence, we have provided you with troubleshooting solutions that will help you on how do I stop chrome from freezing. This will help you have a smooth experience while surfing the internet.
How Do I Stop Chrome from Auto Closing?
You may want to use some different browsers because of this annoying problem. But before taking any grave step like that, use the below-given solutions to stop chrome freezing windows 10
Method 1 – Check Internet Connection to Solve Chrome Keeps Closing Error
If your Google chrome keeps freezing then before proceeding to the troubleshooting solutions, you need to check if the internet connection is proper or not. For any browser to run smoothly, the first requirement is a stable internet connection. Use the steps given below to check:
Step 1 – In the start menu, open the search bar and type "Network status".
Step 2 – Open the result that appeared first and click on the option for "Network status system settings".
Step 3 – Now, on this screen, you have to ensure that you get the message "You're connected to the Internet".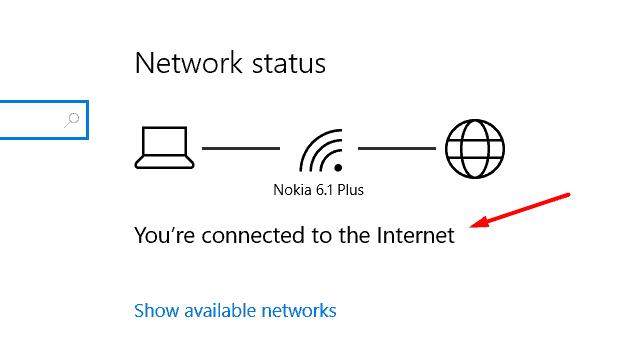 If you are getting this message that means your internet connection is stable and the problem of chrome freezing is because of some other issue. and if you find your internet connection slow /unstable, fix it first. You may now proceed for the further troubleshooting solutions that will help you with google chrome keeps not responding problem.
Method 2 – Check Task Manager to Fix Chrome Keeps Freezing Issue
Another reason for google chrome keeps freezing error can be its closing problem. It may still be running in the background because sometimes, it doesn't get closed properly.
The steps to check the same is given as follows:
Step 1 – Press 'Ctrl' + 'Alt' + 'Del" keys together to open the task manager.
Step 2 – The task manager shows all the apps and processes that are taking up the resources. So, if you see Google Chrome running in this several times, you have to close it.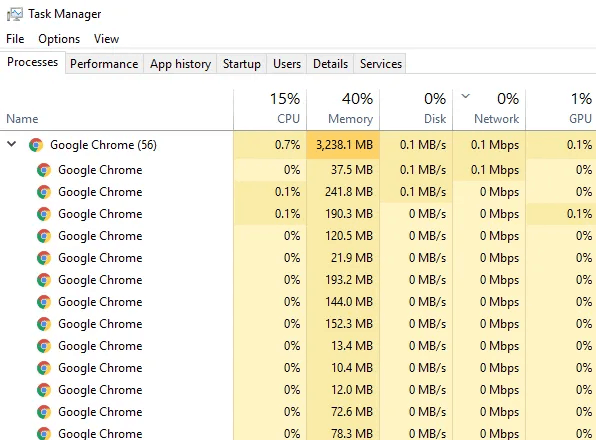 Step 3 – Right-click on the processes that show Google Chrome and select "Stop". This will close all the windows and background processes by Google Chrome.
Now, check if chrome keeps closing the problem is happening or not. After this solution, most users say that Google Chrome starts running smoothly.
Method 3 – Disable Hardware Acceleration To Solve Google Chrome Keeps Not Responding
Hardware Acceleration is a feature that sometimes, boosts up the speed of Chrome and provides a great experience. But if Google Chrome keeps not responding then it can be because of this feature only. To disable hardware acceleration, you have to follow the below-given steps:
Step 1 – Click on the Menu icon of Google Chrome at the top-right corner and select "Settings".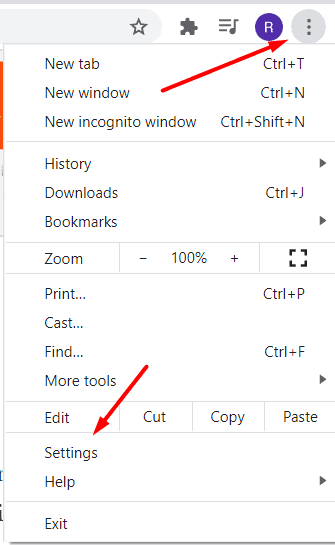 Step 2 – Scroll down to the bottom till you find the option for "Advanced" settings.

Step 3 – Now, move to the "System" section and you will find a toggle switch for "Use hardware acceleration when available".

Step 4 – It is by default switched ON. To disable it, you have to toggle the switch back to OFF and in this way, the hardware acceleration will be disabled.
If this solution didn't work for you and you are still wondering why does my web browser keep closing then don't panic, we have got you covered with some more simple methods!
Method 4 – Disable Extensions To Fix "Google Chrome Keeps Freezing"
There are times when you download some extensions that are unwanted and are not of any use. These extensions may cause the problem of "chrome keeps closing". So, you either need to remove or disable them.
Step 1 – Select the menu from the top-right corner of Google Chrome and then select "More tools".
Step 2 – Now, click on the "Extensions" option.

Step 3 – A screen will appear that will show you all the extensions that you have downloaded. There are options for removing and disabling both.
Step 4 – If you don't require the extension at all then you may "Remove" it. But, if you find any extension useful, you may 'Disable" it for some time using the Toggle button.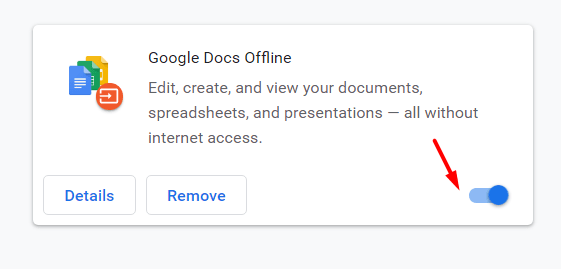 Method 5 – Reset And Clean Up
Sometimes, due to some Malware, this issue happens and we keep on thinking that "why does my chrome keep crashing". To solve it, we should clean and reset our Google Chrome.
Step 1 – Go to the Settings >> Advanced.
Step 2 – Now, as shown in the image, click on "Reset and clean up".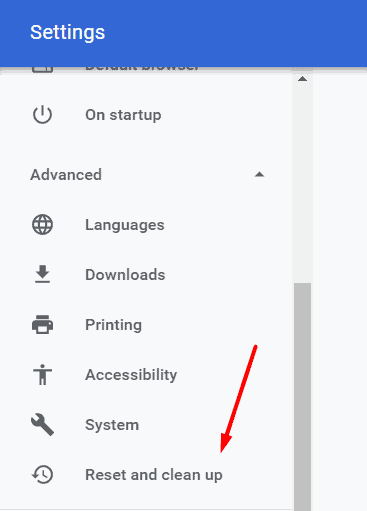 Step 3 – A message will pop up and you have to click on "Find" harmful software to scan malware or harmful software present on your computer.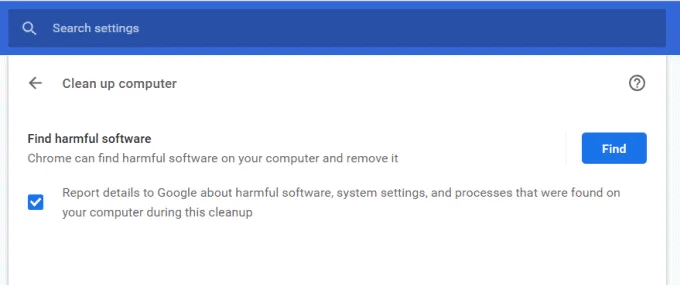 By using this method, all the harmful software, system settings, and processes will be cleared from your PC. More methods to fix "how do I stop chrome from freezing" are given below.
Method 6 – Clear the cache, browsing history and cookies
If you don't clean the browser's history and cache files regularly then it may be the reason because of which chrome keeps closing again and again. Follow the steps:
Step 1 – Click on Settings and go to the advanced option.
Step 2 – You will see a separate section of "privacy and security".
Step 3 – Click on the first option that shows "clear browsing data".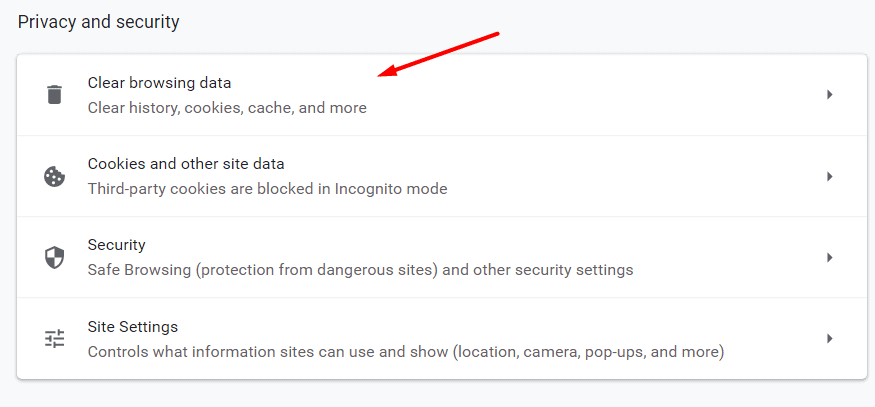 Step 4 – Ensure that the tick mark is present on "cookies and cached images and files". Click on the "clear data" option.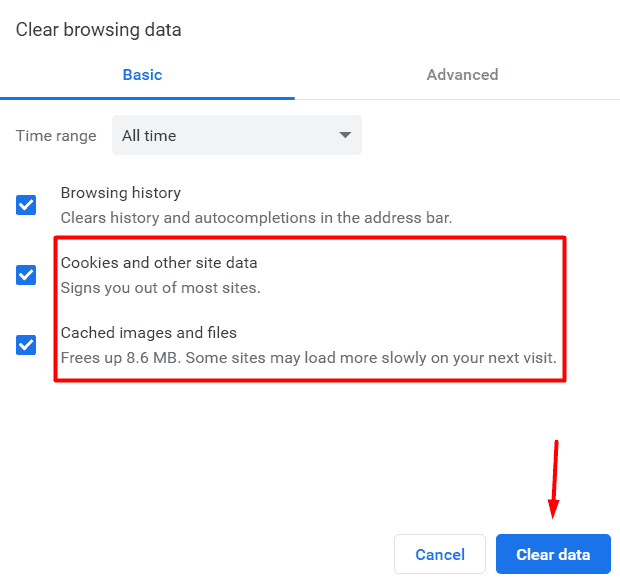 In this way, all your cookies, cached data, history will be cleared. Now, check if chrome freezing has been resolved or not. Ouch! Did you delete all of your history without bookmarking some important sites? Don't worry, we have written a detailed guide about how to restore deleted chrome history.
Method 7 – Why Does Google Keep Crashing – Update Google Chrome to Fix!
Sometimes, Google chrome introduces new updates to fix the bugs that were found in the previous ones. If you are still using an old version, the following steps will help you in updating it:
Step 1 – Click on Settings in Google Chrome and then select "Help".

Step 2 – Click on About Google Chrome to see which version of chrome you are using.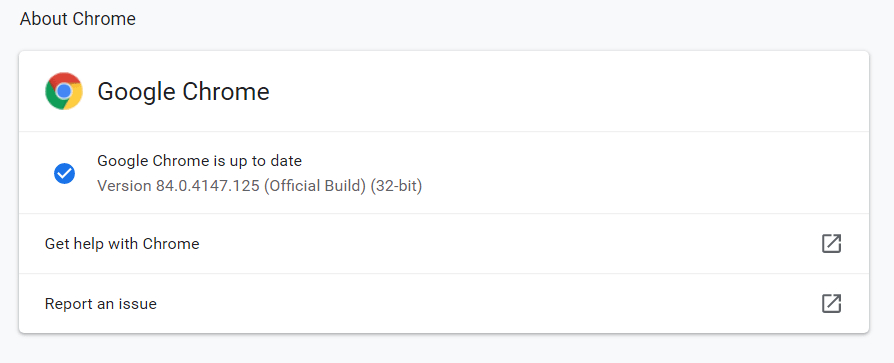 Step 3 – If the browser is up to date, it will show you the message "Google Chrome is up to date". If not, an option will be given to updating it.
After updating Google Chrome, you will not face any problem with chrome freezing.
Conclusion
All the provided solutions will help you in fixing chrome freezing problems. Use these amazing solutions and you won't need to uninstall Chrome and use a different browser. You can have a great surfing experience on Google Chrome itself. Enjoy!