I assume you are a student, yes you! I am a student too and I bet a lot of us share the same hectic educational vibes but guess what? Life can't be too bad and technology has a way to make it easy for us. So first things first, I am going to give you the best extensions that will honestly simplify internet surfing for you. These chrome extensions are available for all Google Chrome users. I absolutely love the chrome browser. Such a user-friendly interface, uncountable extensions and never to forget the organized display.
Chrome Extensions – What Are They?
Chrome extensions can be best defined as a program which can be added to the Chome browser to enhance and fastened your browsing experience. The functionality of your browser gets better along with an extension since it sets your customized values into it. Let's get started with our list for the best extensions that you could search for right now at this very moment!
Defined best as a lightweight extension that lets you save a number of questions with provided answers. The magic is when you can study while you are shopping, checking recipes or doing whatever you do most of the time on the internet. Memorize! pops up your pre-saved questions on the screen and all you have got to do is answer. You have the authority to save your questions, answers and choose the interval timing between the query popping sessions. It gets trickier when the questions get shuffled. The pop up stops until you answer each single question correctly or when you manually stop it. How cool is that?
Let us admit that everybody requires a dictionary. Yes, even someone with a Ph.D. in literature would need a dictionary. We can't know all the words in the dictionary now, can we? So, as a student, you must have this chrome extension. It allows you to double-click on any word and represents the meaning of it. Also, this is not just applicable to words but also for phrases. In case you are having difficulty with a foreign word, the Google dictionary will help you convert that too. It identifies multiple international languages such as Japanese, Korean, Hindi, Dutch and the list is long. The extension saves the words and phrases you have previously looked up to.
Do you have a "Repetitive Writer Syndrome? What? Haven't heard of this problem? Never mind, just read it as the repetition habit that you have. You might even run out of synonyms oftentimes. And adjectives keep on recurring. If this is the case then we are sure you understood what the syndrome is about! To your rescue comes your guardian angel to save you from nightmares – The Thesaurus chrome extension. It helps you with synonyms, antonyms, other words and much more for your chosen words. And it's your very own encyclopedia of words in the world. You need to select the typed word and you are provided with so many synonyms to choose from. This does not add any pop-ups, advertisements or garbage to your screen space. Your synonym is just a right-click away!
WARNING: FOR PROFOUND READERS ONLY
Are you fond of reading? Do you love spending your time reading articles or tons of online material? Mercury Reader extension is the thing for you making life simpler. It removes all the ads and unnecessary cluttering on the webpage. It helps prevent any disturbing sound from webpage background, enables you to alter the font size and leave a cleaner display with the information and relevant images. Reading simplified. There are also customisable theme options for people who are in a relationship with reading.
WARNING: FOR PROFOUND LAZY/ BUSY LEARNERS
Multitasking is fun especially when someone will dedicatedly recite the information to you while you can do some more important things simultaneously. Announcify is going to read every single text to you loud and clear and all you have to do is listen. It asks for too less, how sweet. If your eyes feel tired and you just can't afford to gaze at the laptop screen anymore then you can lean it all on this reliable extension.
Best described as sticky notes on your system. It saves your time, tireless thinking about what could be on your to-do list and also papers. You can note important things of your day anywhere on the screen with this extension. All your notes are saved in real-time and you can literally adjust those anywhere on the screen with a simple drag and drop motion. Imagine that you are addicted to Facebook. Post a note on the Facebook login page containing your previous semester scores. The next time you visit Facebook you are reminded of what exactly has to be done rather than social networking.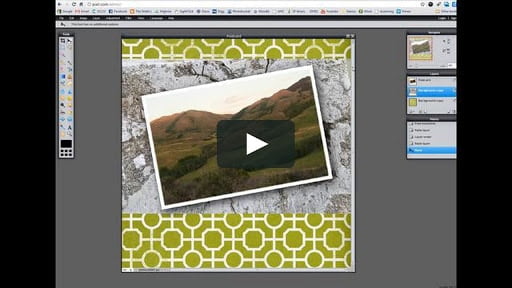 Sometimes you need a good photo editor even while studying. Visiting websites that ask you to register to download your edited pictures or the other ones that torture you with a million ads can be smothering. This extension isn't as powerful as Adobe Photoshop, but it's pretty reliable and decent than it's other competitor extensions. The extension offers multiple layers, effects, filters, cloning feature and some other creative tools. It also gives some advance control over the brightness, saturation and cross-processing the pictures. There is no compulsion to create an account and you have your access to the private library where you may have to save all your work.
Heavy procrastination can only be treated with a well-organized to-do list. We all make lists and stick them on the screens of our personal computers or mirrors. Well, that's a primitive method of doing it. The Wunderlist chrome extension enables you to create a list that you can access from any interlinked device such as your tab or laptop.
You can add PDFs, images and many other attachments on this list. Sharing this list with your friends and family is also possible. It helps them know your schedules better and this way there won't be any confusion about when you all should plan a get-together.
Do you have several Gmail accounts like me? I can't get rid of those accounts as I still need them to receive free vouchers and discounts. It's impractical to memorize a password of each one of them. With LastPass, you can save those passwords without hassle. Not just your passwords but your multiple accounts along with the other data like PDFs and anything that's precious to you. It works on a simple theory of syncing your passwords with your saved accounts.
This screen capturing extension permits you to record your screen, narrate anything with access to your microphone and also automatically save your videos to the Drive. You can alter resolutions as per your choice and clarity. Screencastify will also let you publish your clips on YouTube and let you save them on your local drive. A lot of students swear by this extension and rely on its simplicity.
Like this article? Any suggestions or more interesting chrome extensions you would like us to know? Do comment below and share with us! If you are looking for high quality writing service, do checkout  CustomEssayMeister