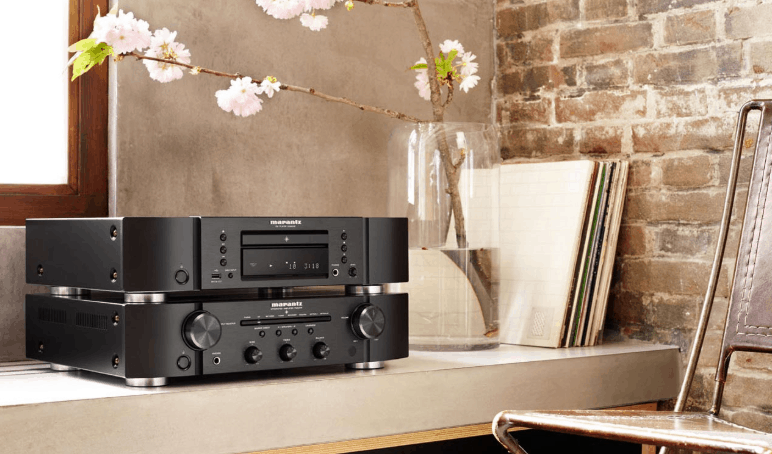 When it comes to sound, people who want the best sound know that it takes some bargain and a lot more research. A Soundbar is a huge boost over your TV's built-in speakers and convenient to set up, but an AV Receiver paired with speakers takes sound quality to par, especially if you like to listen to music or watch movies at home.
But What's An AV Receiver?
Try considering an AV Receiver as the brain behind your whole system. AV Receivers or Audio/Video or Home Theatre power can power your home theatre system. The AV receiver's speciality is to receive the signals, then interpret them, and finally process them via the cables coming into the house before sending it to the TV and speakers.
But should you get an AV Receiver and a Stereo Receiver too? A standard Stereo Receiver contains two amplifiers designated for each channel, one for the left one and the other for the right one. It is primarily used for listening to audio. A channel is a pathway for one audio source.
The two amplifiers present in a stereo receiver will power the two stereo speakers, and though you can connect a stereo receiver to a TV, you won't get surround sound as a result. From the HelpToChoose website you can get all latest news from the international market, we can also get you the midrange av receivers ready for your help.
AV Receiver brings new life in your sound system. When you want to feel Emma Stone and Ryan Gosling dance and feeling their secret romance bursting out, you want to have the best AV Receiver. And we are here to help you choose and give you the best tips to get the best AV Receiver.
1. How Many Channels You Need?
This is probably the most crucial query of all. A channel is like a speaker. And here, the sky's the limit. The more channels you have, the more speakers you are going to set in. Though most music formats require two channels, left and right but their quantity can be increased. There are multi-levels in it.
A. 2-channels ( 2 speakers)
B. 2.1-channels ( with subwoofer)
C. 3.1-channels ( with center channel speaker)
D. 5.1- channels ( 2 more surround speakers in the room)
E. 7.1-channels ( For larger rooms)
F. 9.1-channels ( The Dolby Atmos). You can have any one of the above-mentioned plug-ins for your house.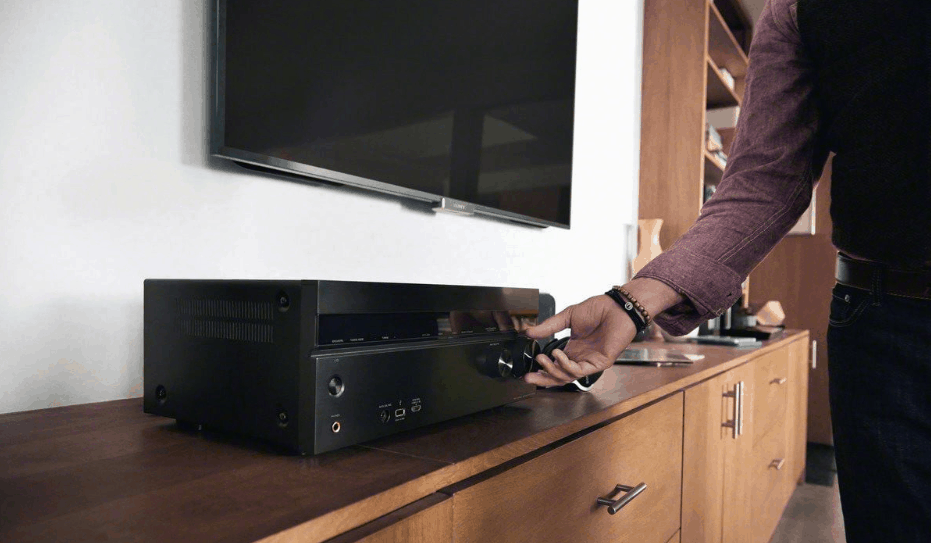 2. Make Your AV Receiver Ready For Your TV.
There are some features present in new TVs which you'll be wanting to support by your AV Receiver. The quality of 4K is present on every TV now. TCL Roku, Apple TV, Sony X-Box, all provide 4K quality. So you need an AV Receiver that supports 4K channel switching. Always go for a built-in WiFi connection. Though your house supports physical wiring of the TV WiFi router setup, helps stream movies, watching YouTube, etc. Make sure your AV Receiver supports DTS:X, HDR10, DV, and HLG video quality too.
3. Right Amount Of Power.
It is safe to keep an idea of the right amount of power for space. It is important to get a receiver with power reserves. This is to ensure that no distortion takes place in loud parts of the sound. Try setting for 100 Watts of power or more for each channel. This helps your ear deflect any sound differences between any channel. A preamp output jacks on the rear in the Reciever with the addition of a power amplifier can be used to boost the power. 
4. Finally, The Place.
An AV receiver with 5 to 11 Amperes of power usage dissipates heavy heat content. It is recommended to leave at least 6 inches above it for air ventilation. The age of an electronic piece depends upon how much cooler it stays. Make the proper way for the connections so that there is no prevention of heat rejection. Keep your speakers on a hard and sturdy base, preventing any wooden or glass base.
So these are the steps on choosing the perfect av receiver for your needs. We hope we helped you make the right choice.