Smart technology has made huge technological advances in recent years. No longer confined to computers or traditional communications devices, we can now integrate and connect all sorts of electronic gadgets, household appliances and other useful devices to make our lives easier. Nowhere is this more important than when we become older and frailer.
Further development in connected technologies will help to maintain valuable independence and autonomy allowing people to remain in their own homes for longer, while relieving the burden on caregivers at home as well as in residential care and nursing homes. From IT connected hearing aids to home security products and smart help with emergency situations, there are many ways the Internet of Things can be usefully targeted at the older generation needing care. Of course, as we openly provide our data to these technologies, we are exposing ourselves to the potential dangers that lie in wait online. Implementing these safety features, particularly where the less-tech-savvy are concerned is a lot easier than you may think – one of the best ways to stay safe online can be seen here.
Also read: How Internet of Things Helps Control physical objects in the digital world
Smart Kitchens
Forgetting to switch of hobs and ovens can pose a real danger to vulnerable people living on their own. Smart home appliances can be used to control heat levels and turn the power off when a certain temperature is reached or after a specified time of operation. Using sensors to detect the presence of gas and water leaks will lead to peace of mind for all parties concerned.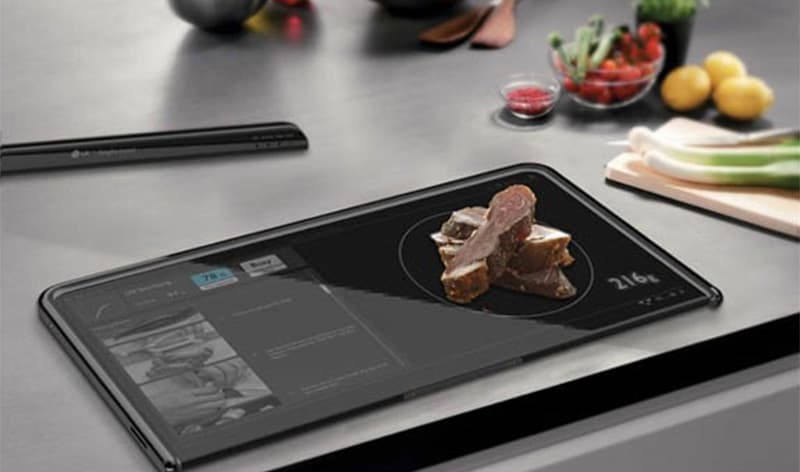 For cooking, smart microwave ovens could use radio frequencies to communicate with people to find out what they would like to eat, show videos of how to open the packaging, then cook the food for the right amount of time ready for serving.
Also read: The Internet of Things and Mobile Homes of the Future
Smart Shopping

From smart kitchens to smart shopping is but a small step. Amazon's Dash Button is a prime example of how IoT technology can be used to order more teabags, washing powder, toilet paper or a host of other essential household items. Simply press the WiFi connected button for the alert to go directly to the online retailer to deliver what has been requested. Controls can be set to safeguard against over-ordering and the use of the buttons can be monitored via a smartphone app.
Smart Beds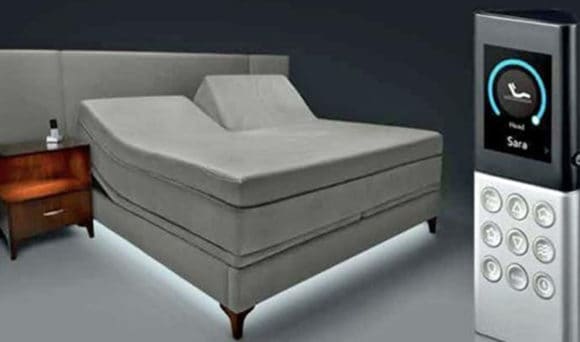 Now being introduced into residential homes across the country are smart beds that are equipped with sensors to monitor breathing and heart rates during sleep. The data is transmitted back to a tablet or computer. Adverse changes in health – such as a deterioration in the pulse rate or breathing – can alert carers and allows for early intervention. Or, if a patient is shown to have left his bed and not returned, this could be an indication of a fall or accident needing urgent medical attention.
Fall Detectors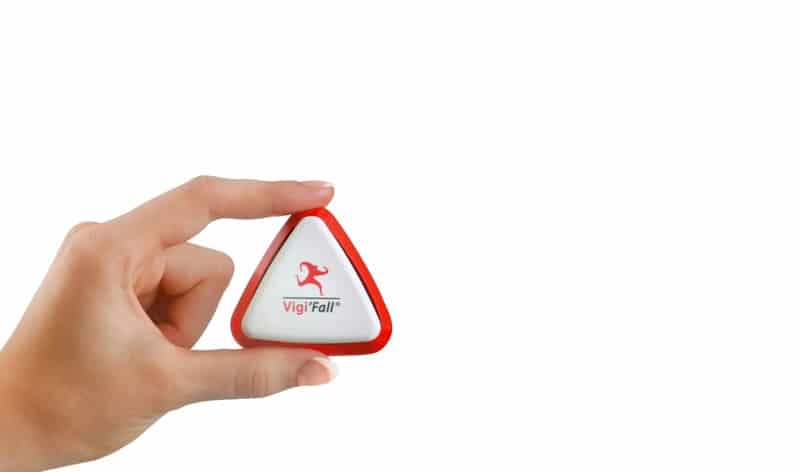 Falls are a major hazard for many elderly people. Wearable push button devices often fail because of cognitive impairment as a result of a fall, the severity of the injury sustained or because the patient chooses not to 'make a fuss'. A fall detector such as this one developed in Canada is a ceiling mounted device that can provide real peace of mind. A verbal dialogue is established between the system and the patient to confirm if a fall has occurred before sending out a signal to get help.
Activity Monitors
The role of a health monitor could be widened to include temperature and lighting controls to safeguard adequate levels in the home. The ability to switch the light on in a particular room would cut the risk of personal injury and falling in a dark room. Similarly, monitoring the temperature in the room could ensure that the room is kept suitably heated, thus preventing hypothermia and even death.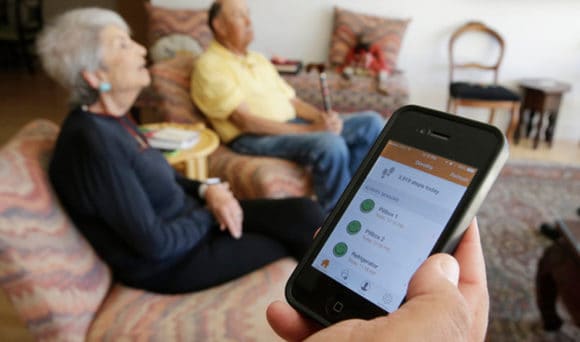 Thinking ahead, ultrasonic motion detectors could be used to open and close doors, cupboards and even home appliances (e.g. a fridge) for easier use, particularly for patients suffering from cognitive impairment.
Video Monitors
Perhaps the most controversial use of smart home technology for elderly, video monitoring is also the easiest way to ascertain the wellbeing of a vulnerable person living on their own. However, it is also the most intrusive form of monitoring and could easily be interpreted as threat to privacy – which many would agree is perhaps a step too far.