Innovative technology is powering every aspect of our lives. Whether it's keeping abreast of the news as it happens,  maintaining constant contact with our friends and family or simply filling in spare minutes playing word games, our fingers are in perpetual motion.  Mobile apps seem to have made multi-tasking into a no brainer and have propelled us into a life of constant motion and activity.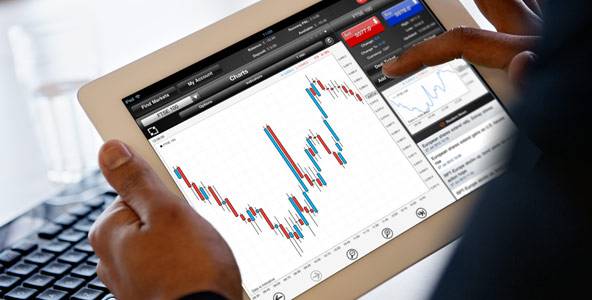 Mobile Finance
When it comes to financial trading, mobile use has become an essential part of an investor's daily routine. Sitting in front of a computer screen is no longer needed as all the necessary information is available on the app and trades can be researched and executed directly from a broker's mobile application. Most Forex brokers have geared their trading platforms to mobile capabilities in order to accommodate their clients who are always on the run and need to make quick decisions from wherever they are. The platforms are usually identical to those offered for web trading.
Investors crave financial material at the tip of their fingers and will look for it from various sources. There are many apps out there in the field that offer up-to-the-minute news as well as some analysis. Expert advice and relevant articles help investors to make the right decision and there is no shortage of apps that provide this sort of information.  
News and Review Apps
Of course, not all Forex News app are alike and not many cover the whole gamut of essential features. The DailyForex.com's Forex News and Analysis app has recently been introduced and it has everything a Forex trader needs. It isn't a trading app. Daily Forex is not a foreign exchange broker,  so it has no trading capabilities. Instead, it provides many of the features of a web-based broker review site but is also chock-a-block with up-to-the-minute news reports and fundamental analysis of what is happening in the financial markets around the globe.
Anyone interested in making money in currency trading will appreciate receiving important currency news as it happens as well as constant updates effecting  major currency pairs. The Daily Forex app sends out free Forex signals and trade alerts to all Daily Forex registered members.  These help traders understand an upcoming trend in the markets before they place a trade with their broker.
Forex trading isn't for everyone but if you are already trading in the currency market, the Daily Forex app is a good accessory to the broker app you are already using.