You most probably know that there are many apps in the play store which are not only for entertainment but also for earning some extra cash or for saving money. But still you may not know these apps by their names, these apps are some of mine favorites and I would like to share them with you. Here are the 6 most killer apps through which you can make some extra money or save some.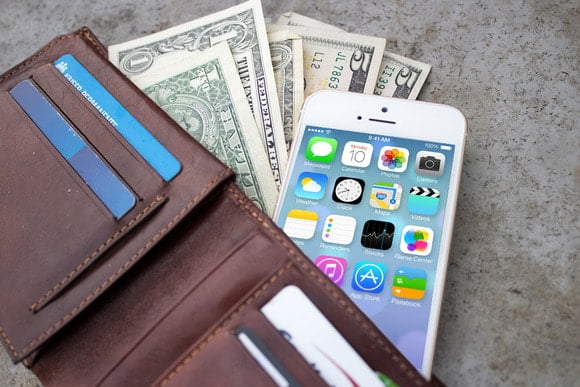 Foap
This is an application that lets you make money simply by taking photos. You can charge as much as you like per picture, which means your money making prospects with Foap are endless. People are always looking for a wide variety of photos and you will be surprised to realize how much money you can make from taking a good picture of your dog.
Bookscouter
If you are a book worm and you have a lot of books and you really want to get rid of them but in a beneficial way then this app is for you. Use this app to sell the books which you have you can scan the barcodes of your books with the help of a smartphone and Bookscouter will show you price comparisons of payouts from more than 20 books buying companies. Once you find a good offer, you can fill in the information about where the payment should be sent and ship the books to that buyback company.
Fieldagent
This is an awesome app that also helps you in earning money. When you click the navigate window from there you can search for jobs by clicking on the "Job List" or through the "Map View". Choose a job to see further details and accept it. Once a job is picked, you have two hours to complete the task, just make sure that you are near the objective before you start the task.
Cash For Laptop
You can earn some extra cash by selling your old laptop and with this app you can do it easily. Simply select the type of your device that you wish to sell. Add the description of your device, pack it and ship it free of charge and then get paid with Paypal or cheque.
Expensify
If you are facing issues with your expense reports, then with the help of this app you can save your time and money. This app will let you capture your receipts, mileage and track time, create expense reports, track business travel and more. Using this app will help you in getting things done quickly and you can spend more time by actually making money.
Ibotta
With the help of this app you can take photos of your receipts and receive "rebates". You have to sign up a free account and download the mobile app and click on rebates. Here you will find a lot of great offers. Rebates will vary on the promotion and products.
So these were the top apps on my list that help you earn some extra cash, do mention me any others which I don't know about below in the comment section.
About the Guest Author:
Adams Thomspon: As Product Marketing Manager, Adam drives product-focused communications for WestendITStore. He is actively involved in product strategy and specializes in articulating technical concepts in the form of creative, value-based messages. Adam brings 10 years of experience in marketing enterprise software/hardware products in startup, high-growth and mature companies