Even if an organization's contact center doesn't have an automated quality management system (QMS), it likely has some sort of QMS in place. Or, more likely, it has many. One for each channel, at least, with data sources ranging from angry emails to post-it notes all culminating in lists of things that should probably be taken care of, and might get taken care of, maybe, at some point That is, if the lists don't get lost, which they could.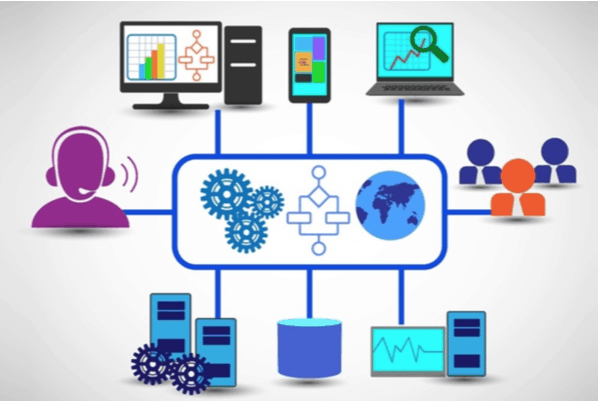 Quality management for contact centers has never been an easy task and with the myriad ways customers can now connect with a brand combined with lofty customer expectations it's gotten more unwieldy than ever. Yet there's a solution – an automated solution, one that collects all the data, handles all the analytics, and equips your contact center staff with everything they need to excel at their position, regardless of what that position is. Say goodbye to those post-it notes. Yes, all 8,000 of them.
An actual system
A good QMS integrates all of a contact center's quality improvement initiatives into one centralized application, automating all quality-related processes that affect customer experience. This comprehensive quality overview makes it easier and more efficient for a contact center to align with its customer satisfaction goals.
To affect real change and improvements, a QMS allows for better decision making, assists managers in their most important task, and empowers frontline agents to take pride in and control of their performance. All told, the overarching benefits in using a quality management system include a better customer experience, improved customer loyalty and increased customer lifetime value. If you want to get more specific, here are four good reasons to implement such a system.
1) Even the most impressive decision makers and managers can't handle all that data
Customers all over the world + constant connectivity + a range of channels x 24 hours a day = too much data, plain and simple. Without automation all of this essential interaction data just cannot be effectively corralled, let alone analyzed for actionable insights.
A leading QMS uses more than 200 data points, allowing decision makers to have concise, targeted reports created based on selected data points, providing managers with the easily accessible information necessary for effective coaching, and giving frontline agents real-time insight into how their performance stacks up in terms of goals and compared to their colleagues. Data tells the story of a contact center, but a story that's a mess of endless, unanalyzed metrics won't have a happy ending.
2) The best coaches still need a little (or a lot of) assistance
It's possible that no one will love a QMS quite like your coaches will. Not only do the actionable insights provided by the reports make it easy to know who is in need of coaching as well as who deserves praise, but a QMS makes it fast and simple to provide necessary coaching at any time.
Coaches are able to send knowledge, instructions, feedback and other resources to frontline agents instantly through the QMS. Collaborative coaching tools are also available on leading quality management systems, enabling agents and coaches to work together on redirection and improvements. Coaching through a QMS is as efficient as it gets, and frees up coaches to spend more time on special cases, helping to ensure that frontline agents are always receiving the level of attention and feedback they require.
3) Excellent customer experience starts with engaged and empowered agents
With the overwhelming importance of the customer experience, there are no employees who have more of a direct impact on your contact center's success day in and day out than your frontline agents. Their performance is critical, and a leading QMS will provide agents with everything they need in order to take complete control of their performance.
When selecting a QMS, choose one that offers customized dashboards for all employees, including frontline agents. This dashboard should provide an easy-to-digest overview of goals, achievements, evaluations from managers, self-evaluations, comparisons with colleagues, and even integrated collaborative coaching tools. If an agent doesn't know precisely how they're performing at any given time, how can they know if they need to improve? And if they aren't provided with evaluations and coaching tools, how can they know how to improve? Waiting for a weekly or monthly performance review won't cut it, not for your customers who are demanding a top-notch experience, and not for your agents whose livelihoods depend on their performance.
4) Some issues need to be dealt with immediately
Call recording and interaction reviewing is inarguably valuable to any contact center. It's the basis of a lot of redirecting feedback as well as praise and serves as some of the most effective training and improvement tools in a contact center environment. Yet standard recording or other reviewing frankly comes too late to help the customers on the receiving end of an unsatisfactory interaction, which means it comes too late to salvage the customer experience.
A leading QMS will boast integrated speech and desktop analytics capable of alerting supervisors to emerging issues in an interaction, allowing supervisors to help salvage the interaction and provide essential real-time coaching to the agent in question. Without the real-time analysis of a QMS, these interactions would be performance review fodder, at best.
Quality, managed
With all of the pressure on an organization's contact center as well as how many different types of interactions it has to handle over how many channels customers are using, it would be easy for the whole operation to descend into chaos. Automation is one of the greatest gifts technology has given the business world, and it can be put to work beautifully in a contact center. So get that data handled. Get your coaches doing their best coaching. Empower your agents. Keep interactions from spiraling downward. These significant improvements can all be so easily accomplished with the right QMS.