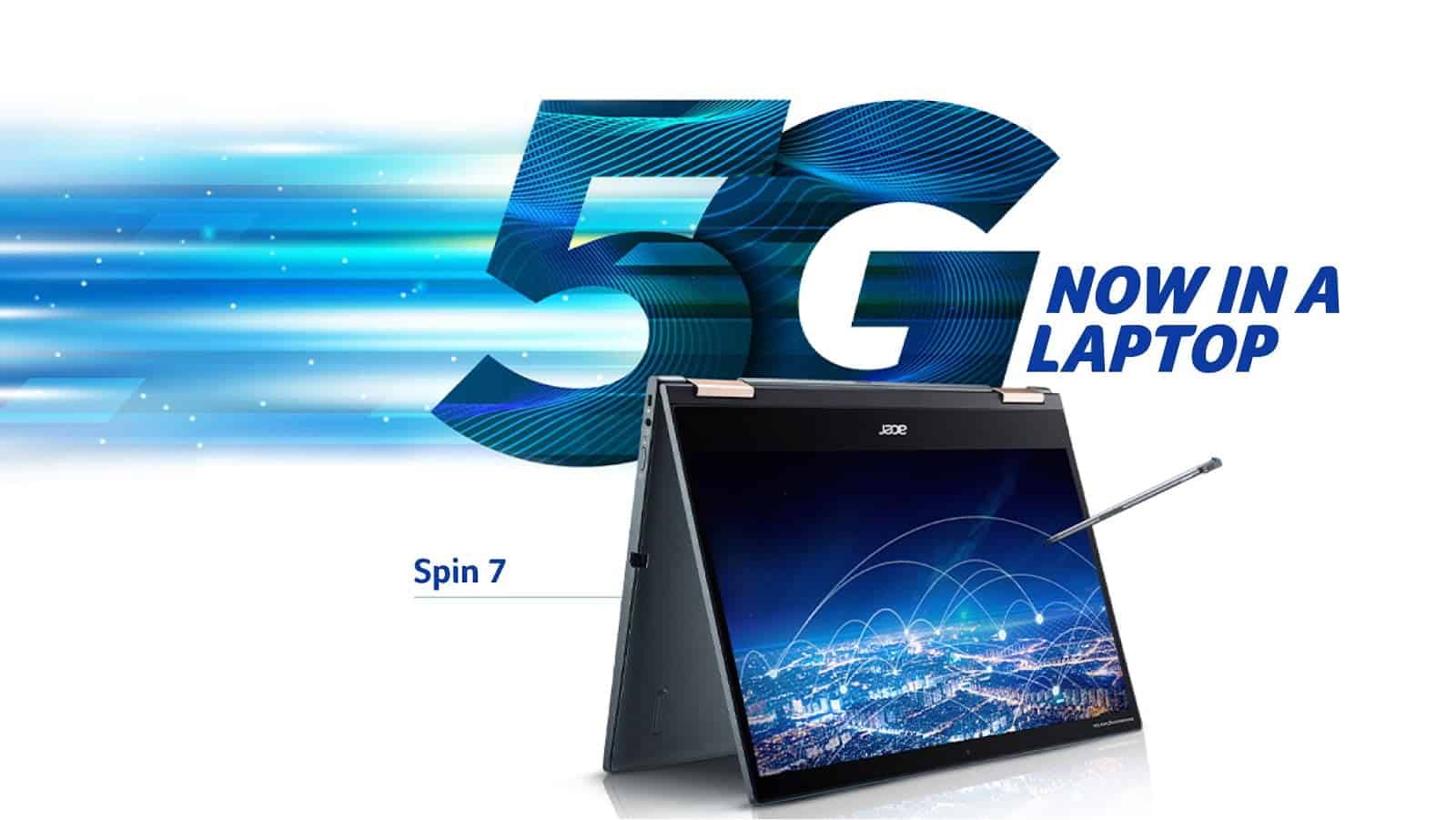 Finally, the wait for 5G enabled laptops in the Indian market is over. The launch of this device was made possible with technological innovation done by Acer Company. Acer is one of the topmost leading global brands for PC devices and the brand comes up with one of the best laptop in India many times. This is the first-ever 5G enabled convertible device named Spin 7, which is 2 in 1 device as a laptop and tablet, with a 360-degree convertible hinge. 
Sudhir Goel, Chief Business Officer, Acer India said, "We are excited to launch our first-ever laptop on the Snapdragon 8cx Gen 2 5G compute platform in India, which enables excellent productivity and portability with multi-day battery life, blazing-fast 5G connectivity, and beyond. An Always On, Always Connected laptop specially designed to deliver a cutting-edge experience keeping up with the modern work-from-anywhere lifestyle, the Acer Spin 7 is a truly future-ready laptop."
"Now more than ever, laptops have become the quintessential device for personal usage and remote working. At Qualcomm Technologies, we design innovative technologies that enable leading experiences on 5G connectivity. Our collaboration with Acer to engineer an always connected, 5G-enabled laptop with extreme battery life is a step towards achieving our vision of powerful, secured, and efficient PCs that push the industry forward for global PC users. We are proud that our powerful Snapdragon compute platforms enable 5G future-ready, high-performing laptops that offer great reliability and speed across a wide spectrum of personal and enterprise applications." said Rajen Vagadia, VP and President, Qualcomm India Pvt. Ltd.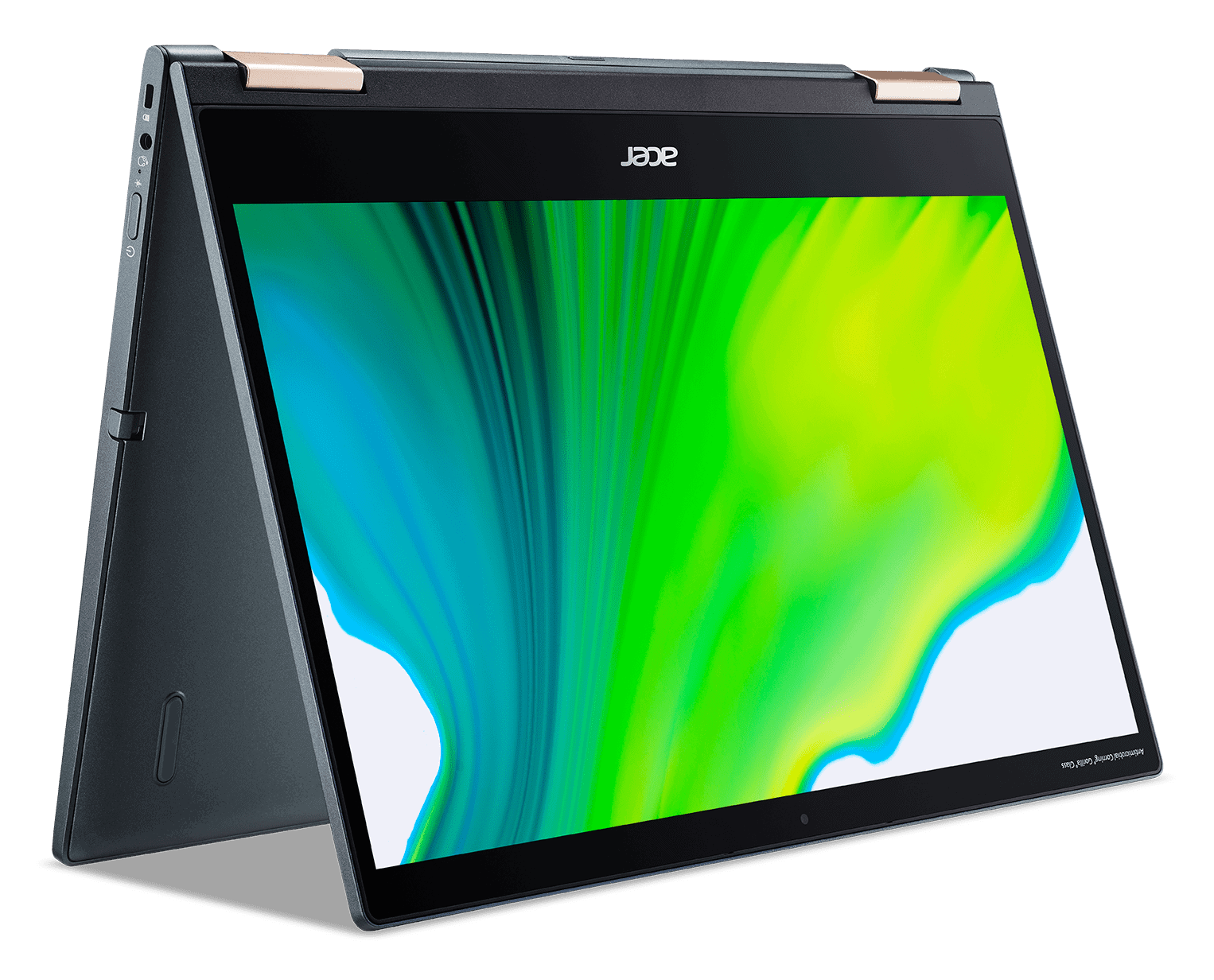 Description:
The Acer Spin 7 is powered by Qualcomm® Kryo™ 495 octa-core CPU with up to 3.0 GHz speed as well as the Qualcomm® Snapdragon™ 8cx Gen 2 5G compute platform. The speed of 5G offered by the new 5G Acer Laptop meets the demand of efficient modern working life along with the premium quality camera, enterprise graded security, and AI accelerated experience.
The powered computer platform supports both mmWave and sub-6 GHz 5G frequencies that allow the user to establish a smooth 5G connection in the Acer Laptop. 
Portability of Acer Spin 7:
Spin 7 has the special feature of a 14 inches full HD IPS Multi-touch display along with a 1980 X 1080 pixels resolution. The Acer laptop weights 1.4 kg and 15.9 mm thin. It has a unibody housing of magnesium-aluminum alloy which provides the Spin 7 a complete classic and professional look. 
Display:
The touch screen of Acer Spin 7 is covered with Antimicrobial Corning® Gorilla® Glass gives protection and a 100% sRGB gamut along with 250 nits brightness which in turn makes the screen more bright and vivid. The special feature of the 360-degree convertible hinge makes the device more flexible and allows the user to read, type, sketch more comfortably. It shows a reliably high level of microbial reduction rate against a broad range of bacteria under the JIS Z 2801 & ISO 22196 test protocol and is one of the best laptop in India launched recently.
Battery Life:
Acer spin 7 is powered by a 7th generation Intel Core i7-7Y75 processor and runs Window 10 Home OS. It has a total RAM of 8GBDDR3 as well as 256 GB SSD memory. It has a battery life lasting up to 29 hours of 56WH battery along with the leading efficiency of Snapdragon 8cx Gen 2 5G. The other features of the Acer Laptop are Wi-Fi connectivity, headphone jack, and 2 x USB Type C 3.1 portal.
Pricing:
Acer Spin 7 in India starts at a rate of Rs.90,900 depending on the website used for buying. While on Acer Exclusive Store, the Acer Laptop Price is INR 1,34,999.
Authentic Writing Tool:
The Spin 7 comes with an Acer Active Stylus named as Wacom AES 1.0 pen with 4,096 levels of pressure sensitivity. It is a rechargeable stylus and allows the user to do sketching and even taking notes on the Full HD IPs touch display of the device. This tool makes it as one of the best laptop in India with the other laptop specifications and features.
Availability:
Find the Acer Spin 7 on Acer Online Store: Click Here
Acer launched its first 5G enabled Laptop Powered by Qualcomm® Snapdragon™ 8cx Gen 2 5G Compute Platform in India. It is no doubt one of the best laptop in India launched and with all its features and specification, it certainly stands out if compared to other brands. We hope this information helped you. Please let us know in the comment section.