No stethoscope? No problem. Just print yourself a new one. Sounds improbable, but the amazing new technology available in the medical field is making the fantastic quite real.
Advances in 3D printing, robotics, rapid prototyping and materials science are causing major transformations in a wide range of medical devices. Here is look at specific ways the future has already arrived and how this is impacting the industry.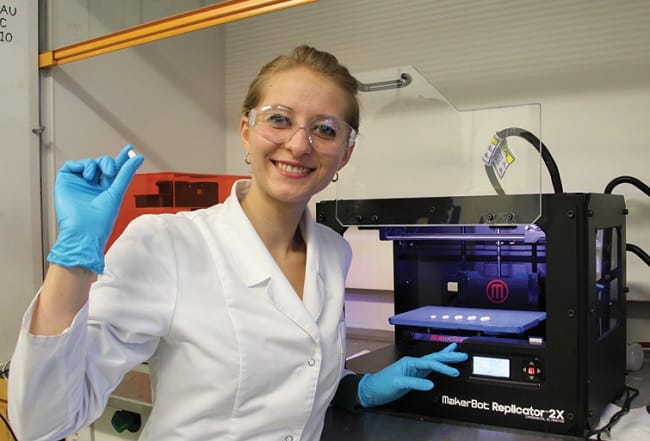 Printing Medical Devices
The stethoscope mentioned was printed by Dr. Tarek Loubani, a doctor from Canada who set up practice in Gaza during the Israeli blockade. Confronted with a shortage of basic medical equipment, he designed and printed new stethoscopes using 3D technology. He was helped by the open-source Glia Project.
The plastic stethoscope, costing just $2.50, tested the equal with leading, far more expensive models currently in use in hospitals and clinics. Taking years to perfect, it didn't happen overnight. The technology is how being applied to pulse oximeters and needle drivers, both used in surgery.
Printed Bones
In Spain, a man was successfully fitted with a titanium ribcage to replace one removed because of a cancerous tumor. The body part was created by an Australian company using a special 3D printer.
Printing up the bones has advantages. Each prosthetic is tailored to fit the exact measurements of each patient, a big improvement over standard implants.
Next up are new fabricated organs like kidneys. The printer doesn't actually create a full kidney. Instead it builds the structure, which is placed in the patient's cells, which then make the new kidney.
Printing Money
According to Nature, the international weekly journal of science, printing new parts for human bodies is already an industry that is valued at over $500 million. Overall, the 3D printing industry, focused on medical devices and body parts, will exceed $2.13 billion by 2020. That's an increase of 25.3% over the five-year period, 2015-2020.
The industry has five major specialties, including:
Electron beam melting (EBM)
Three-dimensional printing (3D)
The 3D printing area is one of the most active of the five. It includes:
surgical guides, like orthopedic implants
surgical instruments, like stethoscopes
There is money in healthcare, which has attracted major investment from the public and private sector. Because it is funded so well, the 3D printing area is making consistent advances.
Enforced Change
New technology is causing significant disruption in the medical device industry, which is struggling to stay current with technology and expectations of healthcare workers and patients. In addition to new advances, the industry must deal with stringent regulatory requirements.
Experts feel that three medical device industry trends will impact how the industry operates in years to come.
Search for value.

To stay afloat, companies need to work on design-for-value, aiming at a successful mix of sales and science.
Getting the most from 3D printing.

Though more and more new products are being created, the field is wide open for future innovation. If done right, it can help meet healthcare needs for quick delivery and custom fit.
Reduce waste.

A big plus for the medical device industry is the chance to reduce waste and therefore costs.
The future is here for the medical device industry. Constant innovation will make major changes to how it operates and fills the needs of healthcare providers, patients and investors.