Technological innovations have led to improvements in operations and facilities of thriving businesses. Take the example of Cloud Computing: it is one massive and revolutionary contribution still in its infancy. Cloud Computing can be found in many different sectors with the most developed applications, so much so that the banking industry has tremendously benefitted from its perks. For bank executives looking for ways to expand their services to existing customers, the time is now for Cloud Computing to introduce its capacity and opportunities for growth.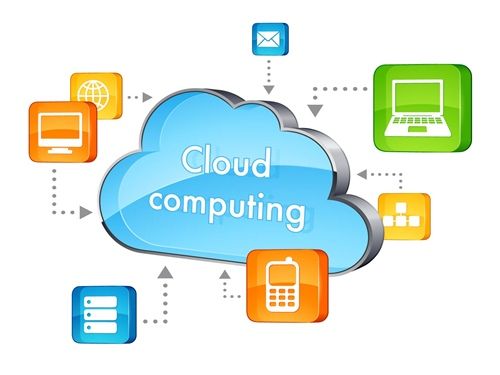 The Gist of Cloud Computing
Cloud computing has always been used in various forms, but they all boil down to one concept: the Internet. Business executives and strategists can gain information leverage with the use of the Internet. Offices would usually store information in bulky servers in the past, while the present world of information storage can be kept "up in the clouds," or through a major "cloud," where the information is digitally stored and available to all those who have been granted access.
Through the Cloud, computations are done at higher speed rates with the use of software applications and servers that share data processing capacity. This has been revolutionary, as companies can avail of limitless information storage for operational processes and consumer behavior, even with Software as a Service (or SaaS) tools. With Cloud Computing, executives can view relevant data and remotely access information while they are on the go – all they need is access to the Internet.
A Mirror of the Past
The traditional banking scenario for customers is done through a branch visit. A customer walks up and claims a numbered stub and gets in line for a service. Upon a monitor's cue, the teller then calls on the next number for the customer to finally get served. Only then can the actual banking transaction actually happen.
The Age of Online Revolution
The Internet reach is widely available today and an increasing number of customers can sign up for an online account. Now, there is no need to schedule up two hours or half a day to get all money matters done. Through sophisticated storage systems, Cloud Computing has revolutionised the way consumers deal with banking. Most of the usual brick and mortar banking transactions can be done online. Through trusted security prompts, consumers can check their account statuses, transfer funds, invest on stocks and even apply for house or car loans.
A Plethora of Innovative Services, But With a Word of Caution
More innovative online services are starting to thrive. Financial support can be provided for entrepreneurial startups, mentorships are offered on wealth management and all other customised services can also be in the format of mobile applications. Increasing niches have also found further market oppurtunities for the banking sector. Still, a decision maker may need to be crucially aware that innovations are not glitch-free. As much as Cloud Computing is highly promising, it is important to see the complexities of the tool. Companies have to assess the set of risks that may ensue out of availing aspects of cloud storage and computation. Executives also need to know the extent by which specific sets of information can be placed online. It would even be practical to use software services based on a company's specifications. In a nutshell, a business executive needs to strike the sensible balance of efficiency and security.
More to Look Forward to
Every customer has a unique set of needs and wants when it comes to investing. Thus, every bank account can be considered as already customised, one way or the other. With the era of mass customisation aligned with the technological contribution of Cloud Computing, it is no wonder that the banking sector is yet to fully flourish with several more opportunities to gain throughout the market.
Author Bio:
Anna Francesca writes about technological developments for efficient business processes and identification of enterprise opportunities. She currently contributes to Data#3, a Cloud Solutions provider. She's also a strong supporter of leading consumer trends which bring lifestyle solutions. For thoughts on latest tech news, you may follow her on Google+.