Mobile technology represents the future of communication. When Star Trek originally aired in the 1960s, the idea of handheld portables capable of phone-like transmissions seemed impossible. Less than half a century later, the world embraces cellphones as a basic part of life. Your company should view the ubiquity of cellphones and other smart devices as a rare opportunity to enhance your overall productivity and revenue. Here are four ways mobile devices can enhance your business.
Pictures Are Perfect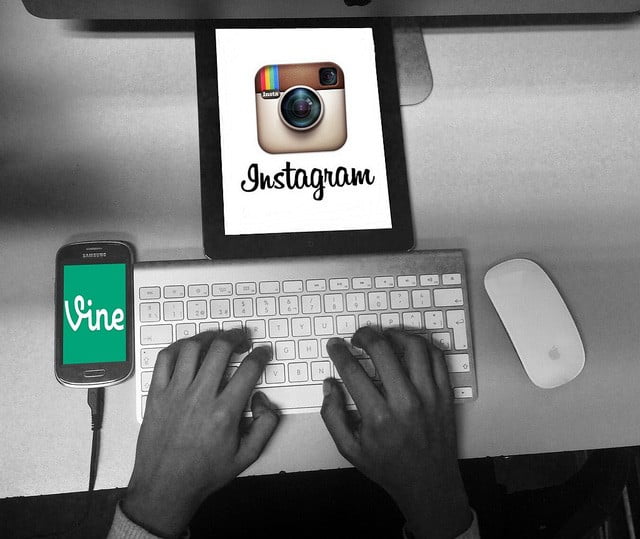 Image via Flickr user clasesdeperiodismo
A picture says a thousand words. That maxim is one that the internet has irrefutably proven. Some of the most popular social websites and apps like Instagram, Snapchat, and Pinterest use imagery as their preferred form of communication. You'll understand why when you start employing basic smartphone technology to maximum benefit.
The next time your employees are on a sales call or troubleshooting a problem, ask them to take photographs of the issues they face. They'll discover an exciting way of evaluating issues from a new perspective. In return, you can study the daily hurdles they must overcome to accomplish their assignments. It's the photographic equivalent of walking in someone else's shoes, and you can use it to improve employee efficiency.
Mobilized Work Force
One of the ongoing debates regarding 21st century employment is the 40-hour work week. Companies realize that when they provide portable smart devices to their employees, the line between work and home life blurs. While you don't want to push the issue and run the risk of your workers burning out on their jobs, there are numerous advantages to a mobilized work force.
Employees that use tablets or laptops have the ability to take their job tasks with them wherever they go. Since inspiration can strike at any moment, this ready access could spark dozens of innovations within your industry. Also, cloud computing empowers members of your staff with the ability to perform joint operations on the same files simultaneously. The collaborative abilities of portable computing are revolutionary.
Superior Customer Service
Your customers can log on to the internet at all hours of the day and night and reply to the comments section of any website. They expect the same interactions with your company. Since they're generating the revenue that keeps the lights on at your building, they also feel a sense of entitlement that these customer service engagements should exceed what they receive on sites where they're not paying clients.
The good news is that you can meet these lofty expectations thanks to clever smart device usage. If a loyal customer hasn't received a package yet, you don't need to be at the office to check on the delivery. You can use GPS tracking on your phone to update the status or, if the worst occurs, begin a tracker for the lost goods. The situation works in reverse as well. If a client wants additional information about one of your products, you can add a QR code that will relay full details. Then, she can access the comprehensive specifics on her phone.
You can even sign binding contracts via digital signatures. Several sites like DocuSign provide contractual verifications. All the two parties must do is read the attached data to verify the agreement, then enter their names and timestamps in the appropriate fields. You can even choose the style of handprint when you sign. It's a painless way to complete a deal while you're away from the office.
E-Commerce Elegance
Accepting payment is the most critical aspect of your business. While receiving online payment is a standard procedure by now, you're likely worried about how it works through portable devices and intermediaries. You don't need to stress, though. It's a painless process. You can easily manage your customers' payments with Sage and similar programs. These software solutions offer intuitive monetary exchanges that'll relieve you of the stress of questionable payment methods. With paper currencies degrading more in popularity each year, mobile payment processing of credit cards is the way to assure you're making your clients happy.
You'll have little trouble enhancing your business through emerging technologies. All you need to do is research and adopt the offerings above. Your customers will thank you for it with their business and their loyalty.