Creating attractive marketing and promotional materials could really be a challenging task. From letterhead to business cards, catalogs to brochures, the range of diverse products that businesses usually use for promoting and selling their products as well as services could really be overwhelming. However, one product that is being used by several businesses, but not fully utilized is the presentation folder.
Presentation folders generally comprise a sheet of quite a heavy paper stock and another stiff, but thin material that is usually folded into half having pockets for keeping paper documents. Presentation folders are pretty much similar and are said to function very much like file folders and are used for organizational purposes. Presentation folders could be both plain as well as printed and are used as effective tools for business presentations made for customers to make the sales process more effective.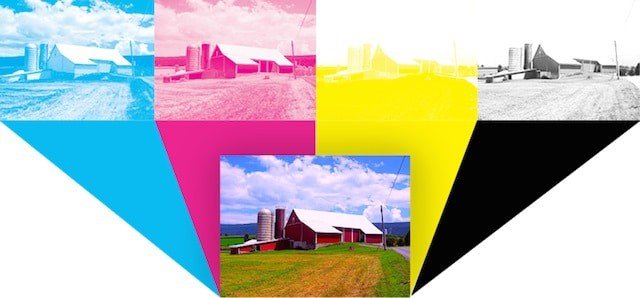 Also read: 5 Things You Didn't Know a 3D Printer Could Do
Role of Presentation Folders
A really well-designed presentation folder speaks volumes about your company, its level of professionalism, its style and can effectively set the tone for some new product launch or a business meeting. Presentation folders are great for showcasing your creativity, making a lasting impression on the prospective customer's mind. They are absolutely effective vehicle for your product sheets and brochures. They act as the outer wrappings and if they do not look attractive and interesting, your customers would surely not wish to open them.
These folders could be found in various styles for catering to multiple purposes. Most of these folders are manufactured by a company for promoting and marketing a business, product or service. They could be used for introducing a new product and highlighting its benefits to the potential customers. Product features and benefits could be showcased in really an organized fashion. These folders could be effectively used for organizing important documents for distributing to the delegates at seminars or conferences.
Also read: Why are Printer Ink Cartridges So Expensive? How to Save Money
Tips for Making Your Presentation Folder a Grand Success
Avoid using generic graphics. You must pay a lot of attention to detail. Choose a picture that really exemplifies your product & brand.

Be very specific and precise about the layout. Your graphics and custom images should be placed exactly as you want and visualize them to be.

Deliberate over the size of the presentation folder you wish to order. Most of these come in a standard size of 9″ x 12″. However, you could opt for a custom size depending on what you would be putting inside the presentation folders.

Keeping your designs generic proves to be advantageous. Even if presentation materials to be put inside the folders keep changing, do not opt for new folders each time. Generic designs are great as they could be easily adaptable and would be saving a lot of money on printing costs.
Presentation Folder Design Techniques
Don't miss: Amazing Things You Can make With Your Printer
Determine Your Target Audience:
It pays to know exactly whom you are targeting whether new customers, existing customers or prospects etc. Once you have determined your target audience, you should devote your attention to the feel and final look of the folder. You should opt for a minimal look with very few details and colors, or professional or casual folders as per your business requirements.
Use Colors and Fonts with Utmost Care:
You should use information, colors and fonts cleverly. Stay away from using too many fonts as that could divert your attention away from the point you are trying to make. Stick to two or maximum three font types. Keep information precise and simple. Focus on key points such as new products, store opening, sales and services etc. Do not give loads of information. Avoid unnecessary clutter.
Also read: How to Create Your Own Screenprint T-Shirt
Use Appropriate Paper:
Before choosing the paper, you need to do ample research and do your homework well. Consult your printer and ask for samples to understand which one is best suited for the look and finish you are thinking of. Matte, glossy or even uncoated stocks give really different feel. Your message or logo could be made to look far more attractive by the right paper choice. Choosing the wrong paper would make the images look dull and your snappy logo would lose its significance.
Proofreading Is a Must
A really well thought out presentation folder having the perfect message and attractive pictures, on the correct paper, would also be a total flop case, if there is some stark typo in it. A wrong spelling or a small error could mar your company's image and erode your customer's faith and confidence in your company and you. Do proper proofreading before sending it off to a professional printer.
Pay a lot of attention to details, while designing a presentation folder. Consider effective techniques for making a presentation folder look distinctive. A presentation folder should be able to deliver your message to the prospective customers.
Also read: Why Good Content is Essential Strategy for Social Media Success
About the guest author: Joe Forrest
Joe Forrest is an established designer cum printer known for designing truly amazing brochures, file folders or presentation folders. In his spare time, he enjoys blogging and sharing his knowledge with everyone.